Challenge
Popeyes was planning to open a store at Time square, Manhattan, New York in an existing mixed used commercial building, already having other multiple franchises. The challenge was to design MEP system as per corporate design standards of Popeyes considering existing shared services and keeping other franchise stores operational. The complex part of the design was calculating power consumption and power distribution to all specialized equipment's and meeting energy conservation code requirements using existing electrical service.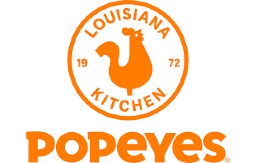 Solution
By performing electrical COMcheck, our engineers calculated the power requirement and surveyed the existing electrical system supply to identify the new system hook-up point in the existing system by keeping other occupancies unaffected and uncompromised. The plumbing and fire protection sprinkler system was designed to accommodate all requirements within existing domestic water and sewer services. We also designed new heat recovery VRF air conditioning system to overcome space crunch.
We designed this store as per Popeyes standards within 2 weeks, making sure neighbouring franchises were not affected.
Services Used - Mechanical, Electrical, Plumbing, Fire Protection