CHALLENGE
Wendy's was in planning to open a new franchise store at Ridgewood, NY in a three story building where third floor was occupied by another tenant. The main challenge was to install all HVAC equipment on the roof, running ducts and pies without hampering the functioning of another tenant. The toughest part in designing this was to design all dedicated outside air system units (DOAS) indoor rather than outside.
The owner was looking for design miracle here to save the cost without compromising safety and franchise guidelines. Typically, Wendy's are designed in the single story buildings but designing MEP for this one was a challenging task.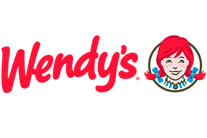 SOLUTION
Our team of experts took this challenging project. We ran all the ducts from the main roof till the 1'st floor where 2 kitchen hoods and 2 exhaust fans were installed. We proposed separate dedicated shafts going to the roof. On the roof, to overcome the limited space and heavy equipment installation restrictions, we located all the units on the existing steel dunnage and minimized occupying extra space on the roof.
We designed the entire franchise within 2 weeks resulting in Wendy's, NY starting operations with lower energy costs, ample in store space and prior to estimated timeline.
Services Used - Mechanical, Electrical, Plumbing