Warehouse automation can greatly reduce the space required to store products, and orders can be fulfilled 10 times faster. By using picking robots and compact storage systems, it is possible to deploy a micro-fulfillment center in less than 10,000 sf. Without automation, setting up a warehouse operation in such a small space would be unfeasible.
In addition to saving time and floor space, micro-fulfillment technology also protects workers. Dangerous tasks can be delegated to robots, and workers can keep a safe distance more easily when tools and equipment are automated. On the other hand, workers must be constantly aware of many hazards in a conventional warehouse - these include being injured by a forklift, or falling from height when using ladders to pick products.
---
Get a professional MEP design for your automated warehouse, and improve productivity and safety.
---
In this article, we will discuss the three main ways in which warehouse automation protects workers, by reducing exposure to common hazards. A micro-fulfillment center is not only more productive than a typical distribution center, but also safer.
1) Automation Reduces Interaction Between Workers and Forklifts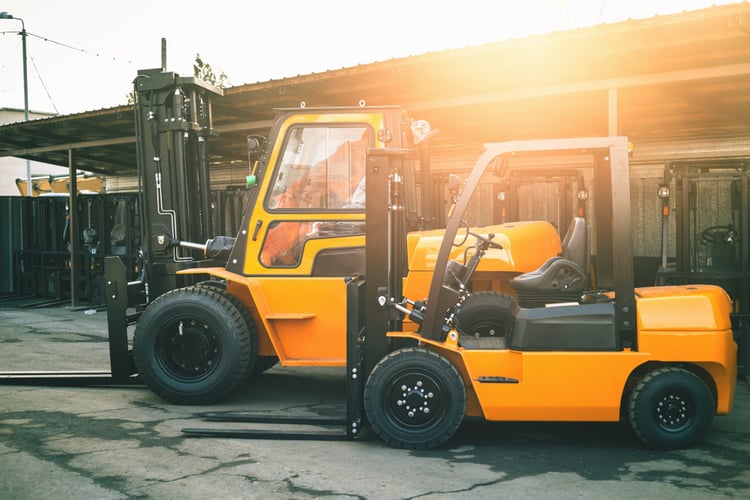 Hazards are often underestimated when using forklifts, since they are small compared with other trucks used in construction and industrial sites. However, forklifts can easily cause fatal injuries, especially when safety procedures are not followed. For this reason, health and safety regulations in both the US and Canada demand extensive training for forklift operators.
In an automated warehouse, autonomous vehicles and picking robots can handle products while workers stay at a safe distance. When objects are too large and heavy for picking robots, remote controlled or automated forklifts can be used. Instead of interacting with warehouse equipment directly, workers can place and retrieve products in a specially designated area.
According to OSHA and the US Bureau of Labor Statistics, tools and equipment caused 186,100 injuries that involved days away from work in 2019 (latest year reported). 24,380 of these injuries affected material moving workers, including warehouse employees.
2) Climbing Ladders Is Not Necessary with Picking Robots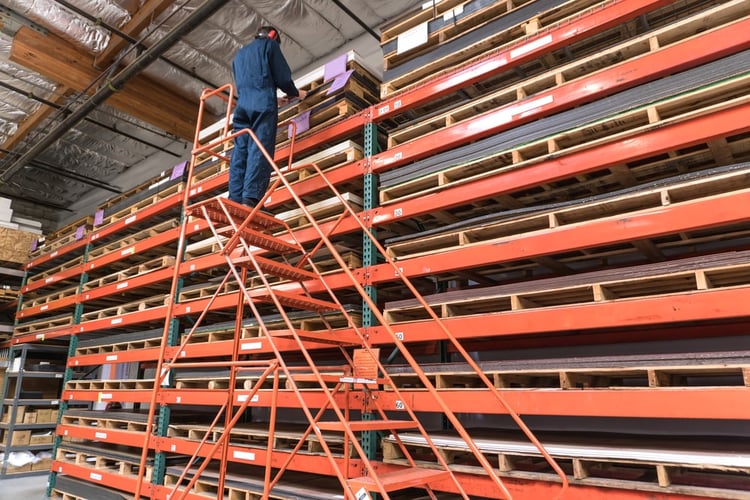 In a conventional distribution center, workers must often climb ladders to reach products that are stored high above the ground. However, accidents can happen even when safety procedures are followed carefully. OSHA and the US BLS reported 244,000 falls in 2019, and 21,680 of them affected workers in material moving occupations.
Picking robots can reach products much faster than workers with ladders, and without exposing anyone to falling from height. Picking robots also allow taller storage configurations, since they can reach any height with ease. On the other hand, there is a height limit when using ladders, and this also limits the total storage height of a warehouse.
Using ladders can be especially dangerous when there is a forklift operating nearby, but both risks can be eliminated with warehouse automation.
3) Warehouse Automation Prevents Repetitive Strain Injuries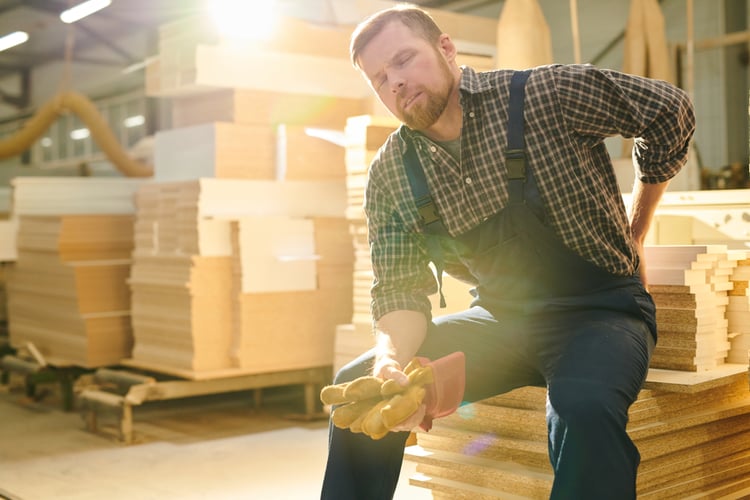 Repetitive motion can injure workers even when the forces involved are small. This is called repetitive strain injury or RSI, and carpal tunnel syndrome is one of the best known examples. In warehouses, RSI can be caused by the use of manual tools, or from repetitive actions like packaging and moving boxes.
Repetitive strain injury has a negative impact not only on productivity but also on quality of life, since the pain can continue even when workers are resting at home. Expensive physical therapy may be required to recover from RSI, and in extreme cases workers may be forced to find another occupation.
Robots can complete repetitive tasks much more easily than humans, while helping prevent RSI. OSHA and the US BLS reported 275,590 injuries due to overexertion and bodily reaction, and 17,160 of them were caused by repetitive motions.
Conclusion
Automation not only makes warehouses more efficient, but also safer. Direct interaction between workers and equipment is reduced, and there is no need to climb ladders when retrieving products stored at height. In addition, robots can perform repetitive tasks that could cause injury over time when assigned to humans.
The benefits of micro-fulfillment centers go beyond saving space and reducing order picking times. The logistics industry is also becoming safer thanks to the technology used in MFCs.log post content here…