Automation and AI are driving the 4th Industrial Revolution, and these technologies have a wide range of business applications. In the 3PL industry, there is an ongoing transition to large-scale fulfillment centers in rural locations, to micro-fulfillment centers in urban and suburban areas. In great part, this transformation has been possible thanks to robotics.
A picking robot requires much less space than a human worker or forklift, allowing products to be stored in smaller areas. Products can also be stacked higher, since lightweight robots mounted on tracks can easily reach them. Robotics also makes the 3PL industry safer, since workers are not exposed to falling from height or forklift injuries.
---
Are you planning an automated fulfillment center? Make sure your MEP installations are professionally designed.
---
New York Engineers is providing the MEP design for Long Island's first micro-fulfillment center. The project will use a repurposed commercial building in Westbury, at 1085 Old Country Road. When it starts operating, the center will serve the entire region between NYC and the Hamptoms, delivering orders within two hours.
In this article, we will discuss the main advantages of picking robots, and how they are transforming the third-party logistics industry.
1) Picking Robots Allow More Storage in Less Space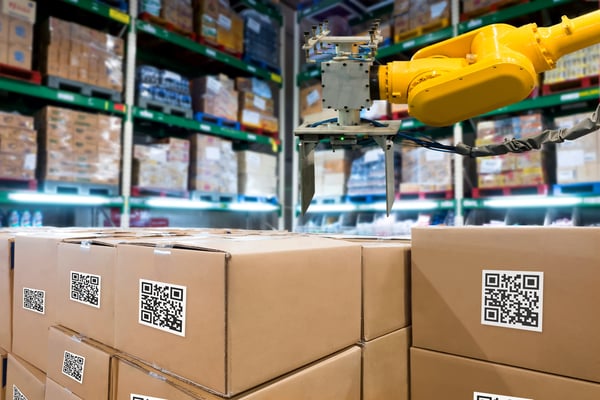 In a conventional distribution center, not all the space is used by the products themselves. Aisles must be wide enough for human workers, pallets, crates, forklifts, and other tools and equipment. On the other hand, when orders are picked by compact robots, product racks can be placed closer together. Also, a robot can easily reach products high above the ground, which is dangerous and difficult for workers using ladders.
Thanks to robotics, a low-rise fulfillment center covering a large ground area can be replaced with a tower structure in less space. This is a major advantage in urban locations with limited access to land. Consider the 3-30-300 Rule from James Lang LaSalle, which is useful as a rough estimate of operating costs in commercial buildings:
Utility services: $3/sf
Rent: $30/sf
Wages: $300/sf
If a company can use a 20,000-sf micro-fulfillment center instead of a 100,000-sf warehouse, the annual rent would be reduced from $3 million to $600,000 based on the JLL 3-30-300 Rule. There are also labor savings, since a smaller staff can operate the facility with the help of picking robots. The global cold chain packaging market size was USD 17.79 billion in 2019 and is projected to reach USD 39.45 billion by 2027, exhibiting a CAGR of 10.7% during the forecast period.
2) Robots Increase the Order Picking Speed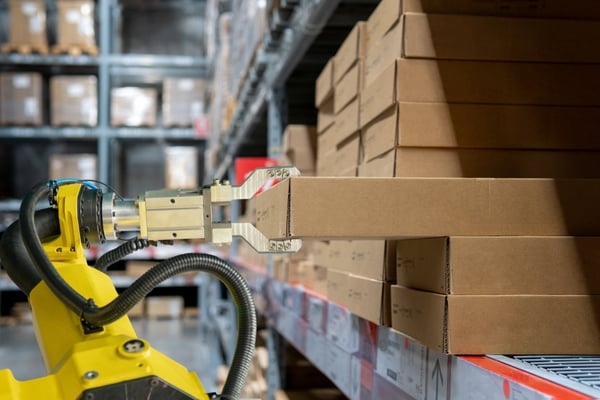 With micro-fulfillment centers, robots can start picking the order immediately when an online sale is processed. They can reach products in seconds, and the order can be ready for delivery in a matter of minutes. This process is much slower with conventional methods, where workers may climb ladders to pick products, or it may be necessary to lower an entire pallet with a forklift.
To process orders faster, micro-fulfillment centers can use a combination of picking robots mounted in vertical tracks and horizontal grids.
In the case of

Urbx Logistics

, these are called TowerBots and GridBots.
Once a micro-fulfillment center is deployed, the slowest step in the process is delivering packages to customers. However, orders themselves can be prepared 10 times faster and without additional staff when using automation, according to Autostore.
3) Picking Robots Allow Modular Designs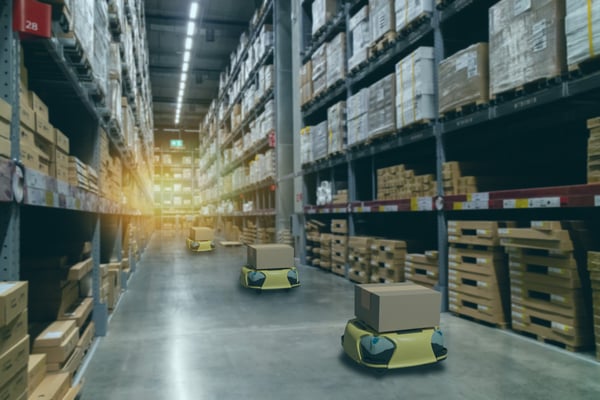 Since picking robots use a grid configuration, micro-fulfillment centers can have a modular design. This gives 3PL companies and retailers the scale flexibility to serve markets of different sizes. Modular design also makes the technology accessible for small companies, since there are robotic storage and retrieval systems that use less than 2,000 sf.
Modular design also makes micro-fulfillment centers viable in repurposed commercial buildings. For example, instead of spending large amounts of capital to modify a vacant mall, a company can simply use a modular storage and retrieval system, and adapt to the spaces available.
4) Picking Robots Improve Energy Efficiency and Warehouse Safety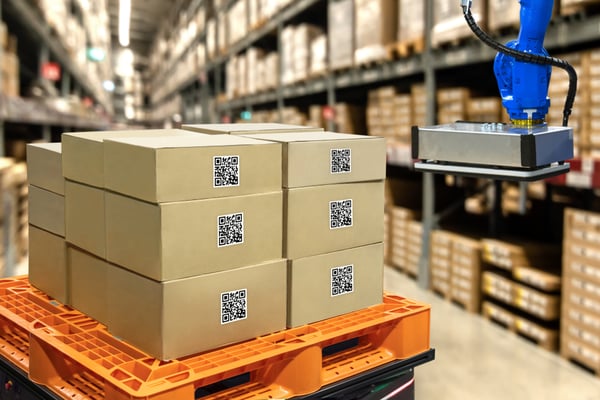 Lighting is among the largest energy expenses in a conventional fulfillment center. According to AKCP, a leading provider of sensors and monitoring solutions since 1981, lighting systems can represent 36% of power consumption in an non-refrigerated warehouse.
A traditional warehouse needs plenty of lighting to provide safety and product visibility for workers. However, picking robots can use sensors and positioning systems to retrieve products with little or no lighting. In other words, automation reduces one of the top energy expenses in fulfillment centers.
Conclusion
Picking robots offer several benefits in the 3PL industry, resulting in lower costs and an improved customer service. Thanks to the small size and mobility of robots, products can be stored closer together and in taller arrangements. Picking robots are also faster, and can have a modular configuration to serve companies of all sizes. Robots can also operate with minimal lighting, which is the top electricity expense in a conventional warehouse.