Building owners are aware of the benefits of energy efficiency, but many promising upgrades are limited by a high upfront cost or a long payback period. Capital has an opportunity cost, and building owners often prefer other investments over an expensive retrofit. However, when there are suitable financing options for these projects, they can pay for themselves with the savings achieved.
C-PACE stands for Commercial Property Assessed Clean Energy, which is a project financing tool for the non-residential building sector. There is also a residential version, which is simply called PACE (without the first C). With C-PACE financing, commercial buildings receive funding for energy efficiency upgrades or renewable energy systems, which are paid back through property tax assessments.
---
Get a professional energy audit and identify the most promising upgrades for your building.
---
When a building owner uses C-PACE financing for an upgrade, it can be combined with incentives such as rebates and tax credits. For example, a solar power system that is financed via C-PACE is also eligible for the federal tax credit, which is 22% for the year 2021.
How Is C-PACE Financing Different from a Bank Loan?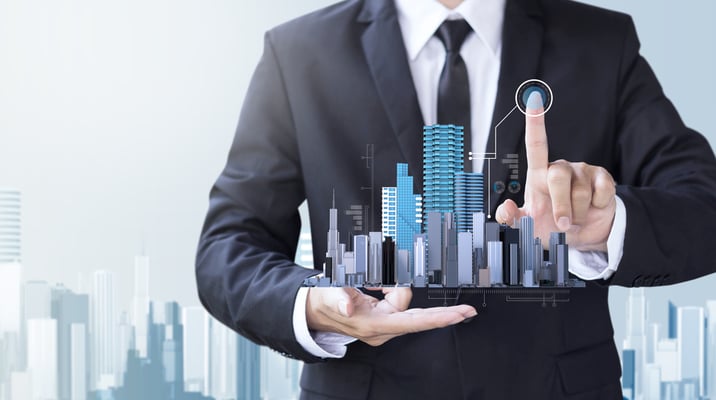 One of the main differences between traditional bank loans and C-PACE is the repayment period. While a bank loan must normally be paid in less than 10 years, C-PACE financing can have a term of up to 30 years.
Some energy efficiency measures have a quick payback period, and financing them with commercial bank loans is viable. For example, an LED lighting retrofit has a typical payback period of three years, and a solar power system can be recovered in less than five years with favorable conditions.
On the other hand, projects like building envelope upgrades and deep HVAC retrofits involve larger investments and longer payback periods. In these cases, the typical savings achieved are not enough to cover loan payments on their own, and the building owner must wait for over a decade before achieving net savings. For example, using a loan for a building upgrade that saves $20,000/month is viable with monthly payments of $12,000, but not when paying $25,000.
C-PACE programs are managed individually by states, and they must be enabled by legislation. However, these programs allow private investment, and there is no need for the state government to provide all the funding. C-PACE can expand the market for energy efficiency and renewable energy, while creating a business opportunity. Private companies often get involved in C-PACE programs as financiers, consultants, developers, etc.
Advantages of C-PACE Financing in Commercial Buildings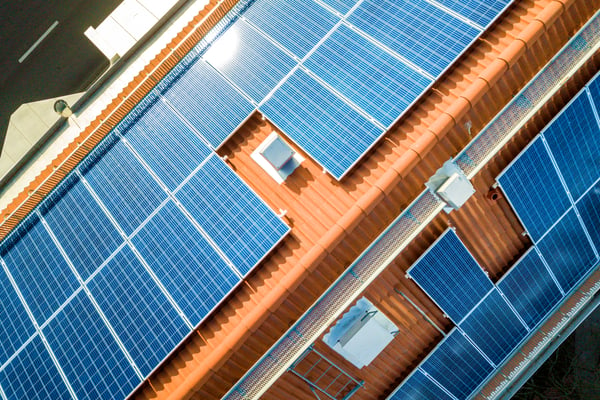 Using a long-term loan to upgrade a commercial property is not always viable: the loan is used to upgrade a building, but the company is liable. This is a problem when relocating before the loan ends, since the company must still pay for an upgrade that is no longer used. On the other hand, C-PACE financing is tied to a tax assessment, and can be transferred to the new owner when a property is sold. With this financing tool, companies can upgrade commercial properties without being tied to them.
With a term of up to 30 years, C-PACE financing is viable for energy efficiency measures with a long payback period. This gives companies more options to reduce their energy consumption, and they can also deploy measures with longer paybacks, such as triple-pane windows with low emissivity coating, or energy storage systems to complement renewable generation.
C-PACE financing can also make solar power viable in more parts of the US. Currently, the largest solar markets are found in the East and West coasts, according to the Solar Energy Industries Association (SEIA). These regions have expensive electricity, which increases the value of solar generation, and there are many rebate programs and tax incentives. Solar power is less viable in states with cheaper electricity and few incentive programs, where the payback period can exceed 10 years. However, a commercial solar array installed with C-PACE financing can cover its own cost, even under less favorable conditions.
Conclusion
C-PACE financing offers two main benefits for companies who want to improve their energy performance. The repayment period is much longer than in commercial bank loans, allowing a wider range of energy efficiency measures. Also, a C-PACE loan is bound to the property instead of the company, and can be transferred when the building changes ownership.
Building upgrades with long payback periods are not viable with traditional loans, but this changes with C-PACE financing. For example, a deep building retrofit with a payback period of 12 years will not pay off a 10-year bank loan with savings, but it can easily cover a 30-year C-PACE loan.