Construction is one of the largest industries in the world, representing 14% of global GDP according to the consulting firm McKinsey & Company. However, developers and contractors must often deal with tight profit margins, and cost reduction is a top priority. The COVID-19 pandemic has brought additional challenges, since prevention costs have an additional impact on profits that are already modest.
Outsourcing engineering services is an excellent strategy to reduce costs while improving project performance, for two main reasons:
Developers and contractors can pay for specific services when needed, instead of assuming fixed monthly costs such as payroll.
Engineering services can be delegated to specialized firms like New York Engineers, which brings immediate expertise to the project.
Companies can have a team of experts as permanent employees, but this is only viable when there is a constant workflow to use their full potential. This is rarely the case in the construction industry, which is characterized by boom and bust cycles. The coronavirus outbreak has brought unprecedented conditions, and construction firms must adapt to lockdowns while implementing prevention measures.
---
Make sure your next building project is designed and managed by engineering experts.
---
Outsourced Engineering Brings Predictable and Itemized Costs
Having a full engineering staff on payroll results in fixed monthly costs, regardless of the number of projects being designed. Also, if a company is looking for expertise, the salaries will increase accordingly. On the other hand, when engineering services are outsourced, a company gains access to expertise per project or per service.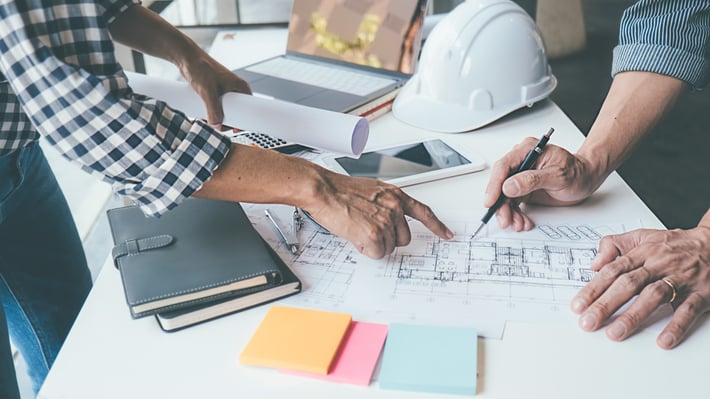 Design, supervision, construction management and consulting services also become more predictable when working with a specialist engineering firm. For example, they can be quoted and paid by floor or by system in a high-rise building project.
Cost distribution is less clear and more variable when companies have a full engineering team in-house, with a changing workload that is split among many projects. For example, if a company only has enough projects to keep its engineering staff at 50% capacity, the cost per service is twice as high because salaries are fixed. On the other hand, outsourced engineering costs increase or decrease according to the workload.
Specialist engineering firms can also complete projects with less man-hours, since they have improved their efficiency after working on many similar projects. They are also very familiarized with the project approval procedures that are required by local authorities. Considering these two factors, outsourced engineering services can reach an approved design and a construction permit in less time.
An engineering firm interacts with many developers and contractors, and this would normally be a risk during the COVID-19 emergency. However, modern design software and collaboration tools allow the complete design and approval of a building project with zero meeting in person.
The Flexibility of Outsourced Engineering Services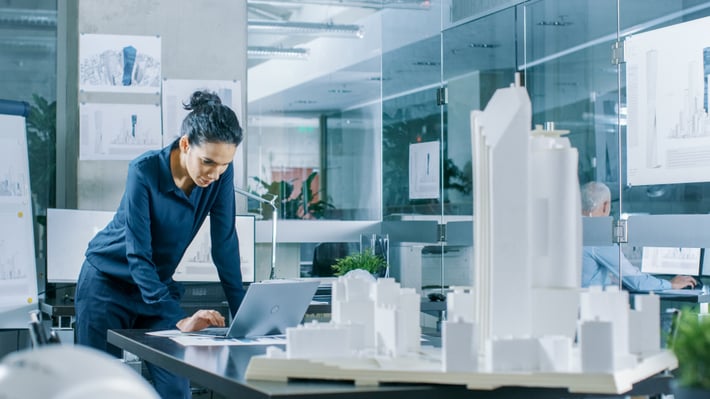 Outsourced engineering also provides more flexibility. For example, trade contractors may be interested in BIM modeling for specific components within their field, while a general contractor may require clash detection and coordination among trades. Each company could hire an engineering team with the corresponding skills, but this would increase the staff and payroll involved in a project. There is a more efficient approach, where each of the parties involved outsources the specific engineering services needed.
An engineering consulting firm can also customize service according to the specific needs of each client and project. Normally, engineering is associated with the project design, approval and supervision. However, building owners and contracts may require many other services:
Building Information Modeling (BIM) for an existing facility.
Inspecting a building to ensure compliance with a code update or local law.
Using energy modeling and financial analysis to compare

energy efficiency measures

.
Building projects involve many engineering disciplines, and the specific needs change throughout their service life. Attempting to hire the full engineering skill set is impractical, especially when dealing with services that are rarely needed. For example, some construction code updates and local laws may require a one-time building inspection and upgrade.
Even if you are not planning a new construction or a building upgrade, outsourced engineering services can help you improve specific aspects of existing properties. For example, you can get an indoor air quality report to reduce the risk of COVID-19 transmission, or improve building resilience against extreme weather.