Chicago Engineers, a leading MEP and fire protection design engineering firm based in Chicago, today announced a high-profile speaking engagement in the month of September. Chicago Engineers principal Jennifer Kuether will address a topic "The Effects of Regenerative Elevators on Generators" at Chicago build 2019 expo.
Details as follows-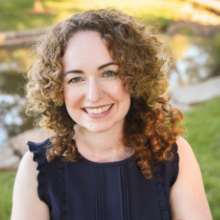 Topic-
The Effects of Regenerative Elevators on Generators
Regenerative type of drives in elevators can prevent a building's generator from performing its essential job to provide power to equipment, devices and lighting.
A defective generator can result in interruption or damage to products/processes, hamper rescue operations or, worst of all, create serious life safety hazards.
A permanent, radiator-cooled, unit mounted load bank can be added to a generator to absorb regenerative loads produced by elevators.
About Chicago Build Expo-
Chicago Build is set to be the leading construction show covering Chicago and the Midwest. Taking place at the largest convention center in the United States, Chicago Build is a large-scale construction show covering all sectors of the construction industry. Chicago Build provides a unique opportunity to gain valuable insight into the upcoming construction & infrastructure projects across Illinois and to take advantage of extensive networking opportunities with the key players behind them.