Deep energy retrofits can greatly reduce power and gas bills in buildings, in some cases by more than 50%. However, the high cost of a major retrofit represents a barrier for many building owners, and payback periods are often above 10 years. Financing a building upgrade is much easier when you can combine a grant and a loan: a large part of the project cost is covered upfront, and the rest can be paid over time with the energy savings achieved.
---
Are you renovating your building? Reduce your power and gas bills with an energy retrofit.
---
According to a study by the Rocky Mountain Institute, building retrofit costs can range from $25 to $150 per square foot. For a 100,000 sf commercial building, the budget of a major retrofit could range from $2.5 million to $15 million based on cost figures from the RMI.
Since each property is unique, the cost of energy retrofits can vary a lot among equally-sized buildings.
Some buildings can achieve considerable savings with upgrades that have relatively low costs, while others require major investments to cut their energy bills.
In the case of New York City, all properties over 25,000 sf will be subject to emission limits under Local Law 97, starting from 2024. These limits vary depending on the occupancy classification, but they are stringent and many properties will need energy retrofits to reach them. Otherwise, owners are subject to a yearly penalty of $268 per metric ton of CO2-equivalent above their limit.
Financing a Deep Energy Retrofit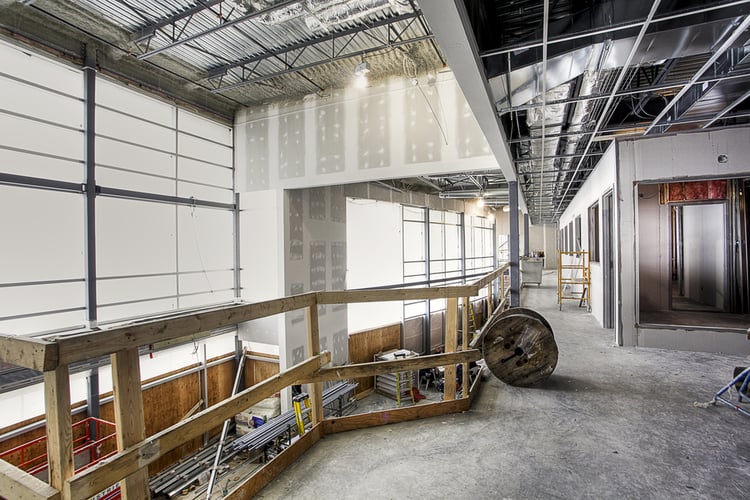 To visualize how grants and loans make building upgrades easier to pay, assume that a building retrofit has a cost of $6 million, but it saves $500,000 per year in energy bills. If your building is in NYC and it exceeds the LL97 emissions limit, you will also be avoiding penalties from 2024 onward. While the annual energy savings are considerable, the simple payback period is 12 years due to the high upfront cost.
Even for a large developer with access to plenty of capital, a $6 million investment is considerable. There is also an opportunity cost, since those funds could also be used in new construction projects. If the owner of this building has access to a low-interest loan, the project can be funded more easily.
Considering a 5% interest rate and a 20-year repayment period, the annual payments add up to $475,168.
However, these payments consume most of the energy savings. The owner keeps less than $25,000 of the total $500,000 saved per year.
Although the project pays itself, savings remain small during 20 years.
Now assume you can get a grant from a clean energy program, which covers 40% of project costs. This reduces the net cost to $3.6 million, and annual loan payments are reduced to $285,100. In other words, the net savings after loan payments have increased from $25,000 to around $215,000 per year. By making the project 40% less expensive, the net savings become almost 9 times higher in this example.
Here we have discussed a very simplified scenario, but it shows how grants and low-interest loans can be used together to finance deep energy retrofits. To determine your potential savings when upgrading a building, a professional energy modeling service is recommended. This will let you make investment decisions based on accurate building simulations.
What Energy Incentives and Loans Are Available in New York and New Jersey?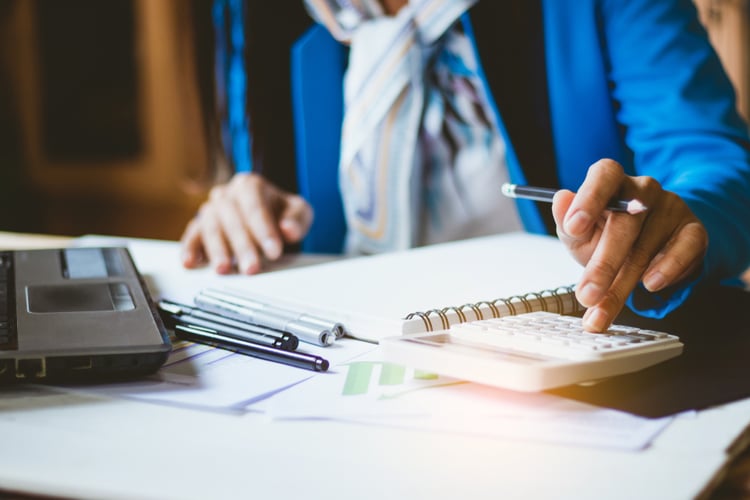 If your building is located in Con Edison's service area in NY, their Commercial & Industrial Energy Efficiency Program has an incentive program that covers up to 70% of project costs.
Eligible building owners can get up to $1,000,000 for electric projects, and up to $750,000 for gas projects.
These limits are established per account and per year, which means you can apply for Con Edison incentives more than once.
In New Jersey, the Board of Public Utilities launched a $180 million grant program that focuses on schools and small businesses. The program is focused on HVAC, plumbing and appliance upgrades. The maximum grant is $500,000 per small business and $5 million per school district, and at least 75% of the funds will be allocated for buildings located in underserved communities. This grant is part of the NJ Clean Energy program, which offers a wide range of incentives for building upgrades.
Both New York and New Jersey have enacted laws that enable Commercial Property Assessed Clean Energy loans (C-PACE). These loans have three advantages that make them attractive for energy retrofits in buildings: low interest rates, repayment periods of up to 30 years, and they are paid back along with property taxes. You can sell the building within the loan repayment period, since C-PACE financing is bound to the property and not its current owner.