In 2020, the COVID-19 outbreak raised awareness about the importance of healthy workplaces. Normally, companies try to use their floor space as efficiently as possible to save on rent. At the same time, ventilation systems are often used at reduced capacity to save energy. However, crowded workplaces with deficient ventilation are the most vulnerable to infectious diseases.
Many companies instructed their employees to work from home, as part of the prevention strategy against COVID-19. Remote collaboration offers many advantages, and it will become permanent for many job positions. However, companies still need office spaces, and healthy workplaces are now much more important.
---
Get a professional indoor air quality report for your building.
---
There are many ways in which commercial buildings can be improved, converting them into safer spaces. Real estate developers can use these strategies to become more competitive and attract tenants.
Designing Well Ventilated Workplaces
A simple and effective way to make workplaces healthier is ensuring they have proper ventilation. The US CDC and other health authorities now recognize that airborne transmission of COVID-19 is possible, and increased ventilation with outdoor air is strongly recommended by ASHRAE.
Reduced ventilation saves energy directly by lowering the electricity consumption of fans. There are also indirect energy savings: air conditioners deal with less warm air during summer, while space heaters deal with less cold air during winter. However, there is a limit to how much ventilation can be reduced, since air pollutants can accumulate with low airflow.
ASHRAE recommends a ventilation increase for all buildings, as allowed by the local weather. For example, it may be necessary to limit outdoor air ventilation on a very cold winter day, or the heating system may not be able to reach a comfortable temperature. While increased ventilation has an energy cost, there are ways to compensate for this:
Energy recovery ventilators can exchange heat and humidity between the air supply and air exhaust, saving on both heating and cooling.
Airside economizers can increase ventilation rates to provide "free cooling" when weather conditions are right, and this saves on air conditioning.
Each building is unique, and HVAC design must also consider the local climate. However, increased ventilation is considered one of the best strategies to protect workers from COVID-19 and other airborne diseases.
Using Building Automation and Touchless Devices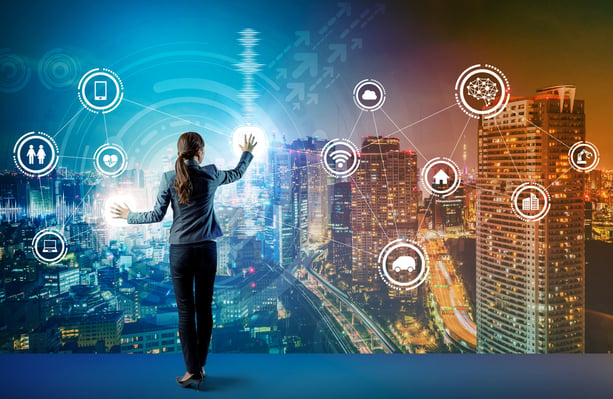 Commercial buildings can also become safer for occupants when hand contact with surfaces is reduced. This is especially true for surfaces with plenty of hand contact; doorknobs, elevator buttons, bathroom faucets, light switches and thermostats are some examples. With building automation and touchless devices, companies can create more comfortable workplaces while protecting their staff from COVID-19. For example, companies can offer apps for their collaborators, which are used to control devices that are normally adjusted manually.
Building automation can also save energy, by controlling devices like lighting fixtures, air handlers, air conditioners and space heaters. Occupants are not exposing themselves by touching common surfaces, while companies can reduce their power and gas bills.
If a company is looking for a commercial space to rent, automation and touchless controls provide added value. In other words, these features provide a marketing advantage in commercial properties that currently lack tenants.
Getting a Building Certification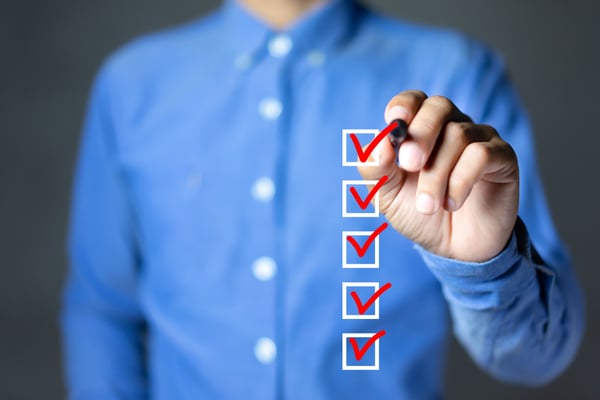 Building certifications serve as proof that a commercial property offers high performance, and they are awarded impartially by subject matter experts outside of a company. There are now many certifications available, and the following are just some examples:
LEED

, which focuses on energy and environmental performance.

WELL

, which focuses on occupant health and wellbeing.

SPIRE

, which focuses on smart building features.
There is generally some overlap between building certifications. For example, the three rating systems described above all have performance requirements for indoor air quality. WELL gives a higher priority to this aspect of buildings, but LEED and SPIRE also consider it.
Buildings that earn these certifications are awarded plaques that can be displayed publicly, and they are immediately visible for potential tenants. All three certifications add value to commercial properties, but WELL currently offers the most benefits in terms of COVID-19 prevention.
Conclusion
Now that companies are more comfortable with working from home, commercial spaces must offer added value to stay competitive. Keeping their staff healthy is a high priority for organizations, and this can be accomplished with measures like improved air quality, building automation and touchless devices. Commercial real estate developers can also seek certifications like LEED, WELL and SPIRE, to stand out among competitors.