Florida has been consistently ranked among the top solar power states in recent years. According to the latest editions of SEIA Solar Market Insight Report, Florida installed 1,660 MW of PV capacity during 2021, and 1,325 MW during the first half of 2022, adding nearly 3,000 MW during an 18-month period. Only two states surpassed Florida during this period: California installed 3,640 MW in 2021 and 2,127 MW in H1 2022, while Texas installed 6,060 MW in 2021 and 1,231 MW in H1 2022.
Florida has an abundance of solar resources, as you can see in the World Bank's Global Solar Atlas. The most productive sites for solar power systems are located along the Gulf Coast, but the entire state offers excellent solar radiation rates.
---
Considering a commercial solar project in Florida? Get a professional PV system design.
---
Historically, electricity prices in Florida have remained below the US average, but the impact of inflation has been evident in 2022. The state average kWh price increased by nearly 20% in the 12-month period between August 2021 and August 2022, from 10.71 to 12.80 cents/kWh. However, this also means the potential savings that can be achieved by a commercial solar array are now higher. Florida generates around 75% of its electricity with natural gas, which has been affected by price volatility in 2022.
Key Facts About Solar Power in Florida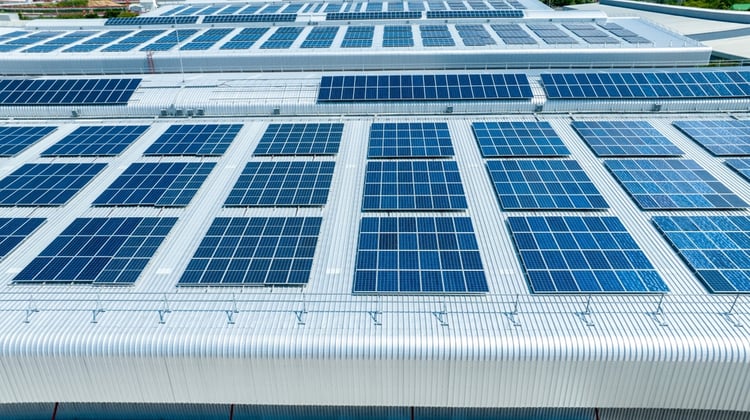 The SEIA is constantly gathering detailed information about the solar industry in each state. During the 2nd quarter of 2022, Florida reached an installed capacity of 9,539 MW, which is enough to meet the electricity needs of over 1.1 million homes. According to SEIA figures, the state was approaching 143,000 cumulative solar installations by Q2 2022.
Cumulative investment in Florida's solar industry now exceeds $13.1 billion, and the growth outlook for the next five years is very promising: 10,935 MW of new solar PV capacity. The SEIA has identified 378 companies operating in the state, and they were providing 11,761 jobs as of Q2 2022. Florida currently generates 5% of its electricity with solar energy, which means there is still a major growth opportunity.
Florida's solar energy sector has been dominated by large-scale installations.
The number of residential and small commercial PV systems has been steadily growing in recent years, but their share of the total market remains low.
Solar photovoltaic systems achieve synergy with EV charging stations. The Sunshine State is also leading the way in the adoption of electric vehicles, surpassed only by California. According to the US Department of Energy, Florida had 95,640 EVs registered by the end of 2021, and there are 2,781 EV charging stations in the state with a total of 7,474 ports.
Solar Incentives and Net Metering in Florida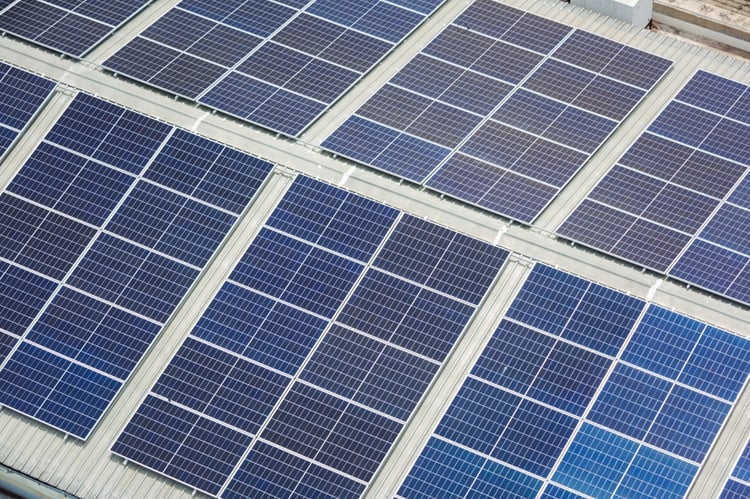 Residential, commercial and agricultural solar energy systems are exempt from the sales tax since 1997 in Florida. The tax exemption is not subject to a system price limit, but all photovoltaic equipment must be certified by the Florida Solar Energy Center to be eligible.
Florida also offers a property tax abatement for solar PV and lithium-ion battery systems, among other renewable technologies. If you install an eligible renewable energy system in a commercial or industrial property, 80% of the added value resulting from renewable energy systems is exempt from property taxes. In the case of residential solar installations, 100% of the added value is exempt. This benefit will remain available until December 31, 2037.
Florida offers net metering for solar power systems up to 2,000 kW of capacity, but there are important requirements and conditions for owners. Depending on their scale, solar power systems are classified into three categories:
Level 1: Up to 10 kW
Level 2: Between 10 and 100 kW
Level 3: Between 100 and 2,000 kW
Under these capacity ranges, most commercial solar systems are classified as Level 2 or 3. Level 1 solar installations are exempt from application fees and insurance requirements, but these conditions apply for larger systems. For commercial solar arrays classified as Level 2 or 3, the fee will depend on your utility company:
PV System Classification

Application Fee

Insurance Requirement

Level 1

$0

None

Level 2

$240 (Duke Energy)

$400 (Florida Power & Light)

$1 million

Level 3

$750 (Duke Energy)

$1,000 (Florida Power & Light)

$2 million
If there is a month where you have excess solar generation, both Duke Energy and FP&L carry unused credits to the next billing period. In the case of FP&L, there is also a maximum system capacity to qualify for net metering: 115% of your kilowatt-hour consumption.