Many business sectors have been transformed by the coronavirus outbreak, and this includes real estate development. Many companies have instructed their collaborators to work from home, and this reduces the demand for office space. Of course, this had a negative impact on developers who focus on office buildings.
Lake Mary Corporate Center is the first office building of its type in Florida, implementing many design features to protect occupants from COVID infection. The project has an area of 300,000 square feet, and 5 parking spaces for every 1,000 sq.ft. of indoor space. The building's location is also favorable, close to many residential buildings, and various dining and shopping options.
Conventional office buildings expose occupants to contagious diseases, for many reasons:
Open office designs have become popular among companies, as a way to increase collaboration and use floor space more efficiently. However, this also forces employees to interact more closely, increasing the risk of getting COVID-19.
Various surfaces are touched by many persons each day, turning them into potential infection points. For example, this can happen with elevator buttons, printers, doorknobs, kitchens and bathrooms.
Lake Mary Corporate Center has many design features that create a safe place against COVID. These designs have a competitive advantage in the post-COVID world, compared with conventional office buildings. Of course, building design features that prevent infectious diseases should be combined with recommendations from health authorities: using personal protective equipment, frequent handwashing, and social distancing.
---
Improve indoor air quality in your office building, and protect your staff from COVID.
---
Even when contact is avoided fully, there are still risks. There is strong scientific evidence that COVID can spread through the air, especially when a building has deficient ventilation. ASHRAE has published many recommendations for building owners, which include an increased ventilation rate with outdoor air. Demand-controlled ventilation is normally recommended to save energy, but ASHRAE suggests disabling these systems while the threat of COVID lasts.
Lake Mary Corporate Center: Design Features Against COVID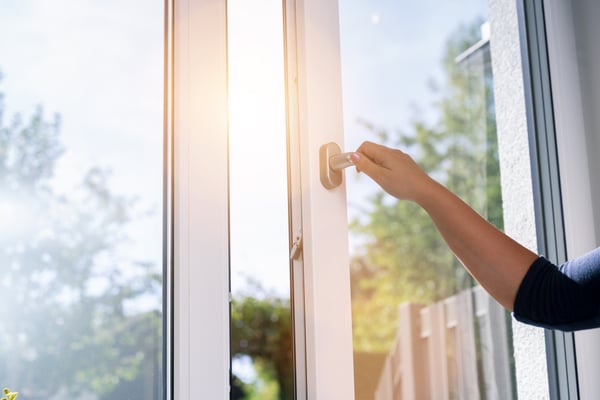 Since COVID is capable of airborne transmission, office buildings should have HVAC design features that minimize this risk. Lake Mary Corporate Center has many measures that accomplish this purpose:
The building uses HVAC systems with carbon dioxide sensors to monitor occupancy, and increased outdoor airflow as recommended by ASHRAE.
The ventilation system has a purge cycle, which flushes indoor air at regular intervals. This eliminates airborne germs, volatile organic compounds, and other pollutants.
Energy recovery systems are used to improve control over temperature and humidity, which helps prevent the growth of bacteria and mold.
To complement the enhanced HVAC system, Lake Mary Corporate Center was designed for a reduced occupant density, compared with other office buildings. Workstations have been spread out, and each workspace has a capacity limit.
The design features to prevent infectious diseases are complemented with technologies such as RFID access controls and occupancy sensors. This improves safety, while enabling contact tracing in the event of a positive COVID-19 case.
Materials Technology and Surface Contact Prevention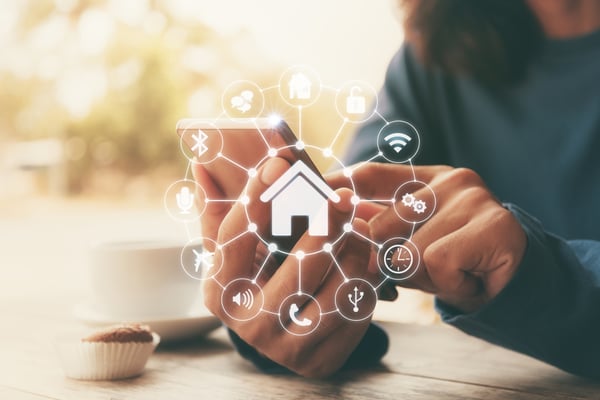 Lake Mary Corporate Center also uses innovative construction materials and wireless technology to prevent COVID infection through surfaces. The building uses germ-resistant materials, which have surfaces that prevent the growth of viruses, bacteria and mold. All these organisms have negative health effects, and they stay undetected in many buildings.
Wireless technologies can also be used to avoid contact with surfaces. Lake Mary Corporate Center uses touchless controls for doors, elevators, and bathroom fixtures. The building also uses devices with Bluetooth connectivity, which can be controlled remotely with smartphones.
Many building design features and technologies have been deployed in response to COVID, but they are effective against germs in general. As a result, they also have a positive impact on occupant health and indoor air quality. According to a Harvard article, improved ventilation can increase productivity by up to $6500 per employee per year. In other words, creating a healthy office environment is not only an ethical decision, but also a lucrative investment.
Conclusion
Lake Mary Corporate Center uses complementary design strategies to create a safe space against COVID. First of all, its office spaces are designed for social distancing, with workstations that are spread out and capacity limits. Wireless technologies are used extensively, to prevent the spread of germs through surfaces. The building also uses germ-resistant materials to ensure that surfaces stay clean, even when hand contact is minimal or zero.
The building design also uses an increased ventilation rate, which is one of the main recommendations from ASHRAE. This is complemented with carbon dioxide sensors to monitor occupancy, and an air purge cycle that eliminates pollutants such as airborne viruses.