New York City buildings that are covered by the Benchmarking Law (Local Law 84 of 2009) will be assigned energy grades starting from 2020. The law does not mandate a minimum energy grade, but having a low performance can hurt the public image of companies. This is especially true for apartments and commercial spaces for rent - tenants are less likely to sign a lease if they expect higher energy bills.
Building energy grades were introduced by Local Law 33 of 2018, and they are composed of two values:
The ENERGY STAR score of the building, which ranges from 1 to 100.
An energy grade from "A" to "D", based on the ENERGY STAR score.
Buildings that don't comply get an "F".
Buildings that are exempt from the Benchmarking Law or not covered by the ENERGY STAR rating system are marked with a special grade of "N".
Consider that energy grades are based on total energy consumption, not the net consumption measured by Con Edison. This means a building cannot improve its grade by generating its own energy, only by becoming more efficient. For example, a property with a large rooftop area can greatly reduce its electricity bills with a solar power system. However, this measure will not increase the ENERGY STAR score.
Changes to the NYC Energy Scoring System
The energy grading system for buildings was changed by Local Law 95 of 2019. The minimum scores to get a "B" or "C" have been increased, while the minimum score for an "A" has been slightly reduced. In other words, "A" grades are now slightly easier to achieve, but getting a "B" or "C" is more difficult, compared with the original requirements.
The following table shows the original ENERGY STAR scores required for each grade, and how they have changed after LL95.
| | | |
| --- | --- | --- |
| ENERGY GRADE | PREVIOUS SCORE REQUIRED | NEW SCORE REQUIRED (LL95) |
| A | 90 or higher | 85 or higher |
| B | 50 or higher, below 90 | 70 or higher, below 85 |
| C | 20 or higher, below 50 | 55 or higher, below 70 |
| D | Below 20 | Below 55 |
With the new grading system, more buildings will be able to get an "A". However, the requirements became more stringent for properties at the middle of the scale. For example, a building with a score of 50 would have obtained a "B" with the original requirements. After the changes introduced by Local Law 95, a score of 50 results in a "D".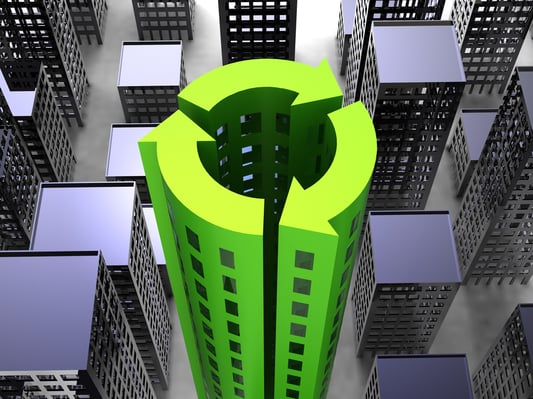 There are no changes for grades "F" and "N". Non-compliant buildings will continue to get an "F", while exempt buildings will continue to be graded as "N". Note that a grade of N should not be viewed as something negative - it simply means the building is not covered by the grading system. Regardless of this, building owners with a grade of "N" can still invest in energy efficiency to reduce utility bills and emissions.
Buildings with high grades have a marketing advantage, since their tenants can expect lower energy bills. Energy efficiency makes properties much more valuable, since New York City has some of the highest electricity tariffs in the country. During winter, building owners can also expect high expenses on natural gas or heating oil.
How to Improve Building Energy Grades in the Short Term
Energy efficiency is a very broad topic, since it covers all types of building systems. Since every property is unique, energy efficiency measures must be designed and specified individually for each building. The best starting point is getting an energy audit from a qualified engineering and consulting firm.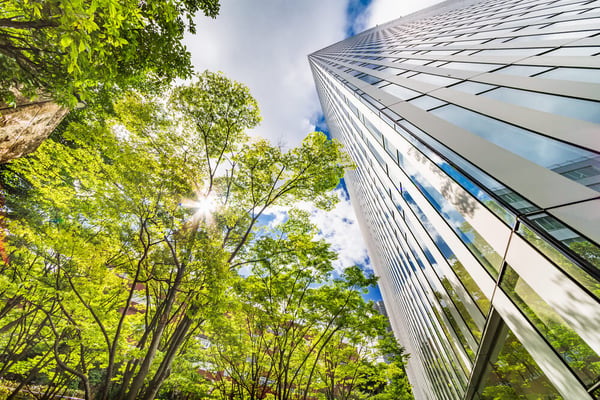 To see rapid improvements in energy efficiency, building owners can focus on measures that can be deployed quickly. Choosing measures with a quick payback period is also recommended: they are easier to afford, and their savings can help finance upgrades with a longer payback. The following are some examples of measures that can achieve a quick payback when properly selected:
LED lighting
HVAC recommissioning
Air sealing the building envelope
Major upgrades suchs a chiller and boiler replacements can cut energy expenses drastically. However, these projects are demanding in capital and labor. To achieve the best results, air conditioning upgrades should be planned many months before summer, and heating upgrades should be planned away from the winter months.
In addition to improving the energy grade of a building, energy efficiency measures also reduce emissions. This is very useful for buildings covered by the Climate Mobilization Act, which mandates a citywide emissions reduction of 40% by 2030.