We spend 90% of our time indoors, according to the US Environmental Protection Agency. The coronavirus outbreak has revealed that modern society is very vulnerable to infectious diseases, and improving resilience should be a top priority. One possible strategy is improving the built environment with features and protocols that reduce the risk of COVID-19 infection. These features will continue to be useful after the current emergency, making building occupants less vulnerable to infectious diseases.
---
Improve your building's resilience against COVID-19 and other infectious diseases.
---
The US Green Building Council (USGBC) published its official position on COVID-19, in a strategy document called Healthy People in Healthy Places Equals a Healthy Economy. The USGBC challenges the notion of "choosing" between health and the economy, considering that both are important to recover from the coronavirus outbreak.
LEED is a well-developed rating system, and there is a global professional community who has been using it for over two decades.
Taking advantage of this starting point, the USGBC can direct efforts towards healthier buildings that are more resilient against COVID-19.
The USGBC will be publishing emergency guidance based on the latest knowledge about COVID-19, and LEED will be updated with credits that focus on disease prevention. The USGBC will also offer more options for professional credentials and building certifications that were in progress when the pandemic started.
USGBC Actions to Fight the Coronavirus Outbreak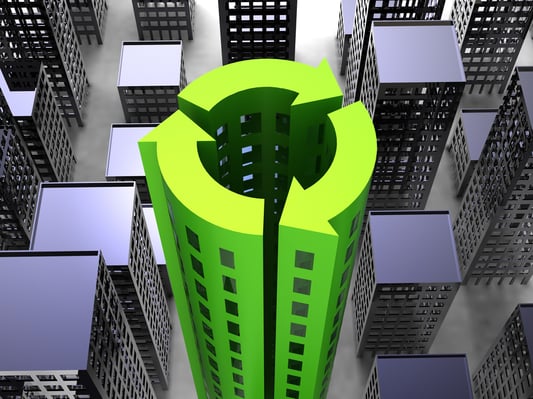 Currently, the USGBC is focusing on indoor environmental quality, cleaning, occupant comfort, operations, better materials, risk management and innovative solutions. Several actions are being taken in this direction:
New LEED strategies and pilot credits to help prevent COVID-19. These will be expanded and updated as necessary, based on the latest knowledge.
Regional CEO advisory councils, to provide more effective feedback for the USGBC.
The USGBC Equity program, which focuses on disparity within communities. The program intent is delivering LEED benefits for all socioeconomic levels.
Calling for ideas, to hear perspectives and suggestions from the global green building community.
Adapting the LEED review process, adjusting deadlines and requirements while incorporating lessons from the COVID-19 pandemic.
Guidance reports, based on the latest knowledge and incorporating best practices when reopening buildings.
The USGBC focuses on providing guidance to help building owners through the emergency, while adding LEED features that improve building health permanently. The council is also adjusting its operating procedures, to keep professional accreditations and building certifications moving through the emergency.
Building Certification: Changes to the Review Process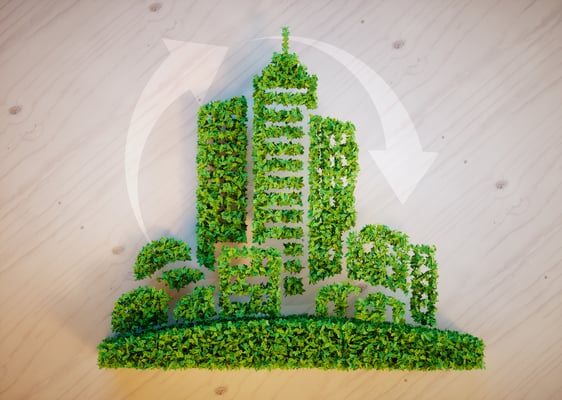 Building projects that are currently under review for LEED certification get a six-month extension, compensating for the disruption caused by COVID-19. Experts have been appointed to review unique cases, and remote visit options are being implemented.
Some building certifications have not been possible, since they must pass critical tests that require a site visit. However, a Precertification option is being offered in these cases, and the full certification can be obtained after the pending tests.
LEED for Operations and Maintenance (O+M) is a special case, since many requirements are based on building performance during normal occupancy. However, there is no way to measure this performance when a building has been empty for several months. The USGBC is changing requirements and reporting periods for LEED O+M certification, making the certification possible in spite of COVID-19.
When working with LEED documentation, you will notice that Green Business Certification Inc. (GBCI) is mentioned frequently. GBCI manages LEED professional accreditations and building certifications in partnership with the USGBC. They also manage the WELL certification from the International Well Building Institute (IWBI).
LEED Exams Are Now Available Online
Building professionals who were preparing for LEED Green Associate or LEED Accredited Professional credential now have the option of online exams. Under normal conditions, these exams are applied by the firm Prometric in special testing centers.
Due to the coronavirus pandemic, Prometric is now offering online exams.
The computer used to take the exam must first pass a system readiness test. It must have a camera, microphone, and stable Internet connection to allow remote monitoring.
This way, building professionals can get their LEED GA or LEED AP credential without having to wait until the COVID-19 emergency ends.
LEED exams that were already scheduled when the COVID-19 outbreak started can be replaced with online exams. Normal tests are available in places where local government orders allow them, but applicants must follow additional health and safety protocols at the Prometric Testing Center.