According to the latest US Consumer Price Index report, prices increase by 8.5% between March 2021 and March 2022. This is the largest 12-month CPI increase since 1981, which means inflation rates are at a 40-year high. This impacts all business sectors, including the construction industry. However, professional design services and effective project management can mitigate the impact of inflation.
Equipment and material prices can be expected to continue rising in the near future, but there are several ways to keep project costs under control. An experienced engineering firm can complete your design and get approval from the local building department in a short time. This is very valuable, since each month your project is delayed represents an extra month of inflation.
---
Get a professional code-compliant design for your next construction project.
---
MEP engineers can also optimize the layout of your building systems, combining technical expertise with the latest design software. They can reduce the total length of air ducts, piping, electrical conduit and other distribution systems - each foot saved represents materials you don't have to purchase. Effective procurement management is also important, especially with the current state of global supply chains. Ideally, you should avoid material purchases with an uncertain delivery date, or your project could get delayed by months.
Energy prices have been particularly affected by inflation, and the latest CPI report reveals a 32% increase during the last 12 months. Energy efficiency measures and onsite renewable generation are strongly recommended, since you achieve a permanent reduction of your utility bills.
Quick Design and Approval: Start the Construction Stage Earlier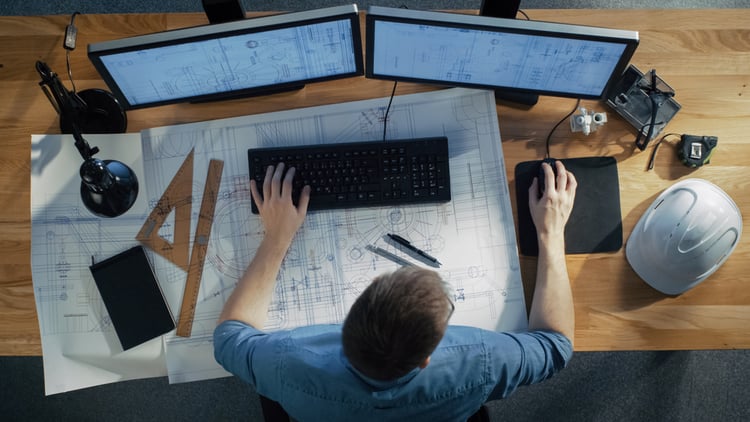 You can mitigate the impact of inflation in construction projects by purchasing equipment and materials early. However, you need an approved project design to start the procurement process. At NY Engineers we have an 80% first-time approval rate with building authorities, and our turnaround is 50% faster than the industry average.
Once you have a complete set of construction documents, your contractor can proceed with critical purchases, using equipment schedules and the bill of materials as reference. Procurement can be planned based on the lead times of each material input, ensuring that construction is not slowed down by late deliveries.
NY Engineers is not only a design and consulting firm. We have construction administration and procurement experts in our team, who can manage your entire project. We can also help you qualify for low-interest loans and local incentives, reducing the net cost of your project.
The Importance of an Optimal MEP Layout
Mechanical, electrical and plumbing systems have a large number of interacting components. Unless their layout is optimally designed, you may end up spending more than necessary on materials like piping and raceway. These savings may seem small for an individual branch circuit or plumbing line, but they can add up to thousands of dollars when an entire building is considered.
Using Building Information Modeling, design engineers can optimize the layout and cost of MEP installations. They can use smart building models and automated material takeoff to compare the cost of several design decisions within minutes. This approach would not have been possible with traditional 2D drafting and manual takeoff, since analyzing a single design option can take several days.
Energy Efficiency and Onsite Renewable Power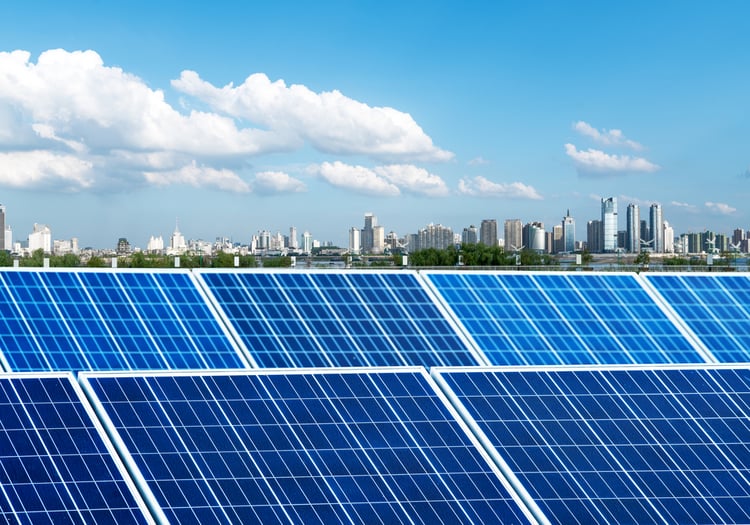 Construction costs tend to get more attention when buildings are designed, but operation and maintenance expenses over time are equally important. This includes electricity and gas bills, which are also being affected by high inflation as of April 2022.
The CPI increase for energy in general was 32.0% between March 2021 and March 2022. However, the US Bureau of Labor Statistics also provides a breakdown of specific energy products and services:
Gasoline, all types: +48%
Fuel oil: +70.1%
Electricity: +11.1%
Utility piped gas: +21.6%
Building owners who depend on utility companies for 100% of their energy needs must assume the full impact of the price increases. However, a combination of energy efficiency measures and onsite generation can greatly reduce the net consumption measured by power and gas meters, keeping your power bills low throughout the year. If your building is equipped with EV chargers, onsite generation can also be used for the transportation needs of occupants with electric vehicles.
Energy efficiency measures and renewable generation can also help your building qualify for tax incentives, low-interest loans, rebate programs and other financial benefits. In the case of NYC, you can also avoid penalties for high emissions under Local Law 97 of 2019, which comes into effect starting from 2024.