Water conservation has become a design trend in the landscaping industry, in great part because water is becoming a scarce resource. In addition, issues like climate change and environmental conservation are more important than ever.
Water conservation is the practice of using and managing water efficiently to reduce leakage, overuse and evaporation. Water conservation provides many benefits for ecosystems and communities, preserving water as a resource and preventing pollution.
---
Reduce water consumption in your building project.
---
Landscaping architects are continuously working in designs that combine a pleasant appearance and environmentally friendly practices. There are many strategies and techniques that can be used to conserve water in landscaping projects, which are discussed in this article.
Limiting Turf Area
When it comes to water needs, turf areas represent the largest share of consumption. Therefore, reducing those areas is an effective strategy to conserve water. Many homeowners want large turf areas, so the first step must be creating awareness about water consumption and the importance of conservation. The selection of plants is also important, since water needs depend on the species.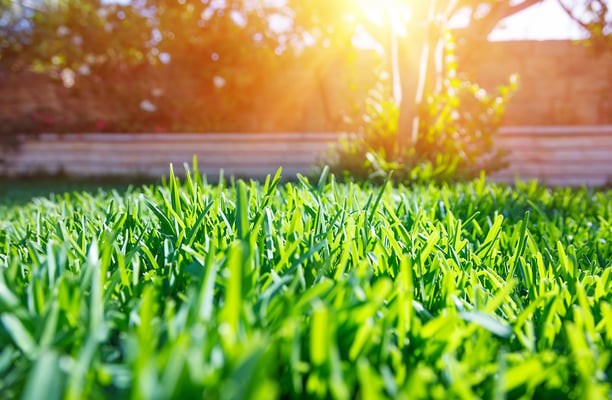 There are many spaces where turf is required, such as recreation areas for kids and animals. Landscaping architects develop water conserving designs by naturalizing large areas of the landscape and reducing turf areas. If turf must be used to satisfy client needs, the recommendation is using a species that stays lush and green with minimal watering, such as Bermuda grass.
Improving Soil
Amend soil with rich organic material when planting, some organic soil amendments con include peat moss, grass clippings, wood chips, star or manure. Soil amendments can also be found in commercial form. These products encourage water retention and allow broader root system on the plants. Enhanced soils provide better natural aeration, enhances drainage since water can pass through easily, more natural water holding capacity and prevents runoff. Landscape designers must add in their plan's specifications the suggested soil mixes, this will be helpful to landscapers once implementing the design.
Using Native Plants
Native plants and drought-tolerant species require less water and can be nourished more easily. Drought-tolerant plants can be easily found in local nurseries, and landscaping designers can consult for native species to achieve the best result.
Including Mulch in Plant Beds
Mulch provides a protective layer between the plant's roots and the air, allowing water retention. Some common types of mulch include shredded hardwood and pine needles. Besides being beneficial to plant growth and development, mulch helps prevent evaporation. Note that for hot and dry climates, mulch that retains or radiates heat should be avoided. This type of bed covering can burn plants on the hottest days, or it can create a dry microclimate in the area.
Grouping Plants
Grouping plants according to their water needs is an effective conservation strategy, since efficient watering is guaranteed. Landscaping designers may include watering specifications in their designs, to simplify the task for customers.
Rain Garden
In runoff areas, rain gardens can be used to capture and clean groundwater before infiltration. Rain gardens are dry most of the time, since they only hold water after rainfall. In these areas, designers can incorporate native plants, shrubs and flowers. This creates not only functional landscape bed, but also a pleasant appearance.
Capturing Water
Many designs include greywater or rainwater collection, for further reuse inside the house or for watering purposes. Some methods include rain barrels, cisterns or even porous paving in selected areas. These methods allows the collection of runoff water for irrigation, lowering water consumption and promoting green practices.
Responsible Irrigation
Incorporate efficient watering methods like drip irrigation, which consists of watering plants directly at the root. Spray heads are very popular but inefficient, since they promote evaporation, and water may not even reach the roots.
Covering Pools
Water evaporation is prevented by covering pools, since they can lose up to an inch of water per week due to evaporation. Clients save money by covering pools, since they can be refilled with less frequency.
Avoid Pressure Washing
Using a pressure washer for cleaning can lead to a very high water consumption. Therefore, this cleaning method should be used as little as possible. Many cleaning tasks can be completed with methods that use little or no water, such as brooming and raking.
Conclusion
Water conservation makes buildings more sustainable and environmentally friendly, while reducing the corresponding utility bills. When a pumping system is involved, water conservation is also an energy efficiency measure, since the pump workload is reduced.
The LEED certification and other green building rating systems give a high importance to how water is used. Therefore, water conservation can help property owners earn points under these rating systems.