In recent years, many fire incidents have grabbed the headlines in New Jersey. According to the NJ Firefighters Mutual Benevolent Association, local construction practices have made buildings vulnerable to fire, and legislation to change building codes is being proposed. The changes being considered include construction material requirements and fire protection measures such as automatic sprinkler systems.
In particular, buildings that use large amounts of lightweight wood burn with ease, especially if the wood is held together with adhesives instead of nails. In New Jersey there have been many cases where a fire is reported, and the building has already collapsed when firefighters arrive.
---
Get a code-compliant fire protection design for your next project.
---
Why Do NJ Construction Codes Need an Upgrade?
New Jersey lawmakers are considering code modifications that will require sturdier construction materials in large buildings. The proposed changes will require more steel, concrete and fire-resistant wood, while limiting the use of light and flammable materials.
Real estate developers are focused on completing their projects as soon as possible, since this means they can start charging rent and making profits. Materials that are cheap and easy to install are preferred, and lightweight wood is one example. To complement fire-resistant materials, the new legislation also proposes an increased use of automatic sprinkler systems in multi-family buildings.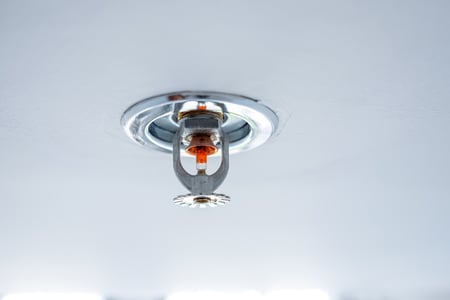 Many counties in New Jersey have already passed fire safety resolutions to enhance building code requirements. Bergen, Camden, Essex, Gloucester, Hudson and Union have already adopted increased fire protection requirements, and together they represent over 40% of the state's population.
New Jersey has seen some major fire incidents in recent years, and the following are among the most drastic examples:
The Avalon Edgewater apartment complex suffered major fire damage on January 2015. The incident destroyed 240 of the 408 dwelling units in the complex, displacing over 1,000 persons. The fire was caused by a blowtorch, and it spread without control through wood elements in areas not covered by sprinklers. There were no casualties because firefighters could rescue trapped residents on time, but the reconstruction had a cost of $75 million.

A similar apartment complex in Maplewood suffered a six-alarm fire on February 2017. Two-thirds of the building were destroyed, but fortunately it had no residents yet.
Recent Fire Incidents in New Jersey
Two fire incidents were reported in New Jersey last Sunday (Nov. 18), affecting a commercial building and a two-story house.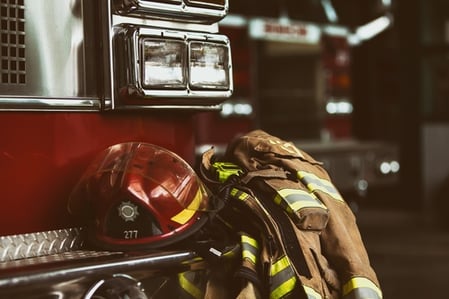 The first incident occurred during the morning in Perth Amboy, when an explosion destroyed a wall and started a fire in a Dominican restaurant called El Boy. The flames quickly spread through the basement and the first floor, trapping 12 persons in the upper floor apartments. Firefighters rescued the occupants and controlled the flames, but the building had to be demolished because it became structurally unstable. Over 100 firefighters arrived, and they needed 2 hours to control the flames.
The other incident affected a residential property in Jersey City, trapping a family in the second floor. All five family members had to escape through a window.
Importance of Fire Protection Engineering
Many fire protection requirements are not mandatory, and developers decide not to use them because due to the upfront cost. However, fire prevention saves lives and is much cheaper than repairing the damage of a fire incident. Well-designed fire protection systems also make buildings more attractive for tenants, while giving access to better insurance plans for the property.
The best recommendation for developers is getting in touch with a qualified engineering firm, to get a fire protection design that meets code requirements and NFPA standards. Also note that many fire protection requirements are mandatory, and a construction permit is not issued unless the project design meets them.