Energy storage can eliminate the main limitation of solar panels and wind turbines, which is their inability to produce power on demand. Electricity generation stops when there is no sunshine or wind, but this is not a problem when you have an energy storage system as backup. When wind and solar power are combined with battery systems or other storage technologies, a 24/7 energy supply is possible even with variable generation.
---
Get an energy storage system for your building and qualify for incentive programs.
---
New York has taken the lead in climate policy and energy incentives, and this is reflected in the wide range of incentive programs available in the state. The list of incentives includes rebates and tax benefits for energy storage systems, which improve the business case for using these technologies in buildings. Here we will provide an overview of the energy storage incentive programs and regulatory policies that are currently active in New York state.
At NY Engineers we have ample experience with the requirements and paperwork of many energy incentive programs. We can help you get funding for many types of building upgrades, including the installation of energy storage systems.
The NY State Energy Storage Target and Interconnection Standards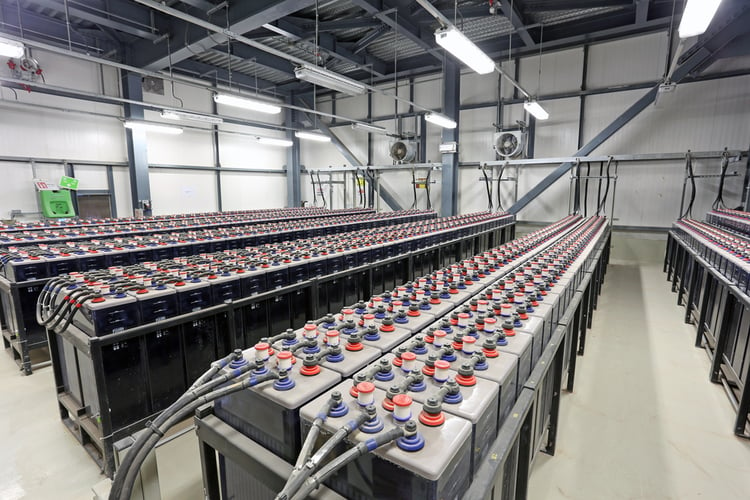 The New York Public Service Commission has established an energy storage target of 3,000 MW by 2030, with an intermediate target of 1,500 MW by 2025. In response, the NY State Energy Research and Development Authority (NYSERDA) has created incentive programs for both bulk storage and distributed storage systems.
To complement the energy storage target and allow a faster deployment of capacity, New York has simplified the interconnection requirements for energy storage systems up to 5 MW.
Insurance is not required for systems covered by these interconnection requirements.
An external disconnect switch is not required for inverter-based systems up to 25 kW of capacity.
Systems up to 50 kW are eligible for an expedited process and exempt from the application fee, and systems up to 300 kW can qualify if their inverter system is certified and tested according to UL 1741.
The standard interconnection requirements apply inside the service territories of the six investor-owned utilities in New York state: Central Hudson Gas and Electric, Consolidated Edison, New York State Electric & Gas, Niagara Mohawk, Orange and Rockland Utilities, and Rochester Gas and Electric.
Property Tax Exemption for Energy Storage Systems
In 2018, the New York State Department of Taxation and Finance introduced a property tax exemption for energy storage systems, which means you are not taxed for the corresponding increase in property value. This benefit is available for senior citizens and the following sectors: commercial, industrial, residential, agricultural, multifamily residential, and low income residential.
The property tax exemption also covers small-scale hydroelectricity, fuel cell electricity, small-scale combined heat and power (CHP), solar power, wind power, and farm waste energy. The exemption has a duration of 15 years, starting from the date when construction begins. This benefit will remain available for all eligible energy systems that start construction before 2025.
Additional Energy Storage Incentives in New York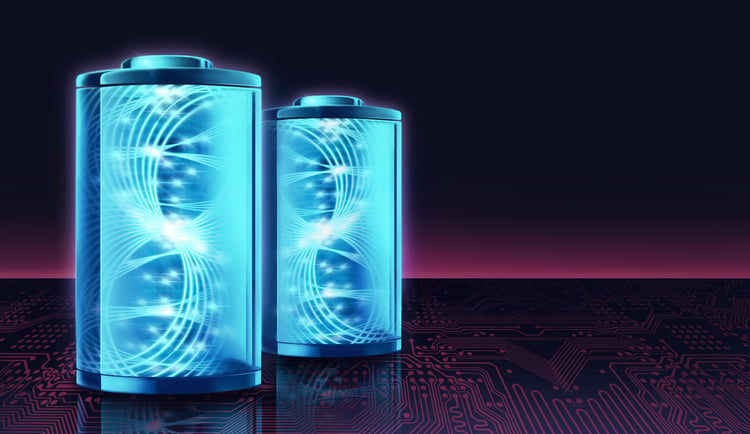 Currently, there is an energy storage rebate program from NYSERDA and a performance-based incentive from Con Edison. The NYSERDA Retail Storage Incentive originally covered several areas of the state, but funding has been depleted for most regions as of May 2022. On the other hand, the Con Edison Smart Usage Rewards program provides payments for building owners who can commit to load reduction on demand, and energy storage systems can help accomplish this.
The NYSERDA Retail Storage Incentive was launched for energy storage systems up to 5 MW of capacity, and the program was originally divided into four regions: New York City, Westchester, Long Island, and the rest of the state. As of May 2022, funding is only available for single-family homes in Long Island, at an incentive rate of $250 per kWh.
The Con Edison Smart Usage Rewards offers up to $18,000 per year, for every 100 kW of demand reduction committed. This is not an energy storage incentive strictly speaking, but battery systems can benefit indirectly thanks to their quick response. Building owners who are participating in the program can switch from the grid to energy storage at times when Con Edison requires them to cut demand.
The Con Edison demand response program is divided into a 2-hour notification program (DLRP) and a 21-hour notification program (CSRP). As you might guess, the 2-hour program offers higher rewards for load reduction, since you have less time for planning. However, this is not an issue when your building has a battery system that can respond within milliseconds.