When Governor Cuomo signed the New York State on PAUSE executive order in response to coronavirus, all construction work was considered essential and allowed to continue. However, there were increasing concerns about exposing workers, and restrictions were tightened on March 20 with Executive Order 202.6. As an enforcement measure, Mayor Bill de Blasio signed the Emergency Executive Order No. 103 on March 25.
As of April 7, 2020, only essential construction work is allowed in New York, and the penalty for noncompliance is up to $10,000. Essential construction work includes infrastructure like roads and bridges, socially beneficial projects like hospitals and affordable housing, and emergency repairs. Residential projects can continue if at least 30% of their units are below market rate, or if the project is subject to Mandatory Inclusionary Housing. This means that projects like luxury condominiums and office buildings are stopped. Nonessential projects can only continue if they have work in progress that creates risks in the unfinished state.
On March 30, the NYC Department of Buildings published Buildings Bulletin 2020-004 to provide guidance on how to suspend projects safely during the COVID-19 outbreak. The bulletin applies for both construction projects and demolition sites.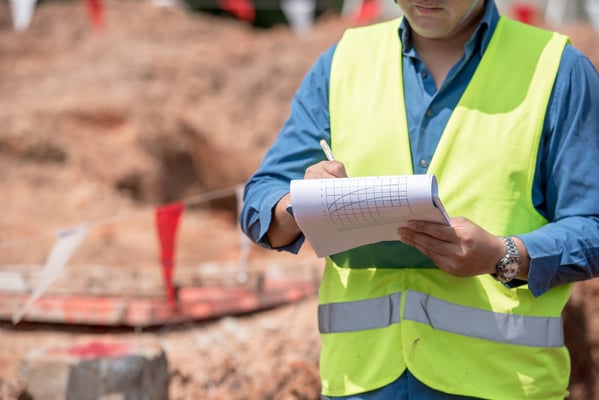 NYC DOB Requirements to Pause Construction Projects Safely
The NYC DOB makes project owners responsible for securing sites, and keeping them safe while the emergency lasts. All current work permits remain active until the end of their term, and they must be renewed as necessary while projects remain suspended. Also, the applicable fees for these permits remain unchanged during the emergency.
The NYC DOB Bulletin 2020-004 provides a list of 22 requirements to safeguard the public and to prevent property damage:
1) Conducting safety inspections at least once per week. After harsh weather like high winds or heavy rain, inspections are required on the same day and the following day.
2) Preparing dated inspection reports, and keeping them onsite for the commissioner. Additionally, an electronic weekly certification must be submitted for projects that require a site safety manager, a site safety coordinator or a construction superintendent.
3) All essential utility services must be kept operational, and protected from freezing.
4) Temporary Certificates of Occupancy must be renewed as required.
5) Keeping the site clean by removing garbage, construction waste, excess vegetation, standing water, etc.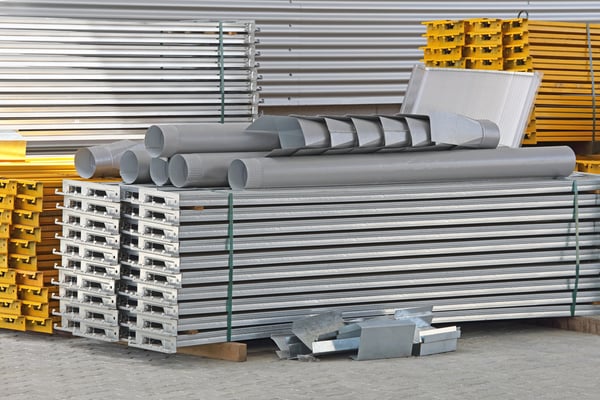 6) Providing safe storage for all construction materials.
7) Protecting the site against high winds, and adding more protections according to forecasts. Any materials and equipment that can be lifted or overturned by the wind must be removed or secured.
8) Installing proper fencing, as required by Building Code Section 3307.7.
9) Keeping public sidewalks and walkways safe, as required by Building Code Section 3303.4 and the Department of Transportation (DOT). This includes providing adequate lighting, while removing substances that interfere with circulation - ice, snow, grease, debris, etc.
10) Providing perimeter security to the extent possible, to prevent illegal dumping. Any illegal dumping must be reported to the NYC Department of Sanitation.
11) Removing all formwork and re-shores if concrete has already reached its design strength. If these must elements must remain at the site, they must be checked carefully during weekly inspections.
12) Keeping all construction signs on site, ensuring they are properly installed and secured.
13) Keeping and securing all protective measures at the construction site - guardrails, nets, sidewalk sheds, etc.
14) Keeping and securing all scaffolds. Unnecessary scaffolding can be removed.
15) Keeping all means of egress clear - temporary and permanent.
16) Keeping all exit signs and exit lighting operational - temporary and permanent.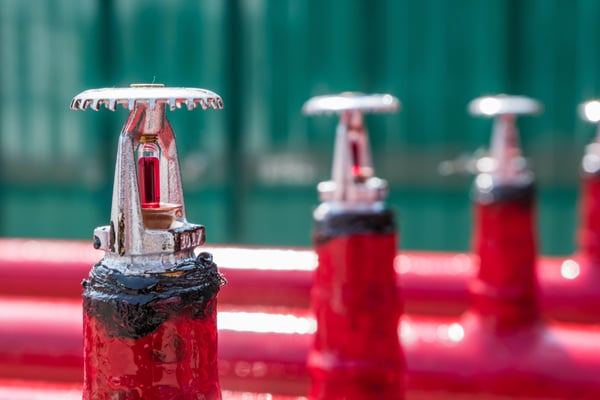 17) All fire protection systems must be kept operational, and FDNY hose connections must be clearly marked and illuminated.
18) All structures over 75 feet must have hoists and elevators for the FDNY. In general, all hoists must be kept operational and tested monthly while the emergency lasts.
19) All inactive cranes that will stay on site must be properly secured. They must be stored according to manufacturer instructions and the approved Crane Notice (CN) drawings. The project owner must also continue crane inspection and maintenance according to manufacturer specifications and all local regulations. Also, the required certificates for crane operation must be kept updated, even when the crane will not be used.
20) Storing and securing all other construction equipment on site, according to manufacturer instructions.
21) Providing security personnel 24/7 in all projects where it is required by Building Code Section 3303.3.
22) Implementing a rodent control plan, to prevent infestation while the project is paused.
Special Cases: Excavations and Existing Buildings
Additional requirements apply for all projects that are currently in the excavation and foundation phase. Any unshored earth cuts must be sloped to 45° or less to prevent erosion. If the soil is loose or sandy, the required slope is 33° or less. Excavations that are adjacent to buildings or public walkways must be filled, unless a license engineer verifies their stability and submits a geotechnical report.
For all projects in the groundwork stage, the soil must be sloped away from structures, lots and sidewalks to ensure proper drainage. All excavations and foundations must be kept dry, and pumping systems can only be suspended with proper evaluation from a licensed engineer. If any foundations or walls have been exposed by the excavations, they must be waterproofed.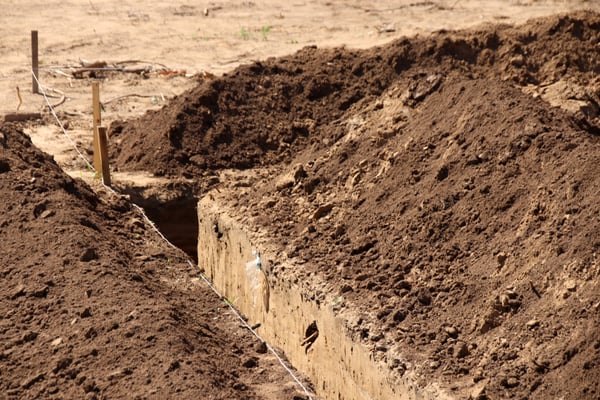 All support of excavation shoring (SOE) and underpinning must be inspected after closing the project, and regularly as part of the weekly inspections. These elements must also be inspected immediately after heavy rainfall. All emergency means of egress such as ladders and scaffold stairs must be kept in place.
Any equipment must be removed from the excavations and relocated at a distance of at least 1.5 times the excavation depth. Equipment can only remain closer if a licensed engineer has certified that the ground can withstand its weight.
The additional requirements are simpler for projects in existing buildings. In these cases, all tenant and occupant protection plans must be followed along with the 22 requirements from the NYC DOB bulletin.
Final Recommendations
Since the coronavirus outbreak is a major emergency, the Commissioner may order additional measures for projects based on their specific conditions. In critical cases where a construction becomes unsafe for the public and its surroundings, the Department of Buildings can order demolition and grading as a last resort.
The health guidelines from local authorities must be followed strictly by all personnel during inspections, maintenance activities and critical construction work that cannot stop.