About one-third of construction waste comes from packaging, and it consists mostly of plastic, cardboard, and timber. However, a large amount of packaging waste can be avoided completely. If that is not possible, consider reusing and recycling materials instead of sending them to the landfill.
Waste handling and disposal represents a significant expense in projects, and this cost increases every year. A reduction of material and packaging waste can help you not only reduce costs, but also gain environmental credentials. There are two key steps to handle packaging waste:
First, investigate ways to reduce the amount of packaging received on site from suppliers.
Then, learn to classify waste that can be reused and recycled, reducing the amount sent to landfills or incinerated.
This article will discuss the benefits of reducing waste in construction site.
---
Save materials and reduce waste with effective project management.
---
Costs of Packaging Waste
Contractors and developers tend to underestimate the cost of packaging waste. Consider all the expenses involved in waste management:
Labor costs:

Waste must be collected, placed in skips, and transported for disposal.

Waste disposal:

These costs include renting skips, waste transportation and landfill fees.

Material purchase:

A large amount of packaging can be reused on-site or returned to suppliers. By doing so, less materials are used for creating packages.

Possible revenue:

When the possibility of reusing materials on-site is limited, you can also consider selling waste for a fair price.
Limits to Reducing Packaging Waste
There is a misconception that investing effort to reduce packaging is a waste of time and money. Actually, waste management can be implemented easily at a reasonable costs. Here are some waste management measures for construction sites:
1) Waste separation will only cost more if the contract agreement with waste contractors is not discussed and negotiated properly. Note that mixed waste skips tend to be more expensive than separated waste skips.
2) A compact baler can significantly reduce the space used by waste. When large volumes of the same material are produced with a baler, it can be collected directly without relying on a waste management contractor.
3) Time and effort are required to find agreements that minimize the amount of packaging used by your suppliers. However, you will reduce waste management costs and the environmental impact of the project.
4) An effective way to minimize waste on site is by educating workers about the impacts and costs involved.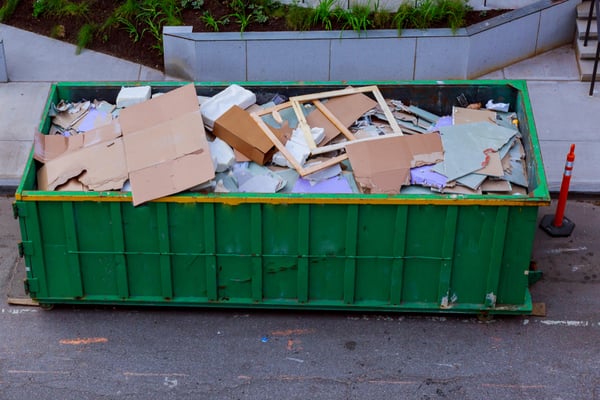 5) Appoint one of the construction workers to watch over waste management. Crane operators and dumper drivers are good candidates because they view all areas as part of their job. The job of the waste watcher is to find areas of concern and identify bad practices regarding waste management. This worker in charge of this must be committed to waste reduction, leading by example without creating tension on site.
6) Raise workforce awareness: Emphasize the importance of being observant with waste management, and place posters to serve as a constant reminder. Place clear signs on skips to identify the types of waste that should be placed in each one. Finally, provide incentives to promote good practices among workers.
7) Waste management practices will achieve the greatest effect when they are monitored constantly. Check if waste has been placed on skips, and that site workers are properly separating each type of waste. If necessary, update your training to develop better practices and increase awareness.
Benefits of Reducing Packaging Waste
There are several commercial and environmental benefits that come from reducing packaging waste.
Environmental Benefits:
Reducing the consumption of raw materials to produce new packaging.
Reducing the energy consumption of waste handling and processing.
Lowering the emission of methane and other greenhouse gases from landfills.
Reducing the amount of leachates in landfill sites.
Reducing the pollution from incineration and hazardous wastes.
Commercial Benefits:
Improved procurement: Delegating the responsibility of waste management to the main contractor is better, since a single waste management strategy is applied to all areas.
Complying with packaging waste regulations.
Project owners and contractors can boost their company image by improving their environmental performance.
If you are considering a LEED certification for a new building, waste management and recycling are mandatory during the construction phase.