One of the most essential pillars of any strong society is its blue-collar workers. Those include manual laborers who get things done with their own hands to facilitate daily life for everyone else around them. Over the years, many people have been seen shying away from labor work thinking that it may not be rewarding enough or that it might be too hard for them to handle. However, the reality is that such blue-collar opportunities can be incredibly rewarding and promising in many ways. Most importantly, it is always needed in any community so there are always great chances of proving yourself in that field. If you are interested in pursuing a career in manual labor, here are some interesting opportunities that can lead you to great success in your life.
Aircraft Mechanics
Airplanes are considered to be among the most essential forms of transportation across the world. Whether planes are used for commercial, travel, or military purposes, they remain to be a vital part of how the world is connected. This is why all types of aircraft need regular maintenance and repair work before they fly out or come back from a trip. This is to ensure they are running smoothly and that any people and goods on board get to and from any destination they please safely. The people carrying on any maintenance or repair work on the aircraft are considered blue-collar workers, as they do a large chunk of the work with their bare hands to ensure every little detail within the plane is running as smoothly as it should. It is a very promising career with a lot of room for development and learning over the course of your work in the field. It is also a career that is quite financially rewarding, seeing as aircraft and all that relates to them is quite needed in the modern market, so companies pay their employees fairly well in return.
Electrical Repairs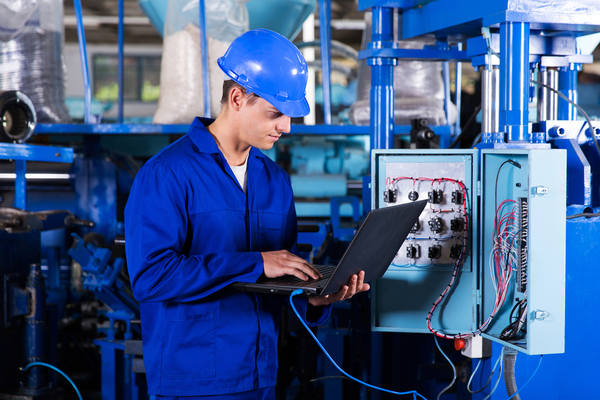 Today's modern world relies almost entirely on electrical energy. There are electrical generators in most towns and cities, and sometimes there are small generating stations built solely for large factories and companies that need a lot of power to run their equipment. These stations need professionals to operate them and to supervise the maintenance of all the equipment there, while they're also responsible for the repairs of any damages that may occur. If you become an electrician, you will be able to work in such stations and develop your skills quickly. Electricians are always needed and there are so many opportunities out there for them to learn and develop their skills. It's also a job that can be very financially rewarding.
Nuclear Power Reactor Operations
Nuclear power reactors are quite common around the world. They are built to generate electricity or to generate other forms of clean energy that can be used to fuel various machines and areas of commercial interest. As beneficial as nuclear power generators are, they can be quite dangerous to work with. It takes a special kind of skilled worker to operate such stations and it goes without saying that they need to be experienced or supervised by someone who is. This is one of the most-prestigious blue-collar careers that is also incredibly rewarding and full of potential for whoever chooses to pursue it.
Manual labor workers are the glue that holds any community together. They build cities and towns and help facilitate people's everyday lives with their skillful work and capabilities. If you are considering a career in the blue-collar field, you should rest assured that this is where you would have a lot of room to develop your skills and grow successful if you put your mind to it. Just make sure you do your research before you choose the perfect opportunity for you, and work on getting as much training as possible when you start your journey.