The franchise business model has been applied in many industries, but the term is often associated with restaurant chains. The food industry is very competitive, and a franchise offers two key advantages: replicating a proven business model, and using an established brand. However, franchises in the food industry are characterized by their stringent requirements, and you need a professional MEP design that meets their operation manuals.
MEP installations create a suitable indoor environment for humans, which means they are important in any building project. However, a restaurant franchise has requirements that leave no room for errors: food safety, suitable installations for a commercial kitchen, and correct disposal of waste products.
---
Make sure that your MEP installations are suitable for your franchise equipment.
---
This article provides some recommendations from professional MEP engineers when starting a food franchise. Many common issues in the food industry can be prevented with smart design decisions. The design stage also provides an excellent opportunity to improve aspects like energy efficiency and indoor air quality.
1) HVAC Performance Is Fundamental in a Food Franchise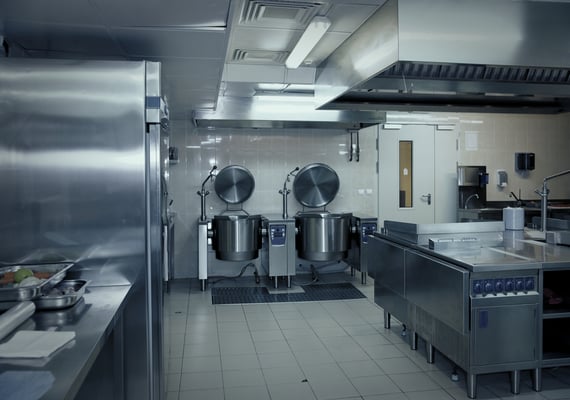 HVAC systems are necessary to keep adequate indoor conditions in all types of buildings. Their functions include removing heat in summer, providing heat in winter, and keeping a constant supply of fresh air. However, HVAC systems also have high running costs, and they represent over 50% of energy use in residential and commercial buildings.
In a food franchise, a good HVAC design has the potential to increase sales. If a restaurant is well ventilated and its temperature is comfortable, customers will want to stay more time, consuming more products. The opposite also applies: customers may not return to a restaurant if they were uncomfortable, even if they liked the food. Some HVAC issues that may affect a restaurant include air humidity, draftiness, and indoor spaces that are too cold or too warm.
In commercial kitchens, the role of HVAC systems goes beyond comfort. Air conditioners must have enough capacity to remove the heat released by kitchen equipment, and the ventilation system must be capable of removing vapors and odors. A commercial kitchen without adequate HVAC is not only uncomfortable but also dangerous, for both kitchen personnel and customers.
2) Equipment Must be Certified for Foodservice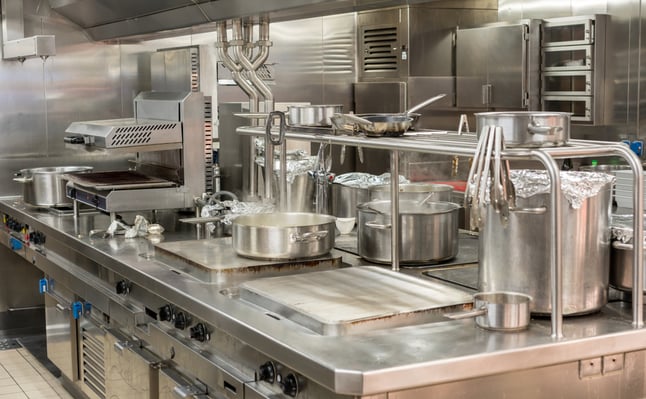 Food safety is taken very seriously by franchises, since incidents in that area can severely hurt their brand image. Food safety is achieved with a combination of design measures and operating procedures, and this includes the use of certified equipment. The National Sanitation Foundation (NSF International) is the industry authority in the US, and their label means that a product has passed rigorous laboratory tests.
NSF International has published over 80 standards, which are used around the world.
NSF International not only certifies kitchen equipment. The label is also used for lighting products, plumbing fixtures, and other components in areas where food is handled.
The NSF label has also expanded to other industries: automotive, aerospace, water systems, construction, healthcare, etc.
Generally, NSF Certified equipment is mandatory in restaurants and other food franchises. However, purchasing equipment with the label is strongly recommended even when not specified directly. To make sure that you purchase equipment that has been tested for food safety, looking for the NSF label is a simple solution. Since the label requires third-party verification in approved labs, manufacturers cannot add it on their own.
3) The Importance of Grease Traps in a Food Franchise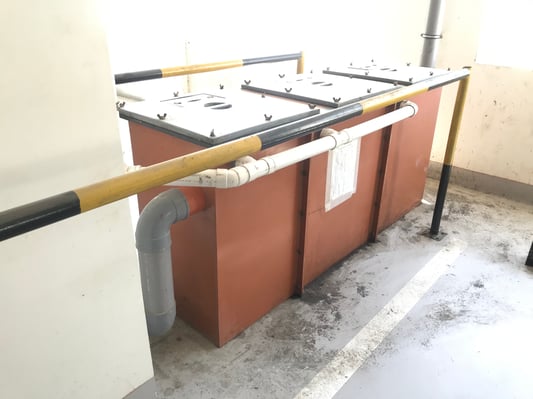 A commercial kitchen produces waste products such as oils, greases and solid food particles. These substances can solidify and block pipes if they are released into the sewage system, and this can lead to spillovers. Unblocking the affected pipes is difficult, and the contaminated water released is a major health hazard.
Grease traps are mandatory in businesses with waste products that can block sewage pipes, and this includes restaurants. In some applications you may require a grease interceptor, which can be described as a larger version of a grease trap. Before setting up a food franchise in a commercial space, you must ensure that the plumbing system has a suitable grease trap.
Conclusion
Hygiene and comfort are very important in a food industry, and a professional MEP engineering firm can help you achieve top performance in these areas. HVAC systems are important for comfort and health in any commercial space, but in restaurants they also impact sales and kitchen safety. You must also make sure that the restaurant equipment is NSF certified, and the plumbing system must have a grease interceptor of adequate capacity.