Starting a franchise gives you the benefit of replicating a proven business model, and this can increase your chance of success. However, external factors such as the local economy and government regulations also have an impact. Not all states offer the same conditions for the franchise sector, and you can greatly reduce compliance and operation costs by choosing a favorable market.
Texas and Florida have emerged as the best states to start a franchise in 2022, thanks to their pro-business environment and growing populations. Both states have also been characterized by lax COVID-19 restrictions, and their electricity prices are lower than in many other parts of the US. Opening a franchise becomes even easier when you work with a design firm who is familiarized with local codes and other requirements, such as NY Engineers.
---
Get a professional MEP design for your franchise fitout project and comply with local codes.
---
Here we will discuss the four main factors that have turned Texas and Florida into promising markets for the franchise industry. The 2022 Franchising Economic Outlook ranked Texas and Florida among the top 10 states for franchises, in 1st and 2nd place respectively. The report provides a 2022 growth forecast by state:
2,815 new franchise locations and 36,386 new jobs in Texas.
1,924 new franchise locations and 27,273 new jobs in Florida.
1) Pro-Business State Policies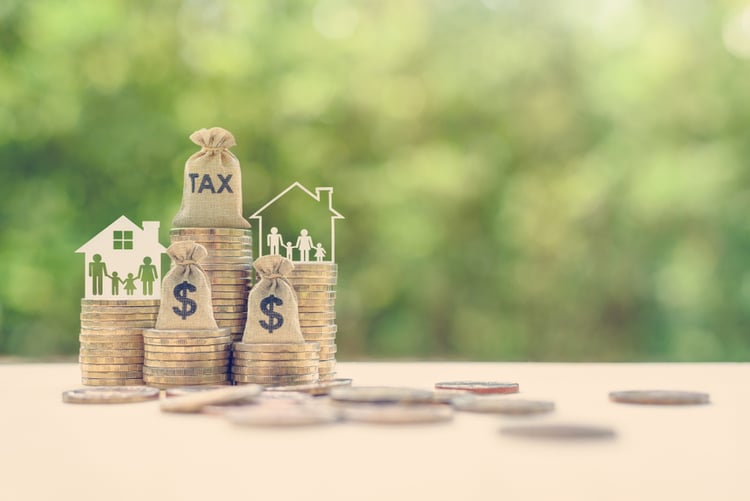 Texas and Florida both have a major benefit for entrepreneurs: no state income tax. This creates an incentive not only to start a business in these states, but also to live in them. For someone who plans to open a franchise, this means keeping a larger share of profits after covering royalties and operating costs.
Other than having a low tax burden, Texas and Florida don't have complex regulations or high permitting fees for the franchise sector. Both states are also characterized by relatively low living costs, compared with places like New York and California. Real estate costs have been rising as a result of population growth, but attractive deals for franchise owners can still be found.
2) Lax COVID-19 Restrictions
COVID-19 lockdowns had a major impact on all business sectors, and franchises in particular were severely affected due to their dependence on customer interaction. However, Texas and Florida had less stringent restrictions, and they were among the first states to allow restaurant operation during the pandemic.
In both Texas and California, companies experienced a relatively small drop in their sales during the worst months of the pandemic, according to Restaurant Dive. Local businesses also had a faster recovery, compared with those located in states that kept stringent restrictions for longer periods. Restaurants only remained closed for a few weeks in Texas in Florida, while some other states kept their restrictions for more than a year.
3) Growing Populations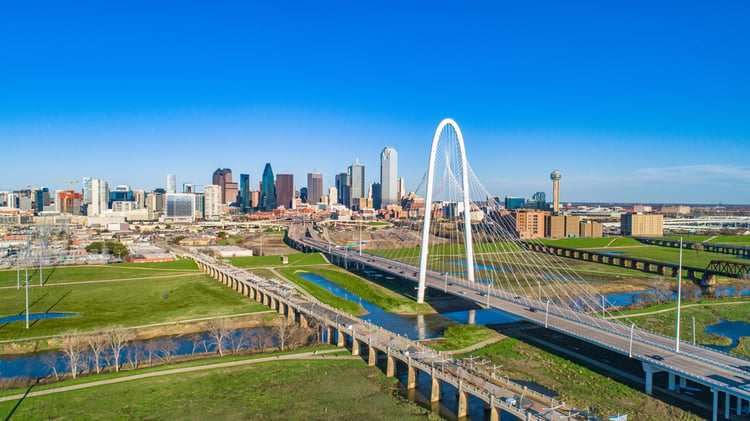 The favorable business environment in Texas and Florida not only favors franchise owners, but all sectors in general. For example, many tech companies have relocated to Texas, while many firms from the financial sector have relocated to Florida.
Populations are growing fast in both states, and this means the market for franchise owners is becoming larger each year. Texas is now approaching 30 million residents, while Florida has surpassed 21 million. There are mixed-use developments in both states, combining residential and commercial spaces, which means franchises can open within walking distance for their potential customers.
According to Restaurant Dive, Papa John's recently announced 100 new locations in Texas by 2029, and Tropical Smoothie Cafe has opened over 135 locations in Florida. Restaurants account for 51% of food expenses in Texas, and six incentive bills were passed in 2021 for the Texas Restaurant Association.
4) Affordable Electricity
Energy prices in general have been on the rise since 2021, but Texas and Florida have relatively low electric tariffs. According to the latest data from the Energy Information Administration, the US average commercial tariff was 11.92 cents/kWh in April 2022, and below-average tariffs were reported for both states:
Florida:

11.08 cents/kWh

Texas:

8.48 cents/kWh
At the time of the latest US EIA report, commercial electricity tariffs had already exceeded 17 cents/kWh in many other states. For a franchise location, this means paying 50% more for each kWh compared with Florida, and twice as much compared with Texas.