Franchise business models are vast and varied, ranging from restaurants and fast-food chains to gas stations, medical businesses, and banks. But whatever the model, franchisees must meet strict franchise requirements and business codes including compliant MEP installations.
New franchisees commonly get the help of professional MEP engineers who design franchise installations. This way, they are able to meet the precise needs of their franchise sector as well as the demanding local and state building codes.
NY Engineers specializes in MEP franchise design and has completed numerous franchise projects in many states throughout the U.S. We've chosen 5 of our top MEP franchise designs to illustrate our versatility and expertise.
But first, why choose NY Engineers for your franchise MEP engineering services?
Why Choose NY Engineers?
NY Engineers is an immensely successful and highly reputable engineering firm in the USA. We offer the franchise industry's fastest turnaround time of 2 weeks for MEP design. But as you will see from our 5 sample projects, we often complete the work in half this time, sometimes as quickly as within 3 days.
We produce MEP designs for franchise operations based on the franchise's standard guidelines. You are assured of code-compliant designs at an affordable price. All designs are compliant with local and the International Building Code (IBC).
5 of NY Engineer's Top MEP Designs for Franchise Operations
1. Wendy's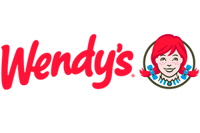 Long-running international fast food restaurant chain with 5887 locations in the U.S. alone.
We designed the MEP system for a Wendy's franchise store in just 1.5 weeks.
The HVAC system design involved sizing the roof top unit (RTU) system by performing heat-loss calculations and providing an air unit that caters for heat loss and gain. We designed the entire duct layout according to aesthetic conditions, taking various parameters into account.
We also designed the hot water systems for all the equipment needing hot water as well as the plumbing system. The electrical system design includes everything from lighting layout to provision of power to all equipment in the store. We performed a compliance check for local energy codes.
2. Citizens Bank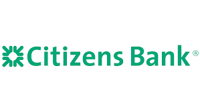 The 13th largest retail bank in the U.S. boasts a formidable franchise operation.
The design for this franchise bank incorporates the entire MEP system including a centralized HVAC system with variable valve timing (VVT) for improved zoning. To ensure a dependable 24/7 operation, we provided dedicated HVAC units for ATMs and ATM vestibules.
Our design also includes the whole plumbing system with a hot water heater to supply hot water to various fixtures. The plumbing, HVAC, and lighting and power system for the bank, is part of a Building Management System (BMS) that maximizes the functionality of the MEP system.
---
---
3. Crunch Fitness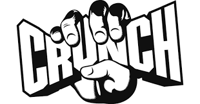 A chain of more than 300 franchised fitness clubs located in the U.S., Canada, and Australia.
The MEP design of this 40,000 sq. foot fitness center provides a large RTU system that caters to the high air conditioning load. The design has a special focus on ensuring comfortable ambient temperatures throughout the day to accommodate fitness regimes and individual workouts.
A priority for the plumbing system is the availability of hot water for a large number of showers and restrooms. Additionally, there is a lot of electrical equipment in the fitness center. So, we needed to cater to the electrical loads in the space and ensure that there isn't any interruption while people are working out.
4. Dunkin

A multinational American coffee and doughnut company founded in Massachusetts in 1950.
NY Engineers has designed MEP systems for Dunkin outlets in several states including California, Missouri, and Michigan. All systems are similar but not exactly the same.
It may not be obvious to consumers, but doughnuts and coffee demand considerable focus when it comes to MEP design. This meant we needed to focus on the HVAC system and ensure that the humidity inside these spaces is maintained so that the doughnuts remain fresh and tasty.
With a variety of different coffee machines and other equipment in the stores, we had to provide hot and filtered water for them to function. The power design and lighting focus on ensuring the interior and exterior of stores remain well-lit and both safe and easy to access.
The project design for the California outlet took only 3 days, while others took about a week each.
5. Lean Dental Design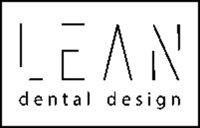 A leader in dental start-ups, this franchise helps dentists build great practices in great locations.
The MEP design for this 2,500 sq. foot space includes equipment design and sizing, as well as piping networks. The scope of the project includes the design of the electrical system and the different power requirements of the dental facility. HVAC design, load calculations, and the design for natural gas and water supply are included.
We gave special focus to a wide range of dental requirements including provision of air, vacuum, and nitrogen dioxide (NO2) lines to each of the dental chairs.
Submit your franchise design work with our virtual design services in just 3 steps, contact us.