As with any location in the United States, building in Chicago presents a unique set of challenges. While these challenges can seem overwhelming to say the least, they are in no way impossible to overcome. With the right outlook and basic understanding of the process, you can make your dream a reality in no time! We are here to help shed some light on what you need to know.
Design
The first, and arguably the most important step is create your design.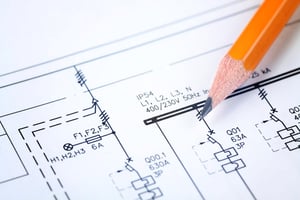 Now, creativity is ALWAYS encouraged. However, you must be sure that you are aware of the Chicago building codes. Failure to abide by the Chicago building codes can add both an enormous headache as well as thousands of dollars to your budget.
There are also numerous permits that must be obtained in order to commence with building. While this isn't necessarily the first thing you should be concerned with in the process, it is certainly something to think about while you are moving forward with your design. Different aspects of your design could potentially call for a wide range of permits.
You can go ahead and admit it: you haven't ever constructed a building before, right? The goal of your project is to construct a usable and (hopefully) aesthetically pleasing space. You can certainly hire a firm that will complete the process for you. These firms are a 'one stop shop' for completing your construction needs. They will take your through the entire process, with little intervention from outside sources. I'm not here to knock them, but there are drawbacks to this style of building process completion.
The other option is to hire a design team to create and implicate your Taj Mahal. The Chicago area has some strong options (Chicago Engineers) to choose from. Essentially, you will hire on your design team, as well as a separate general contractor. Both parties will put together extensive plans to give you the best shot at obtaining necessary permits to commence with building.
The design process is the time that your creativity and overall vision can rise to the top. However, there are three key aspects that can sink your project before it even starts. I am talking, of course, about the Mechanical, Electric, and Plumbing technical disciplines. You may have seen the curious 'MEP' acronym throughout the Chicago building code and permit fine print.
Having a design team with MEP Engineering capabilities is vital for any building process. MEP Engineers have the highest level of knowledge in all of the MEP disciplines. This is an absolute must; nothing will sink your project faster than a deficiency in any of these three areas.
Approvals at Chicago Department of Buildings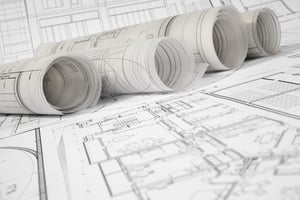 Once your design team and contractors have finished the initial design process, it is time for the most exciting part of the process. Okay, okay, maybe it isn't the most entertaining part. But it is easily the most important part. The construction of your project will require a wide scope of permits that you must obtain from the City of Chicago. You should already be familiar with these as a part of your design process.
Even with a professional design team like Chicago Engineers guiding you in the process, there is no guarantee you will be approved for all of your permits. In the rare instance that you are denied, there is still hope. You are being denied for a reason; one that will surely be communicated with you. Your design team can either adjust, or completely fix the issue, or you can go through an appeal process. Often times, the permit can be obtained if it is under a denial in which it is a circumstance that you can control.
There are alternative methods that you use in order to obtain a permit as well. You can have a hearing in front of the Committee on Standards and Tests, or you can look to an alternative Chicago Code approval. These each primarily rely on innovative and creative ways to complete assigned building step in the process. They are usually quite rare. Your design team will have some information for you if you indeed use this step. To be clear, this is rarely a needed step in the approval process. The Chicago Department of Buildings is usually easy to work with when you have a qualified design team and general contractor working for you.
Construction Bidding
Once you have your permits in order, the next step is to gather bids for construction of your building. The easiest way to attract bids from reputable contractors is to 'post a bid' to one of the numerous available government websites. There really isn't a ton of 'brain work' that needs to go in to this. The most important aspect of posting bids for your project is that you are completely aware of what you are looking for.
Is budget the driving force behind your decision? Timeline? Experience? You need to know what you are looking for. Ideally, you will find a company that fits your timeline, doesn't break your budget, and has a golden reputation of customer satisfaction. Talk with you design team before posting a bid. They will be able to give you a realistic expectation of cost and time to complete your project.
You should have someone in your project team that will help you sort through the vast array of bids that you will undoubtedly receive. It is important to remember that if it seems to good to be true, it likely is. If there is one company that is claiming to be able to finish your project a full month before everyone else, don't take that at face value. Your project manager can help you identify if this is likely accurate, or just false advertising!
A bid that can add value to your project is key. A design is just a beautiful drawing unless you get a rock star contracting company that can take it to the next level. Don't settle for good enough. Your project manager will help you choose a company that can see your dreams come to fruition, without breaking your bank!
Building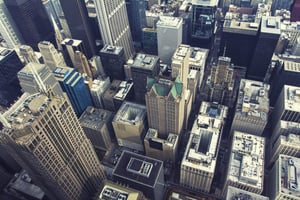 Now comes the best part, right? The fruits of your labor will finally be visible. The building process is easily the most rewarding part of the entire marathon that you have been running.
There are a detailed set of guidelines and rules that your contractor must follow during each stage of the building process. You have been careful to select a company that will take these rules seriously. There are a wide array of fines that can occur if rules are broken, and permits can even be revoked if major errors take place. Never take these lightly.
Your project manager will work to ensure that the process is going smoothly. It is important that you keep a steady line of communication with both you design manager as well as your contractor during the entire process.
When everything is finished, you will need to apply for one last major permit with the City of Chicago. You will need a Chicago Certificate of Occupancy. Not every building is required to have one. If your building is commercial, however, you will certainly need one. This process is very important. Both your contractor and your project design manager can help you get through this smoothly. If all building code has been met, you shouldn't have any problems obtaining this.
The Chicago building process can be quite complicated, especially if you aren't familiar with the basic steps. With a minimum understanding of what you will be facing, and how to best accomplish each task, the process is much less stressful. With due diligence and patience, you will make your dream a reality in no time!