Energy storage systems have promising applications in the clean power sector. They can eliminate the main limitation of wind turbines and solar panels, which is their intermittent output. When a battery array is added to a renewable energy system, the power supply can continue even when there is no generation.
The usage of energy storage systems is still limited by their high price. However, the International Renewable Energy Agency (IRENA) has estimated that costs could fall by up to 60% by 2030. Another significant challenge is supplying enough rare earths for large-scale battery production, which requires extensive mining. Also, since battery storage is an emerging technology, there are still many safety concerns regarding its use.
---
Reduce your power bills with energy efficiency and renewable generation.
---
Projects and Programs That Combine Clean Power with Batteries
The Skeleton Creek facility is an interesting project that is planned for completion in Oklahoma by the end of 2023. The installation will include 250 MW of solar power, 250 MW of wind power, and 250 MW of battery power. In addition, the battery system can store 800,000 kWh. The project is being developed by NextEra Energy Resources, and it will deliver electricity and grid services to the Western Farmers Electric Cooperative.
The wind power project will be installed first to claim the Production Tax Credit (PTC).
Since 2018 the PTC only applies for wind power, and it will no longer be available from 2020 onward. However, wind power projects that start construction in 2019 can claim it, even if they are not completed this year.
On the other hand, the solar farm and battery system will benefit from the Investment Tax Credit (ITC), which is available until the end of 2021.
Based on the developer's analysis, the Skeleton Creek hybrid project is more cost-effective than adding natural gas peaking plants. The business case is improved with the two tax credits: the PTC reduces the tax burden on wind generation for 10 years, while the ITC reduces the upfront cost of solar power and batteries. Batteries have two significant advantages over gas peaking plants: a faster response, and the capacity to absorb surplus generation from renewables.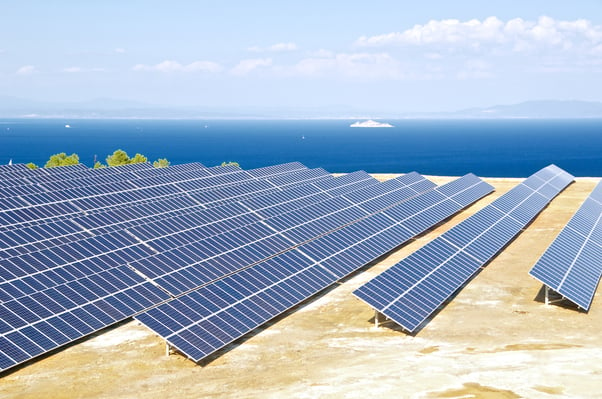 Hawaiian Electric also has ambitious plans for clean power with energy storage. The utility plans to close a 203 MW coal-fired plant and a 37.6 MW oil-fired plant by 2024. Rather than investing in new fossil fuel generation, they plan to use a mix of renewable generation, energy storage and smart grid services.
The projects under planning include 240 MW of pure storage, 200 MW of grid services like frequency regulation, and 900 MW of renewable generation with storage.
Hawaii has one of the most ambitious clean energy goals in the US, aiming for 100% renewable generation by 2045.
Islands represent an excellent market for renewable generation with energy storage. Conventional generation depends on expensive fuel deliveries, while solar panels and wind turbines take advantage of local resources. Being surrounded by the sea also brings the advantages of marine wind and less terrain features that block sunlight.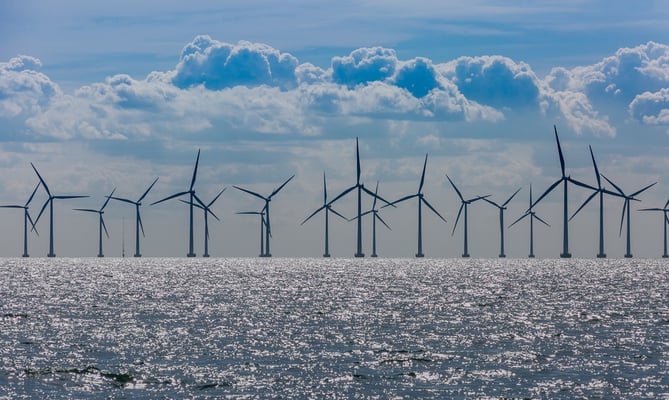 The US Northeast is emerging as a promising market for energy storage. New York and its neighboring states have solid clean energy policies, and this is a key factor that drives investment towards renewable generation and battery systems.
The Solar Massachusetts Renewable Target (SMART) provides incentives for customers with solar power systems, and the incentive is increased if energy storage is added. The program already has 130 MW of planned storage capacity.
In New Hampshire, Liberty Utilities and Eversource are developing programs to mitigate peak demand with behind-the-meter energy storage.
New Jersey is planning to install 2 gigawatts of energy storage capacity by 2030.
New York has an even more ambitious goal of 3 GW by 2030. There is also a statewide Green New Deal that aims to cut building emissions by 40% by 2030. Renewable generation and battery storage can help meet this goal.
In Vermont, Green Mountain Power rents Tesla Powerwalls to its clients for $15/month. The program has been working: customers saved over $600,000 in 2018, with only 610 units in operation.
Making Battery Systems Safer
Lithium-ion batteries are more efficient and durable than conventional lead-acid batteries. However, they have limitations like any technology. In particular, lithium-ion batteries can experience thermal runaway when they are overcharged or subject to excessive current. This should not be an issue if the battery has adequate controls, but the risk cannot be ignored. When a battery suffers thermal runaway it can reach temperatures above 400°C, easily starting a fire. As batteries reach a larger market, fire protection systems must be updated accordingly.
The National Fire Protection Association is working on the NFPA 855 Standard for the Installation of Stationary Energy Storage Systems (ESS). The main purpose of this standard is addressing the fire safety concerns around distributed energy storage systems, and the planned publication date is August 2020. Thermal runaway is one of the main topics covered, and the standard also addresses control failures, ventilation failures, and protecting battery systems from voltage surges and short circuits.
As the cost of batteries decreases and their usage is standardized, their viability will tend to improve. The large-scale use of batteries will likely start in regions with expensive electricity, since the increased savings potential compensates for the high upfront cost. If the electricity price from a hybrid solar + battery system can beat the local electricity tariff, the investment becomes viable.