Photo by Jan Kolar / VUI Designer on Unsplash
It may not be rocket science, but choosing the right toilet can prove overwhelming. There are a ton of alternatives, features, configurations, and styles for you to choose from... but how?
The more you learn, the more you notice design improvements and water-saving solutions. So, what makes for a high-performing toilet? How can you be sure you opt for the right fit, flush and efficiency?
For design, style and color, it's best to listen to your intuition and aesthetic feel. However, for all technical aspects, measurements and plumbing arrangements, take the following pieces of advice.
1) Learn about the Latest Trends in Toilet Design
New generation toilets aim to ensure that water is preserved, while technology improves living standards. Modern WCs are designed with experience and efficiency in mind.
As a starting point, consider the requirements for high-performance toilets:
First, toilets must be safe, inexpensive to operate and maintain, and capable of withstanding the test of time.
Second, they must address the importance of health, hygiene, comfort, and privacy.
Third, new toilet designs incorporate sustainable features. These include innovative materials, low-flush and clog-free mechanisms.
Finally, new designs consider the rising importance of connectivity, and they enable smart concepts. Some examples are smart lighting and self-cleaning.
Yet, don't expect revolutionary design changes. Some features to consider before you buy a toilet are the following:
Larger trap-ways to keep the drain in your home running smoothly and odor-free
Hands-free flushing
Different bowl shapes
Dual-flush technology
Preferable seat height
Antimicrobial glaze to prevent bacteria and germs
…and the list goes on.
2) Don't Skimp on Quality to Save Money
Don't expect a miracle from a cheap toilet.
You may find that cheap units are made from low-quality materials, and everything from flush mechanisms to parts compromise on quality. In most cases, they may serve your needs for some time but without much longevity in mind.
According to Fantastic Plumbers, it's worth going for high-quality, durable porcelain bowls or Sanigloss finish. They add a nice glaze, smoothness and the highest odor protection, while keeping the inside of your toilet clean with fewer flushes.
3) Reduce Your Water Footprint with a Water-Saving Toilet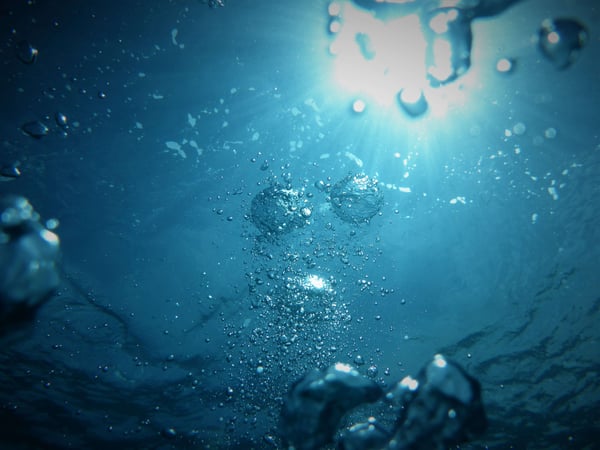 Photo by Jong Marshes on Unsplash
Water-saving plumbing fixtures help protect the environment while cutting your utility costs, and low-flush toilets are a great example. Being a sustainable choice, they use a minimal amount of water.
Nowadays, you can choose from a variety of low-flow toilet models, ranging from traditional to luxurious. They all have special requirements for the tank and siphon, so solids and liquids run with less water. The only disadvantage here is the risk of clogging the drain. Yet, you can avoid it by not shoving things that don't belong in the toilet.
The most valuable benefit of low-flush toilets is saving water. While the average flush in an old home is around 3.6 gallons, you can expect significantly lower water usage with high-efficiency toilets (up to 1.3 gpf). The savings from a single flush may seem small, but they add up in the long term.
The math is simple:
| | | | |
| --- | --- | --- | --- |
| Toilet type | Toilet water consumption (gpf) | Average flushes per day and person | Estimated toilet water consumption per year |
| Old toilet | 3.5 | 5 | 6,388 |
| High-efficiency low-flow toilet | 1.3 | 5 | 2,373 |
| Water savings | 2.2 | - | 4,015 |
4) Compare Toilet Efficiency Ratings
If water saving is a top priority for you, look for the WaterSense label and compare the flush ratings for the different types of toilets. Spare a few minutes and check the independent schemes weighing the effectiveness of waste flushing, such as MaP scores, 1 to 10 flush performance points, etc. The higher the ratings are, the better the performance.
5) Gravity-feed Vs Pressure-assisted Toilet?
Flushing mechanisms will vary depending on budget, noise tolerance, and efficiency. The system used in 90% of residential properties is gravity feed flushing.
While gravity-flush toilets have a simple design and workflow, pressure-assisted models are a newer and more sophisticated tech that achieves substantial water savings. Here, flushing combines water and pressurized air, pushing waste through the piping.
Undoubtedly, every system has its strengths and weaknesses. To make your choice easier, here is a brief comparison between gravity-flow and pressure-assisted models:
GRAVITY FEED TOILETS

Pros

Cons

Efficient for regular domestic use.
Affordable price and cheaper replacement parts.
Easier and less expensive to repair.
Less noise when flushing, quick and quiet refilling.
Most DIY enthusiasts can handle some minor plumbing problems.

Need for multiple flushes in case of low water pressure.
Not the most suitable and compact choice for small bathrooms.
Not an economical option for large families, guest houses, commercial properties with one or two bathrooms.

PRESSURE-ASSISTED TOILETS

Pros

Cons

Smaller dimensions.
Significant water savings.
Pushing waste down the drain with less water.
The sweating tank is no longer an issue.
Can transport more waste down the drain.
Ideal choice for new buildings and commercial properties.

Loud noise during a flush.
Air pressure tanks are expensive to repair in case of malfunctioning.
More expensive than gravity feed toilets.
Repair of flushing parts is labor-intensive.
The forceful air pressure can cause plumbing issues for old pipework and shorten their lifespan.
6) Find Out the Best Comfort Toilet for Your Specific Needs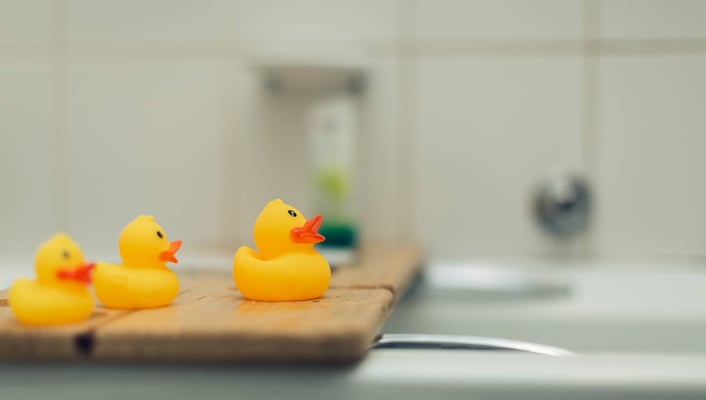 Photo by Mpho Mojapelo on Unsplash
The right height of the toilet bowl will prevent leg pain, knee pressure, or discomfort. So before you buy, consider the most comfortable pose of your back and knees. Remember to take into account that the seat ring will add up to 1 inch to the height.
The standard height of the universal toilets is around 15 inches. While it's a comfortable height for children, adults need a taller toilet to support their backs and knees. Toilets which are 2-3 inches higher than the "normal height toilets" are known as "comfort height toilets". The latter meets the standards of the Americans with Disabilities Act (ADA), so they are also convenient for people with a disability, wheelchair-bound users or those with chronic pain conditions like arthritis.
7) Opt for a Dual Flush Toilet to Save Water, Gallon by Gallon
The first step to contributing to a highly efficient plumbing system is to select fixtures with reduced water usage. If you are planning a bathroom renovation, the dual flush toilet is the best choice to reduce water waste. What makes it special is the interactive water-saving design. It incorporates half-flush (>1 gpf) and a more powerful full-flush (1.6 gpf) for disposing of liquid and solid waste more efficiently.
When shopping, we recommend looking at what product labels say on water waste. At the end of the year, you can achieve real savings - up to 20,000 gallons of water.
8) Round or Elongated Toilet Bowl?
When you face the dilemma "elongated vs round toilet", make sure your bathroom is large enough to fit the model you want. The general rule of thumb is: the smaller the bathroom, the more compact the toilet.
Here are the benefits to both models:
Opt for the round-front bowls for urban properties with tiny bathrooms. This model is around 2 inches shorter than those elongated and thus allows the free movement around the toilet as well as more comfort.
Select the elongated shape when your bathroom is spacious enough to fit a longer bowl. Also, the longer the shape the easier you clean and use.
9) Measure Present Configuration and Plumbing
Besides emergencies, it's always better to undertake a toilet replacement when you start a remodeling project or plumbing upgrades. This is because toilets come in different sizes and configurations. That's why, before you pick up the right toilet, you need to make several measurements:
Check the distance between the flange bolts and the wall behind your toilet (a.k.a rough-in). The regular rough-in dimension is 12 inches, but it can be more or less depending on how much space you have. When you select your new toilet, make sure it fits your plan.
Beware of the different toilet tanks. Most modern models have small tanks. A problem may arise when you replace an older toilet that had a smaller tank. When changing you might uncover stained, faded, and colorless tiles that have long lost their gloss.
Measure your old toilet footprint. If you don't want to make time-consuming renovations, opt for a toilet with the same or larger base. Otherwise, you might find that the tiles under the older toilet are worn, faded, or covered with mold.
Check the current waste outlet specification. Toilets have built-in bends in the toilet pipe where the waste leaves the toilet, also known as a trap (trap-way). P-traps are designed to send waste through the wall, while S-trap pipes run through the floor. Before you choose a specific model, know that the change of the trap-way will not only need the help of a plumber, but also a building permit.
10) The Smart Toilet: Two Sides of the Same Coin
Futuristic, customizable and environmentally sustainable… these are some of the main benefits of smart toilets. With a tap on your phone, hand wave or your voice, you can activate the smart flushing sensors and use the right amount of water to remove the waste. You don't need to have an engineering resume to fix your average unit but when you select luxurious, high-end or custom-made to buy, repair or replace will cost you more.
The Key Takeaway
If you are planning a toilet replacement or upgrade, the expert advice of a qualified plumbing engineer is highly recommended. Consider the above tips to buy an adaptable toilet that supports your wellbeing, delivers maximum comfort, and fits the existing plumbing installation. For best results, think which components matter the most and which needs are the most important motivator for purchase.
Do you find the above tips useful? You can leave your comment below!