The year 2020 has been harsh for the global economy in general, and this includes the US construction sector.
However, there is some good news: in response to the coronavirus outbreak, contractors and design firms are adapting their way of doing business, while deploying technology in creative ways. These transformations can bring a permanent improvement in productivity and project site safety.
In terms of investment, construction starts dropped by 14% between the first half of 2019 and the first half of 2020. According to Dodge Data and Analytics, the reported value of projects that started between January and June 2019 was $406.6 billion, being reduced to $351.2 billion for the same period in 2020. The drop was -5% for residential construction, -22% for nonresidential construction, and -14% for other projects (non buildings). However, highway and bridge projects were up by 8%, since the coronavirus lockdowns have provided more time for such projects.
---
Manage your project with the latest technology, cut costs and improve safety.
---
Among large US cities, the New York metropolitan area had the most activity between January and June 2020. Construction starts in the multifamily and commercial sectors had a value of over $11.5 billion, which is significant in spite of a -24% drop with respect to 2019. The Washington DC metropolitan area was a distant second place, with over $4.2 billion in construction starts. Places 3 to 5 were occupied by Dallas-Fort Worth ($3.8 billion), Los Angeles ($3.3 billion), and Chicago ($3 billion).
Overall construction activity shows an improvement between May and June 2020, with a reported increase of 6%. When this figure is broken down by sector, only residential construction is down by -6%. On the other hand, non-residential and non-building projects are up by 6% and 27%, respectively. April has been the least active month for construction in 2020, but there has been a steady recovery - many large projects resumed construction in May, and projects of all sizes started or resumed construction in June.
Construction Outlook for the Next Two Years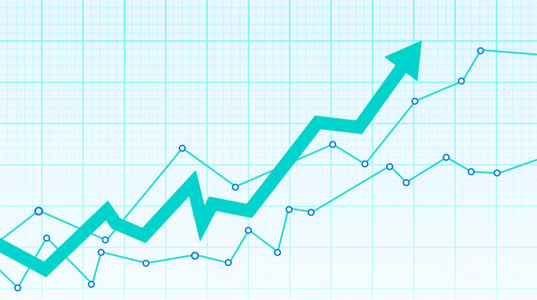 In spite of the economic impact caused by COVID-19, many civil contractors are optimistic about the near future. According to The Civil Quarterly, a report developed in collaboration by several contech firms, most contractors expect to have new business opportunities:
56% of the civil contractors surveyed expect new projects during the next 12 months.
63% of civil contractors expect new business opportunities for the next 24 months.
52% of contractors have a project backlog of 6 months or less, 25% have a backlog of 7 to 12 months, and 23% have a backlog of over 12 months.
Profit margins are a key area of concern, since 38% of contractors expect less profit for the next year, while only 29% expect more. Solutions that optimize costs while keeping workers safe from COVID-19 could be in high demand, and this includes "contech" or construction technology.
An interesting finding is that 60% of contractors have difficulties finding skilled workers, and 53% believe that labor costs will increase in the next six months. In fact, 43% have doubts about meeting their project budgets with more expensive labor. Only 34% of US contractors have resorted to layoffs, furloughs or salary reductions during the COVID-19 pandemic.
Facing COVID-19 in the Construction Sector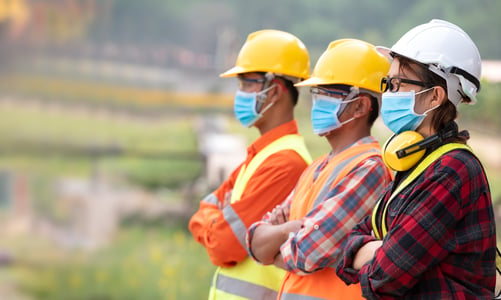 When asked about their top concerns during the coronavirus emergency, 75% of contractors mentioned worker safety and health. The list of top concerns also includes fewer projects (48%), labor shortage (33%), material and product availability (28%), and legal or financial liability (23%). However, worker safety is the top concern by far.
Wearable tech and supervision drones are promising in construction sites, since they allow social distancing to be used more effectively. In the case of management and engineering staff, working from home is also an effective solution. 92% of contractors have changed their work procedures, and technology can help them remain efficient even with the new safety measures. Many construction firms are also asking for contract language modifications in new projects, to ensure they are not liable in case of future pandemics.
In general, the construction sector suffered a major impact during the first half of 2020, but there has been a slow recovery in May and June. Many contractors are optimistic about the next 12-24 months, although there are concerns regarding profit margins, skilled labor availability, and keeping their staff healthy.