On July 28, the Energy Information Administration published new data about electricity generation in the US. Renewable energy surpassed coal and nuclear power in 2020, becoming the 2nd largest electricity source after natural gas. The US generated 4,009 billion kWh in 2020, and renewable sources accounted for 834 billion kWh - 21% of the total.
The recent growth of renewable generation can be attributed to solar panels and wind turbines, which represent 81% of the total capacity added in 2020:
Solar generation from systems over 1,000 kW increased by 26% - this includes utility-scale solar power.
Small-scale solar generation increased by 19% - this includes rooftop solar power in homes.
Wind generation increased by 14%.
On the other hand, coal generation has been decreasing rapidly for more than a decade. Coal power reached its peak in 2007, when the US generated 2,016 billion kWh from this fossil fuel. However, coal only provided 774 billion kWh in 2020 - a 61% drop with respect to the peak value 13 years before.
---
Save on power bills and reduce your building emissions with renewable energy.
---
Natural gas provided 1,617 billion kWh during 2020, which is 40% of total generation. Natural gas is the most widely used fossil fuel in the power sector, but its CO2 emissions are up to 60% lower than those of coal.
US Renewable Generation in 2020: Latest EIA Data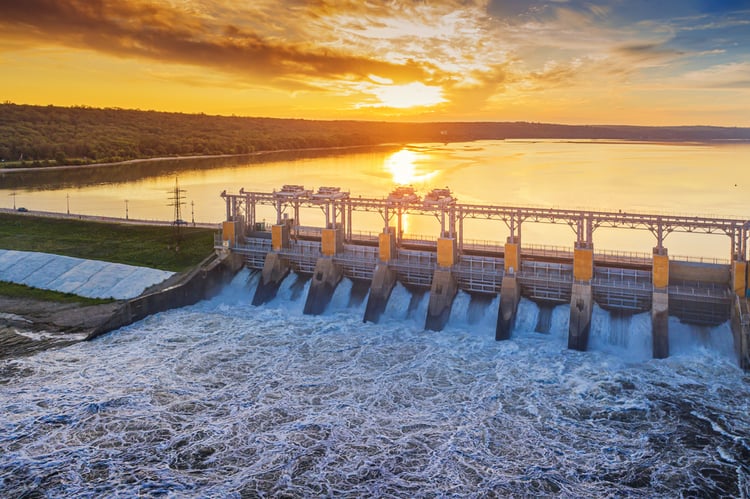 Hydroelectricity was the main renewable source in the US power sector for decades, but it was surpassed by wind power in 2019. As of 2020, the top three renewable sources in the US were:
Wind power = 337.5 billion kWh
Hydroelectricity = 291.1 billion kWh
Solar power = 90.9 billion kWh
Together, these three sources represented 86% of renewable generation (834 billion kWh), and 18% of total generation (4,009 billion kWh).
In particular, Solar and wind power can be expected to continue growing at a rapid pace. Solar power surpassed 100 GW early in 2021, and the Solar Energy Industries Association has forecast an installed capacity of 250 GW by 2026. Onshore wind power reached the 100 GW mark in 2019 according to the US EIA, and Texas has been the leading state with 25% of total capacity. There are also many offshore wind projects being planned and designed, and the Biden Administration has a goal of deploying 30 GW by 2030.
How Renewable Generation Decreases Building Emissions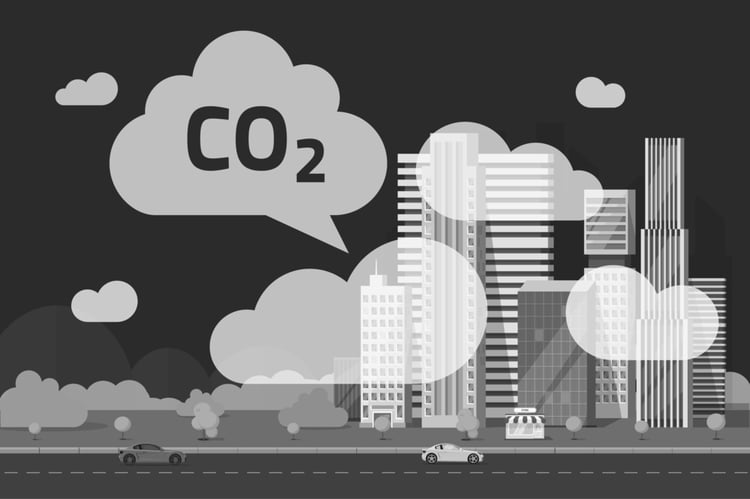 Buildings represent 40% of total US emissions, and 66% of NYC emissions according to the Urban Green Council. A large part of these emissions are generated locally when buildings use fossil fuels like natural gas or diesel, but electricity consumption from the grid also has an environmental footprint.
Consider that 40% of US electricity is produced from natural gas, and 19% is produced from coal.
Renewable generation has been growing fast in recent years, but fossil fuel generation is still three times larger.
Building owners have many options to reduce their emissions directly. These include equipment upgrades, building retrofits, conversion to cleaner fuels, and onsite renewable generation. However, emissions are also reduced when power grids increase their percentage of clean energy sources, while reducing fossil fuel combustion.
Emissions from coal power plants can exceed 1,000 g of CO2 per kilowatt-hour, but this can be decreased by switching to renewable sources or natural gas. For example, Local Law 97 considers 0.000288962 tCO2-e per kWh for electricity consumption in buildings, which is around 289 gCO2-e per kWh.
Main Challenges for Solar and Wind Power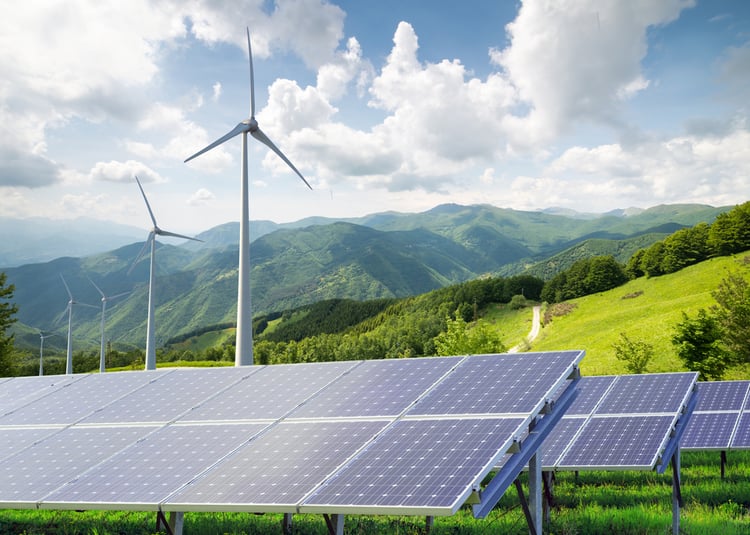 Solar and wind power are growing fast in the US, but their main challenge is reliability. You can control the amount of coal or natural gas being used in a conventional power plant, but not sunlight and wind.
Solar panels and wind turbines have a variable energy output, and they depend on

energy storage

to deliver power on demand.
Their generation costs are now lower than those of fossil fuels, but energy storage systems are still expensive. This means renewables can compete with the cost of fossil fuels, but not with their reliability.
Many power grids still rely on natural gas as their main electricity source, since their production can be increased rapidly according to consumption. Hydroelectricity also offers this flexibility, but not all states have adequate conditions to use it in large amounts. There is also a major environmental impact: hydroelectric turbines don't produce emissions while operating, but they depend on reservoirs that block rivers while flooding ecosystems.