On June 7, the US Energy Information Administration (EIA) published their most recent Short-Term Energy Outlook. The energy sector has been heavily affected by inflation, with a 12-month Consumer Price Index increase of 34.6% as of May 2022. This is four times higher than the overall inflation rate of 8.6%. The EIA forecasts that energy prices will remain high in 2022, but slightly lower prices can be expected by the end of the year or early 2023.
---
Reduce your power and gas bills with an energy retrofit and a commercial solar array.
---
Here we will review the EIA price projections for key energy products: gasoline, diesel, natural gas, and electricity. Keep in mind that energy prices are influenced by geopolitical factors and key policy decisions by major oil and gas producers, and this means that forecasts are subject to uncertainty. However, they provide a general idea of what to expect.
Regardless of how energy prices behave in the near future, building owners can become less dependent on them by investing in energy efficiency measures and onsite renewable generation. Building owners can also install DC fast charging stations, to help occupants who are interested in switching to electric vehicles.
US EIA Forecast: Grid Electricity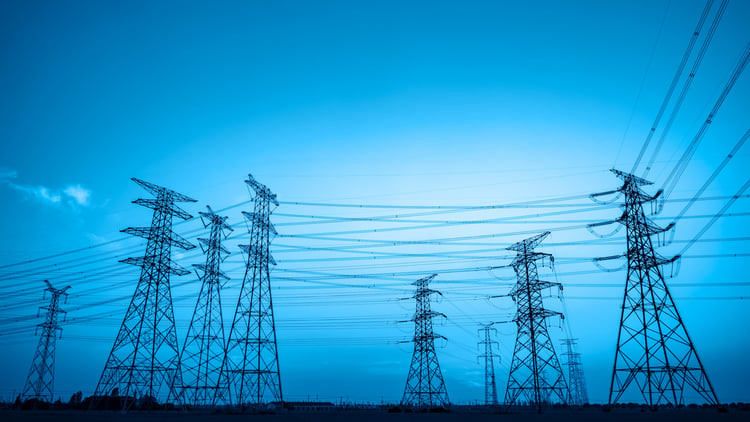 As of June 2022, the US EIA reported an average electricity price of 14.47 cents/kWh for residential consumers, 11.77 cents/kWh for commercial consumers, and 7.50 cents/kWh for industrial consumers. Just keep in mind that these are nationwide average values, and electricity prices vary widely by region. For example, California and most New England states have average residential prices over 20 cents/kWh, while many central states have much lower prices close to 10 cents/kWh.
According to the EIA Short-Term Energy Outlook, electricity prices can be expected to remain close to their current level between June and August 2022:
Residential:

14.6 cents/kWh

Commercial:

12.0 cents/kWh

Industrial:

7.7 cents/kWh
In great part, high electricity prices result from high natural gas prices; consider that natural gas generates nearly 40% of the electricity consumed in the US. Gas prices for electricity generators can be expected to increase by 59% during 2022, according to the EIA.
Although fossil fuels still dominate the US grid, renewable generation capacity is rapidly increasing, and solar power now represents 50% of new projects. The EIA has forecast that solar capacity will grow by 20 GW in 2022 and 22 GW in 2023, while wind capacity will grow by 11 GW in 2022 and 5 GW in 2023.
US EIA Forecast: Natural Gas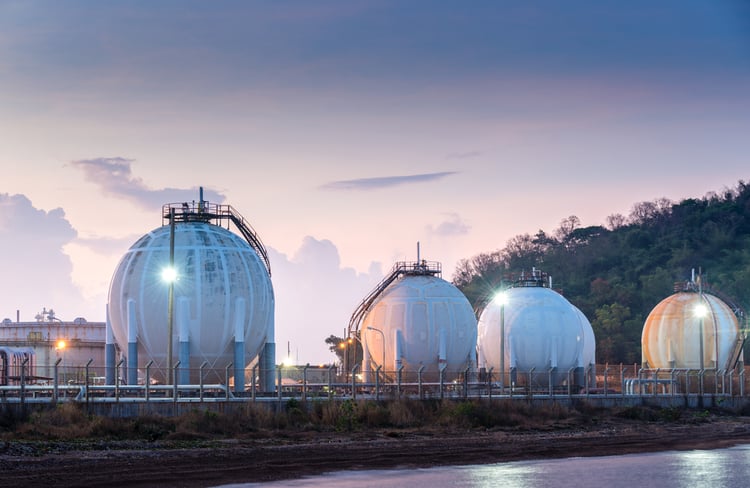 Natural gas prices can be expected to remain high through the end of the year. The EIA is forecasting an average spot price of $8.69 per million BTU for Q3 2022, which represents an increase from the May price of $8.13 per million BTU. High gas prices have been attributed to three main factors:
Natural gas inventories are 15% below the five-year average.
The US currently has a high demand for exported LNG (liquefied natural gas), mostly from Europe. LNG exports will average 11.9 billion cubic feet per day in 2022, according to the EIA.
US power plants also have a high demand for natural gas, since there are limited opportunities to switch to coal.
Fortunately, natural gas production is currently on the rise, and prices can be expected to drop as supply catches up with demand. According to the US EIA, spot prices will decrease to around $4.74 per million BTU in 2023.
US EIA Forecast: Gasoline and Diesel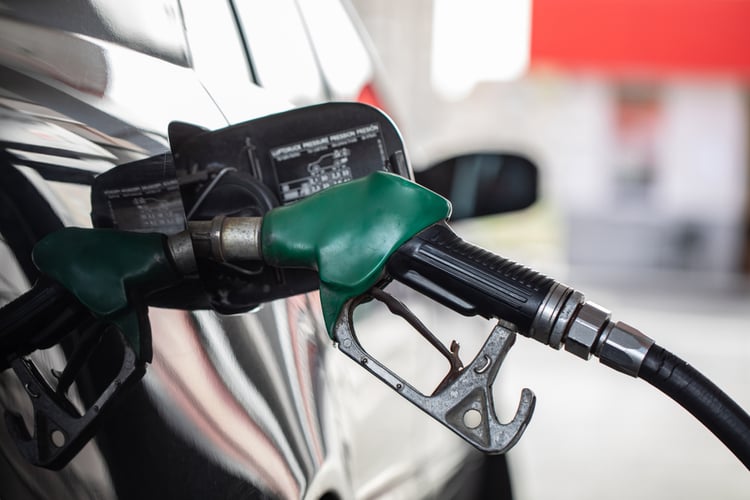 Just like electricity prices are being influenced by natural gas, gasoline and diesel prices have followed crude oil prices. Currently, crude oil accounts for 60% of the price of a gasoline gallon, and 49% of the price of a diesel gallon. The Brent crude oil spot price averaged $113 per barrel in May, and the EIA has forecast an average price of $108 per barrel for the second half of 2022. In 2023, prices will decrease to $97 per barrel.
Gasoline had an average price of $4.44 per gallon in May, while diesel had an average price of $5.57 per gallon. The EIA is forecasting slightly lower prices for Q3 2022: $4.27/gallon for gasoline, and $4.78/gallon for diesel.
Electric vehicles charged by onsite renewable energy provide a transportation option that is completely independent from gas stations. Building owners can encourage their use by installing EV chargers, and the Biden Administration has announced $7.5 billion to develop charging infrastructure in the US.