The coronavirus pandemic has driven many businesses to use teleworking, also known as working from home (WFH). For companies who were skeptical about the concept, remote work now provides a way to stay operational during lockdowns. Major changes in how we do business can be expected in all industrial sectors, including construction.
Which Types of Buildings Will Have High Demand?
Building projects have been suspended throughout the US, and many state governments are only allowing essential construction works. The definition of an essential project varies by location, but it normally includes affordable housing, public infrastructure and healthcare facilities. After the coronavirus outbreak, the demand for new projects can be expected to change:
Investment in hotels and other tourist facilities will most likely decrease, since tourism is among the most affected industries. Since companies are switching from in-person meetings to teleconferencing, business hotels will also be affected.
However, the demand for some types of buildings will be higher. According to Construction Dive, many companies will increase their inventory levels to make supply chains more reliable. This will create demand for more warehouse space, and construction analysts have estimated that a 5% increase in US inventories would require between 500 and 700 million square feet.
Many companies could follow the strategy of increasing their local production capacity, which will create demand for manufacturing facilities. Currently, the high demand for medical supplies and equipment will also drive an expansion of local production capacity.
Construction projects that are considered essential will likely have the same demand after the coronavirus outbreak. For example, the population is always growing, and demand for affordable housing tends to stay high. This is especially true in places like New York City, where apartments at market rate are unaffordable for many people.
---
Effective construction management can keep your building project on track after an emergency.
---
How Contractors Can Manage Procurement After Coronavirus
Global supply chains have been disrupted by coronavirus, and they will not return to normal right away when lockdowns are lifted. In the construction industry, projects will be slowed down if they depend on materials that are not available locally.
General contractors who are still planning their purchases should contact local providers, and verify that all the materials needed are available. This way, contractors can resume construction faster when business activity returns to normal. Subcontractors can also be instructed to use local providers whenever possible, making sure that the project is not delayed because key materials are missing.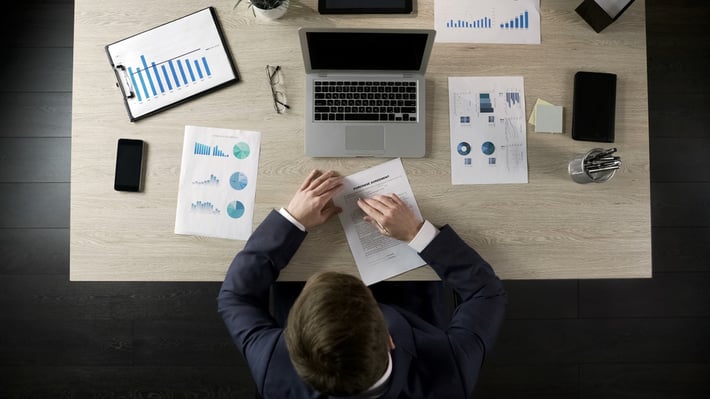 Managing lead times effectively is also an important aspect of project planning. Even when materials, equipment and components are purchased locally, suppliers may require a minimum time for delivery. To coordinate lead times for key inputs, suppliers can be contacted in advance, even before the lockdows are lifted.
The COVID-19 outbreak has disrupted project schedules around the world. In some places, there will be pressure to complete a large number of projects ASAP, and there may be a shortage of skilled labor.
Developers and contractors can review project documents during the lockdown, while staying in contact with subcontractors. The slowdown in construction provides a great change to optimize projects with BIM coordination.
Consider that skilled labor costs may increase due to high demand: Developers with urgency to finish their projects may offer higher payments, combined with rewards for early completion.
Avoiding Paperwork When Resuming Construction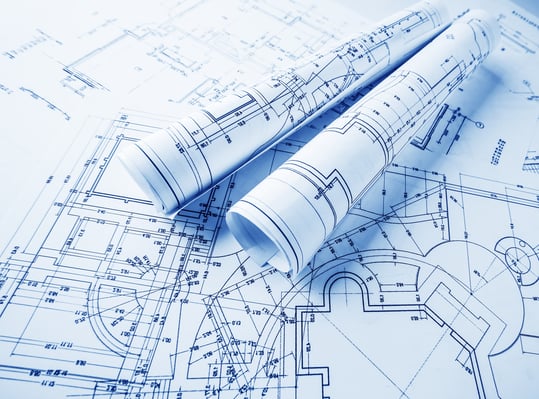 After the COVID-19 emergency, real estate developers and general contractors can also expect long waiting times for all types of paperwork. This includes design approvals with the local building department, and loan applications with financial institutions. However, most of this paperwork can be completed remotely with modern information technologies, and there is no need to wait for lockdowns to end.
The entire pre-construction stage of projects can be completed remotely, from planning and preliminary design, to getting the work permit from the local building department. Developers can also use the lockdown to review important documents like requests for proposals (RFP) and contracts. Due to the outbreak, it may be necessary to change aspects like specifications, budgets and deadlines.
Construction loans could be in high demand after the coronavirus emergency, since the federal funds rate was reduced to 0%. While this rate is not directly available for borrowers, it reduces interest rates throughout the US financial system. For example, the prime rate has been reduced to 3.25% as of April 2020. Companies who are planning expansions can take advantage of low interest rates, especially if they need more space for warehousing or local manufacturing.