Remote collaboration and e-commerce have brought major changes in how companies operate, and this trend was accelerated in 2020 due to the COVID-19 pandemic. As a result, the demand for some building types has decreased, and many properties are now vacant. However, this also represents an opportunity, since buildings can be repurposed into property types that are now in high demand.
Repurposing a building makes sense when it can be converted into a more lucrative occupancy. For example, a vacant shopping center can offer warehousing services in commercial spaces that were previously used for retail, or a hotel suffering from low demand can be converted into an apartment building.
---
Are you planning to repurpose your building? Get a professional MEP design.
---
The need for affordable housing is always growing, especially in large cities like New York. At the same time, the widespread adoption of e-commerce is also creating more demand for warehousing services. As companies expand their digital presence, they also need data centers to host their platforms, data and apps. The demand for healthcare buildings has also increased, since COVID-19 has overwhelmed the existing capacity.
Repurposing a Building for the Current Needs or Companies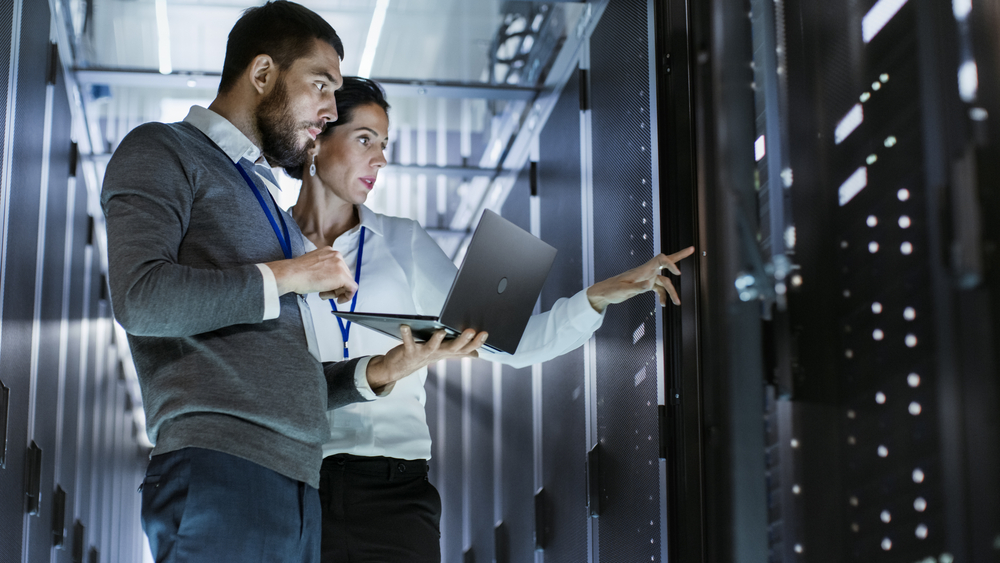 In 2020, many companies reduced their physical presence in stores, but at the same time they expanded online. Some companies deployed an e-commerce platform for the first time, while others increased the capacity and features of existing platforms. This trend has reduced the demand for retail spaces, but the need for warehousing and data center services is on the rise.
Converting shopping malls into warehouses and data centers can be a viable strategy for commercial real estate companies, especially if they are suffering from low occupancy. However, owners must be aware that each repurposing project has different needs:
Repurposing vacant stores into warehouses is relatively simple, since the same spaces used by product shelves can now have storage racks.
Cold storage brings an additional challenge, since vacant spaces need an adequate refrigeration system, with a corresponding upgrade for the electrical installations. Some customers may have their own refrigeration equipment and insulated panels, requiring only an electrical installation upgrade from the landlord.
Data centers also have special needs with respect to electrical installations, air conditioning, ventilation, and backup power. However, spaces that previously contained product shelves can be used for computer servers.
Shopping malls have commercial spaces of different sizes, and this is useful to meet the warehousing and data center needs of various customers. Energy efficiency measures provide added value, especially in the data center business.
Repurposing a commercial building can be profitable when the new occupancy type has a higher demand than the existing one. If the new commercial spaces have similar needs in terms of layout and MEP installations, the repurposing project becomes less expensive. On the other hand, repurposing into a very different occupancy is more expensive.
Large offices with an open layout also have suitable conditions to become warehouses or data centers. Smaller private offices with independent MEP systems can also be converted into apartments with relative ease.
Repurposing a Building for Housing Needs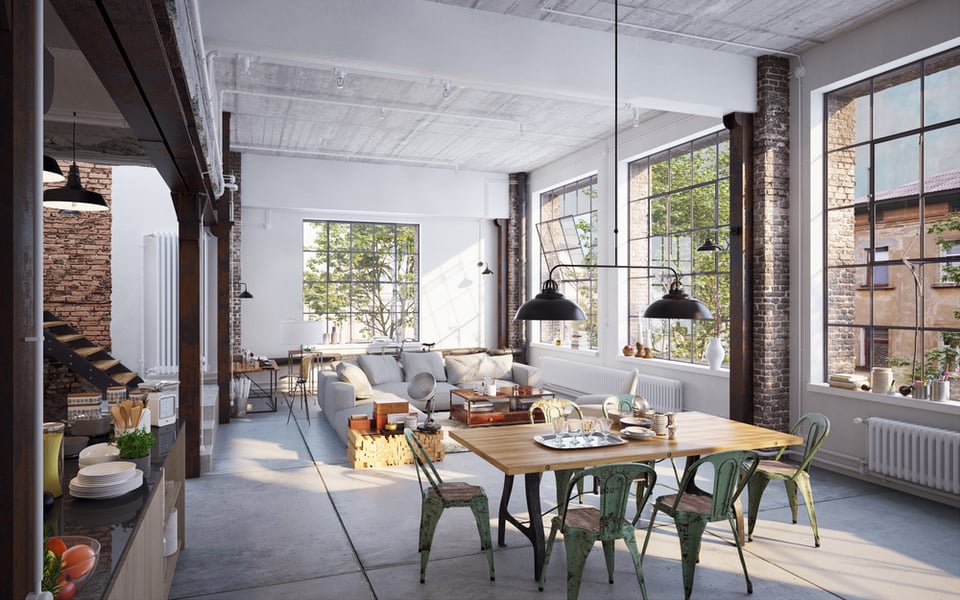 The drop in tourism and business travel has reduced the demand for hotel rooms. However, the layout and installations of hotels are suitable for apartments. This strategy is also viable for building owners who have vacant private offices, which can become apartments without drastic changes.
Hotel rooms and private offices have features that are useful for apartments, such as independent lighting, HVAC systems and plumbing installations. Generally, the main technical challenge is adding the necessary installations for a kitchen. In the case of private offices, the installations for laundry equipment may also be missing.
Now that many employees are working from home permanently, there is greater demand for apartments with areas that can be used as offices. Vacant private offices are already designed like this, and it would only be necessary to add bedrooms and missing services.
Conclusion
Adaptive reuse is a viable strategy to turn vacant buildings into valuable properties. However, repurposing is more lucrative when the new occupancy can benefit the existing layout and services. As the number of necessary changes increases, the project becomes more expensive.
COVID-19 accelerated the use of e-commerce and remote collaboration, and this changed the demand for commercial spaces. Vacant retail spaces can become warehouses and data centers, since companies who are expanding online need these services. On the other hand, hotel rooms can become apartments - tourism and business travel have dropped, but the need for affordable housing is always on the rise.