Starting a franchise is an attractive option for many entrepreneurs, since they can replicate a proven business model. However, one of the first steps is finding a suitable commercial space, and fitting it out to meet the specifications provided by the franchise. This includes MEP installations: their cost can be greatly reduced with the right commercial space, but they can also become very expensive with a poor choice.
To choose the right location for your franchise, you need to understand its energy and water needs. For example, you can expect a high gas consumption if you're considering a dry cleaning franchise, and high water consumption for a car wash franchise. If the utility service connections don't have enough capacity, you must upgrade them to operate properly.
Like in any construction or renovation project, a franchise fitout must be designed according to local codes and approved by the building department. At the same time, your design must meet all specifications provided by the franchise itself. Finally, there may be landlord requirements to consider. Meeting design requirements from three different parties can be a challenge, but the process becomes simpler when working with a qualified firm like NY Engineers.
---
Are you fitting out a commercial space for a franchise? Get a professional MEP design.
---
Here we will provide some recommendations to reduce the cost of MEP systems when starting a franchise in a new location.
1) Understand the Energy and Water Needs of the Franchise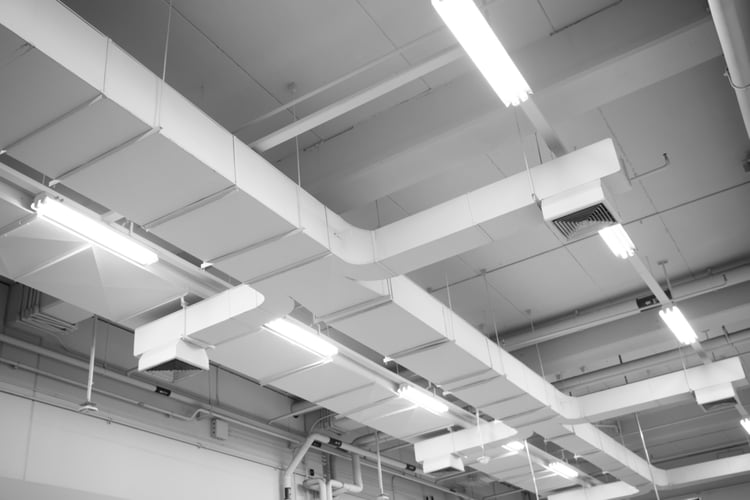 Depending on the industry sector, franchises can have very different needs. Their energy and water consumption depends on the equipment used and the processes carried out, and this determines the design requirements of franchise MEP systems.
For example, you can expect to use plenty of water with a car wash or laundry franchise. On the other hand, a coworking franchise will have modest water usage, but electricity consumption can be high due to the lighting and HVAC needs. You must also provide enough power outlets for laptops and other plug loads.
A generic approach is not possible in franchise fitout projects: You need to consider the energy and water needs of each business model, and use that as a starting point for MEP design.
2) Review Franchise Manuals and Specifications With Experienced MEP Engineers
Franchises have extensive manuals and specifications, and these may even include construction drawing samples for commercial spaces. However, understanding how these requirements translate into a MEP design can be a challenge, especially if this is your first experience with building codes and construction permits.
To make sure you don't miss important requirements, the best recommendation is reviewing your franchise manuals with experienced MEP engineers. They will know exactly what design features will meet the specifications provided, while being compliant with local building codes.
3) Get a Professional Assessment of the Commercial Space Before Signing a Lease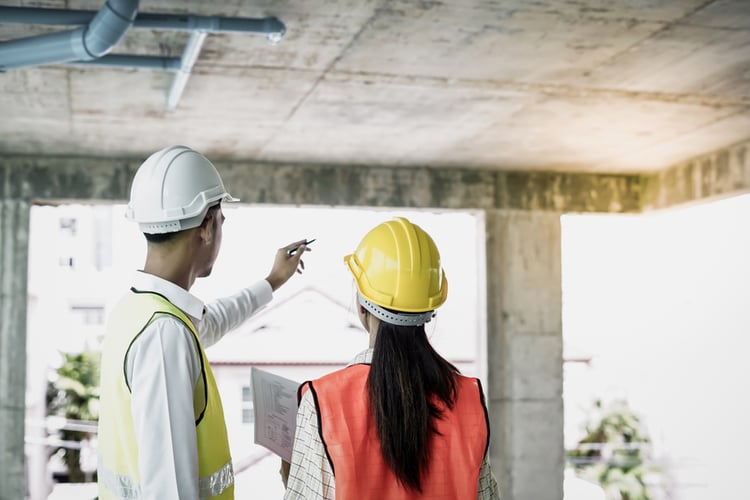 Commercial spaces are often compared based on square footage, location and layout. However, there may be underlying issues that can only be detected with the right technical knowledge. For this reason, you should always get a professional assessment before purchasing a property or signing a lease.
MEP engineers can help you identify issues that are not evident at first, but with the potential to become major problems in the long run. For example, there may be damaged components concealed by a dropped ceiling or drywall. These issues can greatly increase the cost of a franchise fitout, or they may emerge later and cause equipment breakdowns.
4) Choosing Your Commercial Space: New or Previously Occupied?
When using a new commercial space for a franchise, the main advantage is being able to start from zero. You can design the fitout project exactly as needed for your business operations, and you don't have to deal with issues left behind by previous tenants. However, considering MEP requirements is still important: the existing service connections must have enough capacity for your franchise.
A previously occupied space can reduce the cost of a franchise fitout when you can reuse some of the existing installations. However, the opposite also applies: you can end up spending more with a poor choice. The last thing you would want is having to remove the existing MEP systems completely, and installing new ones from scratch. In this case, using a new commercial space is actually a better option, since there are no dismantling and demolition costs involved.