Heavy equipment has a key role in construction, but it also has the potential to cause severe accidents. This is especially true for tower cranes, which can cause casualties and major property damage if they collapse. Investing in operator training is a way for contractors to create safer workplaces and improve productivity.
The equipment used in project sites ranges from small trucks such as bobcats, to multi-story tower cranes that weigh hundreds of tons. However, all types of equipment can cause accidents, severe injuries and workplace fatalities when not handled properly. The Occupational Safety and Health Administration (OSHA) is the industry authority on health and safety aspects in the US, but their standards are used worldwide.
---
Complete your projects safely with our professional construction administration services.
---
This article will discuss the main benefits of operator training in the construction industry, and how it can provide a competitive advantage to construction firms.
Operator Training Creates Safer Workplaces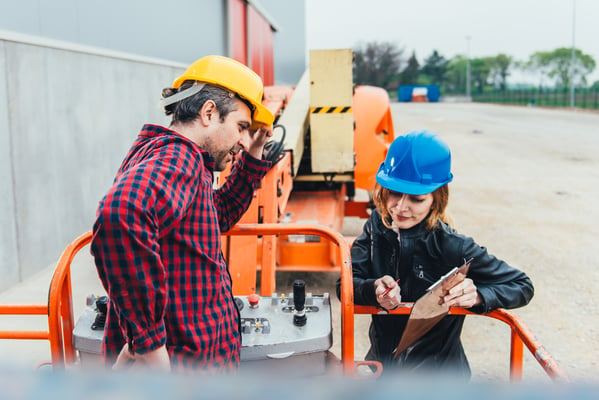 The US Bureau of Labor Statistics publishes data about workplace accidents and fatalities each year, and the latest data available is for 2019. There were a total of 888,200 accidents where the affected workers had to take days away from work, and there were 5,333 fatal injuries. Reducing lost-time injuries and fatalities is an area of opportunity for US companies, including construction firms, and operator training can contribute to this goal.
Accidents can happen in many ways when heavy equipment is not used properly, and the following are some examples:
Workers may be struck directly by equipment, which can cause severe injuries even at low speed.
In the case of cranes and other lifting equipment, there is also the risk of dropping a load.
Heavy equipment can conduct electricity, and there is an electrocution risk when working close to power lines or other high-voltage components.
Heavy equipment can lose balance when not handled properly, and workers may be crushed. This is a common cause of accidents when bobcats or forklifts travel over sloped surfaces.
Even if nobody is injured in an accident, heavy equipment can cause serious material damage. This can affect not only the project, but also surrounding properties.
Operator training does not prevent 100% of accidents, but it reduces their chance of happening. Construction equipment has very different dynamics than cars, and this includes steering and weight distribution. For example, cars use front-wheel steering, while forklifts use rear-wheel steering. If you try to operate heavy equipment without training, you will likely expect the same response as a car.
Operator Training Can Help You Meet OSHA Standards
Training requirements from OSHA depend on the application and type of equipment, and in some cases there is no specific requirement. However, the General Duty Clause covers all situations, by requiring all employers to provide a hazard-free workplace. The penalties under this clause range from $5,000 to $70,000, and companies who employ untrained operators may face these penalties even when no accidents have happened.
Some equipment types have a dedicated OSHA standard. For example, powered industrial trucks are covered by Standard 1910.178, which includes the specific content required for operator training. However, construction firms should provide operator training even when no specific guidance is provided, or they may face penalties under the General Duty Clause.
Typically, OSHA requires a combination of classroom and practical training, followed by written and practical evaluations. However, online training by approved providers is normally accepted, as a way to meet the classroom requirements.
Operator Training Can Optimize Construction Costs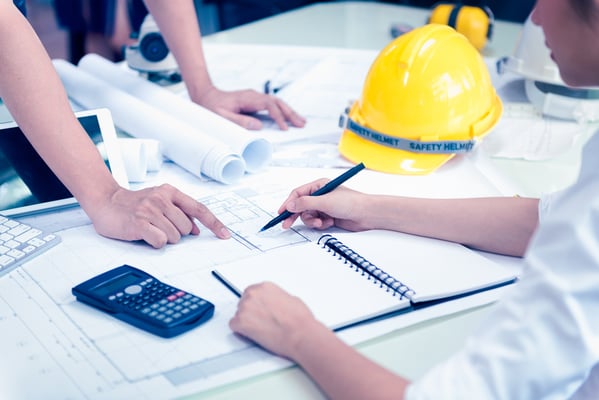 Heavy equipment comes with costs like fuel, maintenance, insurance and in many cases rent. Qualified operators can complete tasks more efficiently, and they can potentially save on fuel and rent. They are also less likely to damage equipment, which saves on maintenance. Construction is a very competitive industry with tight margins and deadlines, and measures that make work more efficient are welcome.
Effective project management can make equipment operators even more efficient, by providing them with clear instructions and schedules. Building Information Modeling has potential as a project planning tool, since it can simulate the construction process even before materials, workers and equipment reach the site. When the project layout is optimized, equipment operators can travel shorter distances while having more space for complex maneuvers.
Conclusion
Operator training can help construction firms meet OSHA requirements, while creating safer workplaces and improving productivity. Equipment costs can be significant in a construction project, especially when schedules are extended and the equipment is rented. Skilled operators can help prevent accidents and disruption, while economizing fuel and saving on maintenance.