On Sunday January 9, New York City faced one of its deadliest fires on record, which affected a 19-story apartment building with 120 units in the Bronx. The fire started at around 11AM 333 East 181st Street, and it was caused by a malfunctioning electric heater in a bedroom. CNN reported 17 victims by January 10 in the evening, including 8 children, and at least 8 residents were still being treated at a hospital.
According to the National Fire Protection Association (NFPA), this is the deadliest fire in four decades. They pointed out how heating equipment is the second highest cause of residential fires in the US, and also the third highest cause of injuries and fatalities related to home fires.
This was a five-alarm fire, and more than 200 firefighters arrived on the scene.
The flames only affected the duplex apartment where they started, and the corresponding hallway.
However, dense smoke spread throughout the entire building, and many residents were exposed to lethal amounts. When the firefighters arrived, they found residents suffering from cardiac and respiratory arrest in many floors.
The Red Cross is providing emergency housing for the 22 families who were affected by the fire, which includes 56 adults and 25 children. Housing will be provided until these families can return to their apartment safely, or until they find another option. NYC has created a dedicated relief fund for the Bronx Fire, which is accepting donations to support the affected families.
The Importance of Having Reliable Fire Alarms and Self-Closing Doors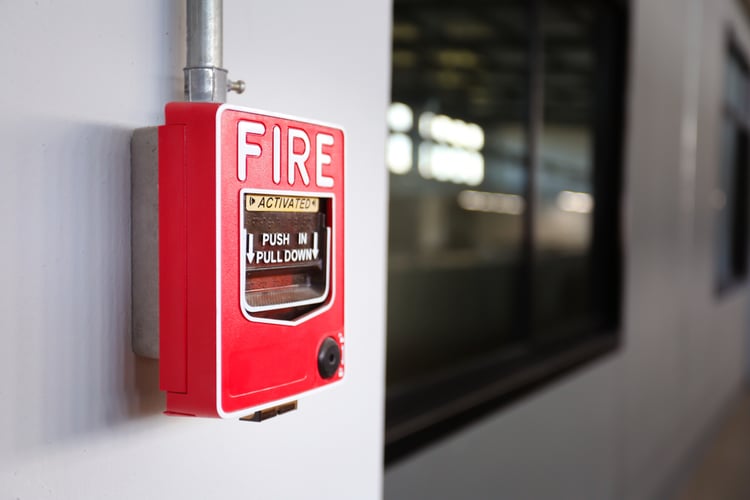 The FDNY found evidence that the building's fire alarms were not working properly. Although the alarms activated with the January 9 fire, residents reported that they would often go off with no reason. Many occupants believed this was just another false alarm, and they didn't evacuate. Dense smoke had the chance to spread throughout the building, and many residents were exposed to lethal amounts before they could escape.
There is also evidence that the apartment and stairwell doors remained open, allowing the flames and smoke to spread more easily. Self-closing doors have been required by law in NYC since 2018, after a similar apartment fire that claimed 12 lives, also in the Bronx.
These self-closing doors are required for residential properties with at least three dwellings. The requirement applies for all doors that lead to hallways or staircases.
Building owners can install new self-closing doors, or they can add closing mechanisms to existing doors.
We avoid fire by instinct, but smoke is often underestimated, and it can be lethal when allowed to concentrate. This is exactly what happened in the Bronx apartment fire, where many residents inhaled excessive amounts of smoke while trying to escape. The main goal of self-closing doors is to help contain both fire and smoke while the FDNY arrives, giving extra time to evacuate the building.
The apartment building was from 1972 and federally funded, and the FDNY concluded that it was probably built with requirements different from those of the NYC Fire Code. There are no fire escapes in the building, and automatic sprinklers are only found in some areas. Fire escapes provide a smoke-free route to exit a building during these types of emergencies.
What Is Known About the Malfunctioning Space Heater?
The FDNY determined that the fire was started by a portable electric space heater, which was being used in a bedroom to supplement the building's heating system. According to a NY Times article, the FDNY personnel believed that the portable heater had been left operating for several days nonstop, but this had not been confirmed at the time of publication on January 9.