To date, carpets remain to be among the most popular floor coverings for homeowners; and with good reason, of course. There are several benefits to installing carpeting in your home, and these include the following
1. Improved Aesthetics
There is a wide range of options for you to choose from that will suit your preferences and the look you want to achieve in your home. Whatever the style or color you want, you can be sure you'll find what you are looking for. There is a carpet for the style you want, be it the cozy and classic or something more contemporary and ultra-modern.
Not sure about what works for your home? You can always refer to some of the tips for choosing carpet designs or consult an interior designer.
2. Comfort
When you get home, you no doubt want to let your feet breathe as its part of proper foot care. Walking barefoot on a high-quality soft carpet feels great and so comfortable.
You can also comfortably sit and lie on your carpet without giving a second thought to the soreness and body aches you'd otherwise worry about with other floor coverings that are not as soft. You can sit down by the fireplace and get warm, or prop your head on a pillow while lying on your carpeted floor to watch a movie.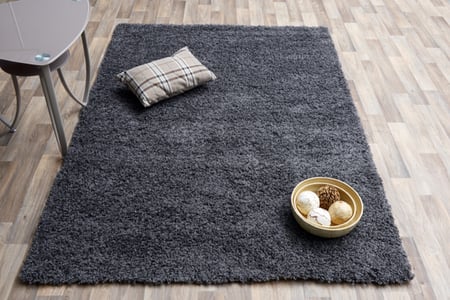 3. A Safer Surface
In addition to unmatched comfort, the softness of high-quality carpets guarantees a safe surface. Your kids and pets can continue running around and playing with the assurance that the floor is covered in a material that provides a soft landing and cushioning against impact.
Additionally, carpet is non-slip. Unlike other floorings, there is no risk of slipping on your carpet even if it is wet. Again, this is very helpful if you have playful kids and pets, not to mention the elderly who are more likely to slip and fall.
4. Added Insulation Value
Carpet adds to the insulation value of your home. With this improved insulation, you can look forward to saving quite a bit on energy costs.
Carpets keep the floor warmer, and by extension, the space in which they are installed. Thicker carpets offer even better insulation value, as do carpet with an underpad. If you live in an area where the weather is cold for most of the year, then factor in the carpet thickness and whether or not the carpet has an underpad when buying a carpet for your home.
5. A Healthier Space
If you suffer from seasonal allergies and respiratory problems such as asthma, then you may want to consider installing carpeting in your home. Dust, pollen, and other allergens will get trapped in the carpet fibers. These particles will stay put and will not be released into the air, ensuring that you continue to enjoy great indoor air quality, which will alleviate the allergies.
If you suffer from these allergies, it is recommended that you schedule your carpet cleaning service regularly. While others may be able to get away with having their carpets professionally cleaned once a year, you should do so twice, thrice, or even more times. Also, ensure that you vacuum your carpet several times a week.
6. Better Noise Control
Carpets absorb sound quite well. This can help to reduce the levels of noise in your home and improve the acoustics. Regardless of how big your room may be, and how unoccupied, you don't have to worry about the loud echoes that can be scary and annoying.
7. Long-lasting Flooring
Carpeting is generally quite low-maintenance. Ensure that you vacuum regularly and get your carpet professionally cleaned. Avoid placing any items on the carpet that would tear at it, or cause any other type of damage. It is that simple.
If you follow these care and maintenance instructions, you can extend the life of your carpet. It will be a long time before you have to worry about buying a new carpet to replace what you have in your home.
8. Affordable Flooring
Looking at all the benefits highlighted so far, you are probably thinking that installing carpeting in your home will cost you a lot, right? Wrong. Carpets are quite affordable, and you can find a high-quality caret that will offer you these, and more benefits, without having to break the bank.
Are you on the fence about installing carpets in your home? Now you have seven good reasons to buy and install carpets.