GUEST POST: Brian Ashworth is a retired civil engineer and architecture enthusiast who blogs on travel advice at www.TravellersHacks.com
Frank Lloyd Wright is an architect I have admired for over 40 years based on photographs and magazine articles, probably the most iconic American architect. A few years ago I decided I would try to visit as many of his buildings as I could during various trips to North America.
The experience has been great and increased my respect for his ability to design buildings that appear timeless. It has also been interesting to find he did have failings with regard to detailing and made design choices I found curious. Here are some of the things I have discovered.
Solomon Guggenheim Museum, New York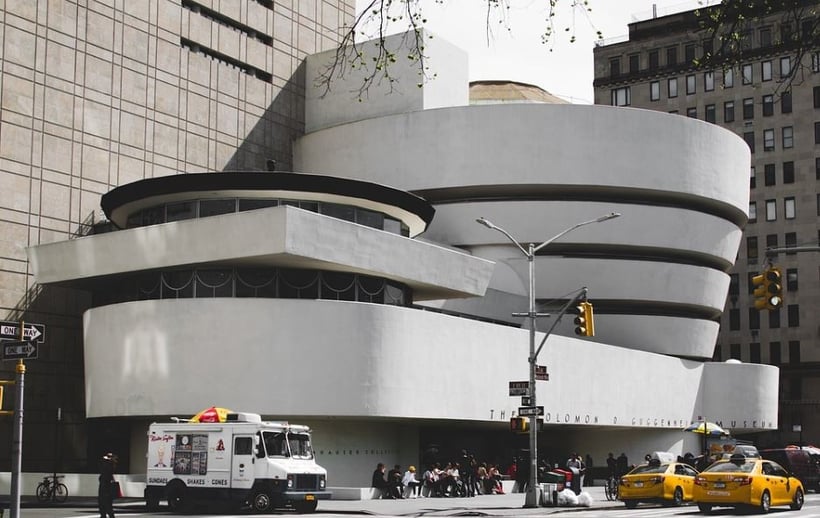 The first time I was in New York in 2008 I was disappointed to find the Museum was closed and partly hidden by scaffolding. So, why did this 50 year old building require 4 years of renovation? It was probably due to Frank Lloyd Wright's dislike of expansion joints, which resulted in a large amount of cracking.
Two years later I visited the restored building and could fully admire the exterior. I was also able to experience the truly innovative declining ramp exhibition space around the atrium.
Martin House, Buffalo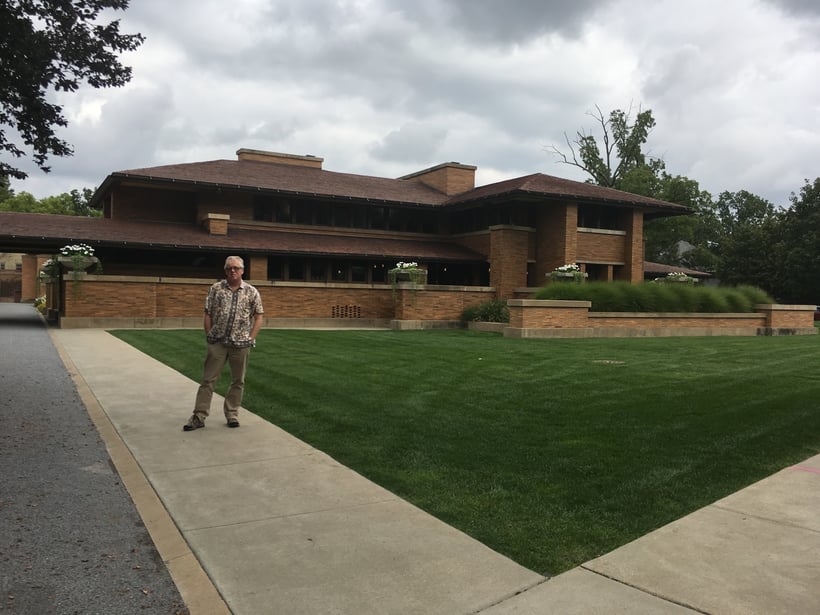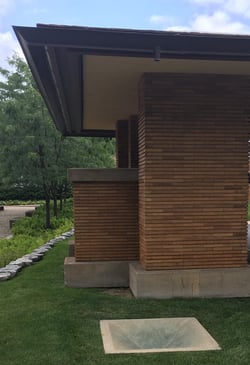 It was a real thrill for the first time to see a 'Prairie House': those strong horizontal lines with ribbons of windows and deep overhangs look striking.
It is completely different from every other house in the area, and looks as though it could have been built last year, rather than over 100 years ago.
On closer inspection, however, I discovered that one way of achieving those strong horizontal lines was by avoiding using downpipes to take water from the roof.
Instead of downpipes, it was decided that these square pits would be located below each discharge point from the roof gutters.
It would be quite attractive on a still wet day, but there aren't many of those. On a windy day the water would be blown everywhere!
Robie House, Chicago
The Robie House is considered to be the best example of Frank Lloyd Wright's 'Prairie House' style.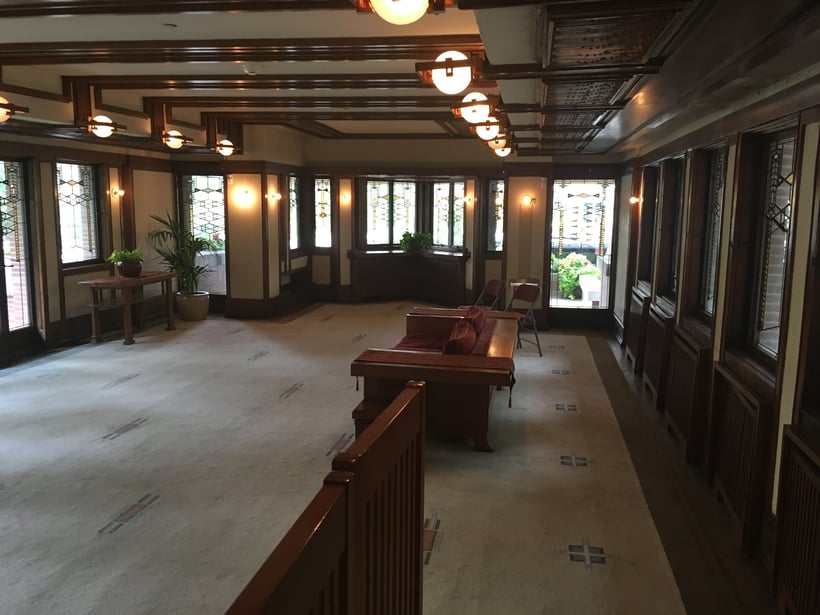 Although I liked the house I was very surprised to find that the ceilings were much lower than would be considered normal these days. This photograph is no exaggeration of the feel of the room. Although I visited the house in fall, I did wonder how the house was kept cool in summer, as it would have been impossible to fit ceiling fans.
Frank Lloyd Wright's Home and Studio, Oak Park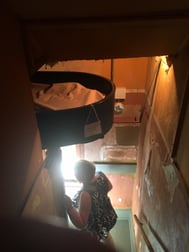 I do have a bit of sympathy for this 'mistake' having designed a house myself.
It appears Wright built a music room on the rear of the house.
When It was completed he decided he wasn't happy with an upright piano and he really wanted a grand piano.
The problem was that there wasn't enough room.
The solution he came up with was to install the piano so it overhangs the rear stairs.
Finally…
In spite of the issues with his buildings I still love the architecture. The flaws I have discovered mean that Frank Lloyd Wright has become a little more 'human' so I look to visiting more of his buildings the next time I travel to the USA.