The COVID-19 pandemic accelerated the use of technology, mostly as a social distancing measure. However, individuals and organizations soon realized the benefits of doing business digitally. The rise of e-commerce has reduced the demand for retail spaces, while working from home has led to empty offices. This has been disruptive for the commercial real estate sector, but there are ways to adapt.
First of all, developers can focus on creating spaces that are safe from COVID-19. After an entire year of the pandemic, there is plenty of guidance from organizations like ASHRAE and the CDC. The International WELL Building Institute (IWBI) created the WELL Health-Safety Seal, which means a building has implemented scientifically proven measures against infectious diseases.
---
Are you planning a commercial building project? Get a professional MEP design and enhance your indoor air quality.
---
The commercial real estate sector can also focus on mixed-use developments and adaptive reuse. The demand for housing is always on the rise, and residential tenants are potential customers for commercial tenants. At the same time, existing buildings that have become vacant can be repurposed into occupancies that are in higher demand.
Creating Indoor Spaces That Are Safe From Covid-19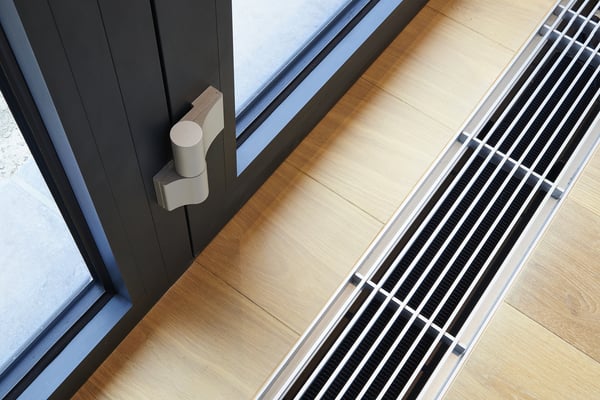 There was some skepticism when the pandemic started, but there is now plenty of evidence that COVID-19 can spread through airborne droplets, especially in poorly ventilated spaces. Therefore, creating safe indoor spaces should be a top priority for commercial real estate developers. ASHRAE has published detailed guidance for building owners, but their recommendations can be summarized in three main areas:
Increase ventilation in your building, using as much outdoor air as possible.
Upgrade your air filters, ideally to MERV 13 or better.
Install an ultraviolet germicidal irradiation (UVGI) system to kill airborne pathogens.
The application of these measures will vary depending on building conditions, but the same principle holds. If the guidance from ASHRAE was summarized in three words, they would be: ventilation, filtering and purification. These recommendations are valid for both new constructions and existing buildings, and owners who are planning a renovation can use the opportunity to improve indoor air quality.
To give tenants and visitors more confidence, developers can obtain the WELL Health-Safety Seal for their commercial spaces. The IWBI has provided a list of 22 measures against COVID-19, and the seal can only be obtained by implementing at least 15, subject to verification. This rating can be considered a more compact version of the WELL Certification, focusing on specific measures to improve health and safety.
Mixed-Use Projects: A Viable Option for Developers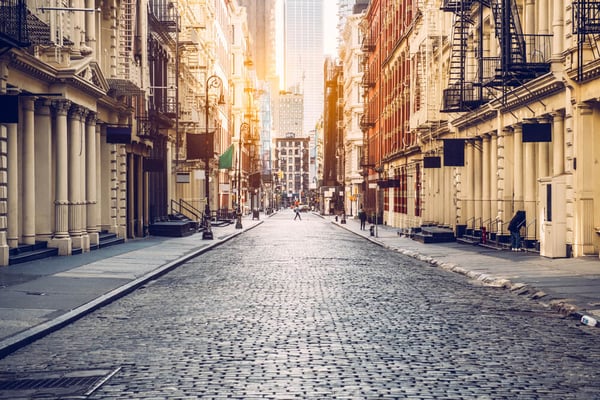 Many real estate companies are struggling with low occupancy in commercial buildings. However, the demand for housing is always on the rise, especially in places like New York City. Mixed-use projects can provide housing, and at the same time they offer proximity between residential and commercial spaces.
As the residential areas are occupied, tenants will require services that can be provided in the commercial areas.
Business owners who are skeptical about renting in a building that is only commercial may be drawn to a mixed-use project, since the potential customers are already there.
A mixed-use development can also be attractive for professionals who are now working from home, since it offers many services within walking distance. In other words, a mixed-use project serves two types of customers who interact with each other.
These projects can also be attractive for entrepreneurs who are planning to open a franchise, since they gain immediate access to a large number of customers. Depending on the type of franchise, it may draw customers from both residential and commercial areas.
Adaptive Reuse: Repurposing Vacant Buildings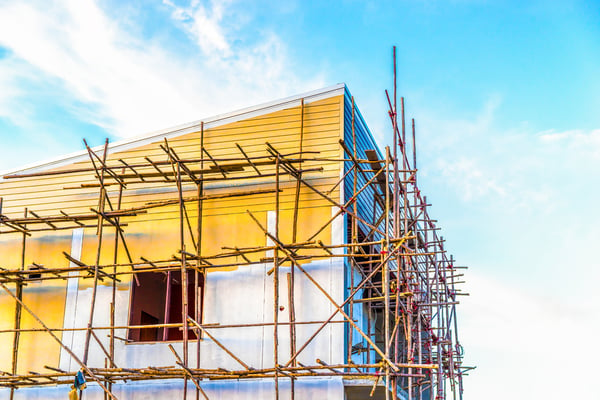 Some types of commercial buildings are experiencing high vacancy, and adaptive reuse can be a viable strategy for their owners. For example, both tourism and business travel have dropped, and hotels are experiencing low occupancy as a result. However, they can be repurposed into apartments, which are always in high demand. Similarly, vacant malls can be repurposed into warehouses and data centers, to offer services that are needed by the booming e-commerce sector.
Working from home was mostly implemented as a social distancing measure, but many companies are making it permanent for many job positions. For this reason, they now use less office space. Repurposing is also a viable strategy for office building owners who are currently affected by high vacancy rates.
Conclusion
The commercial real estate sector was disrupted greatly by COVID-19. The demand for some occupancies dropped sharply, while others are in high demand. To remain competitive, developers can focus on improving their indoor air quality, giving confidence that their properties are safe from the virus. To complement this, they can focus on projects that will have high demand, which includes mixed-use developments. At the same time, vacant buildings can be repurposed from low-demand to high-demand occupancies.