Schools and universities can become infection hubs for COVID-19 if they are not managed properly. Students are less likely to experience severe symptoms thanks to their age, but they same cannot be said of their parents back home. Students can also expose their grandparents to the virus, especially if they have little or no symptoms. The risk is even higher when grandparents take care of young students for many hours while their parents are at work.
The current government lockdowns are not allowing in-person classes in many parts of the world. However, educational institutions will eventually open, and prevention measures will be necessary to prevent the spread of COVID-19. Since the pandemic started, ASHRAE has been publishing guidance for many building types, including schools and universities. The suggested measures include higher ventilation rates and dedicated air purification systems for each classroom.
---
Do you manage a school or university? Make sure your classrooms are safe from COVID-19 before reopening.
---
This article will describe some design strategies that can help reopen schools safely, based on recommendations from ASHRAE and the CDC. Since many students live with their parents, protecting them from COVID-19 helps protect the entire population. Like in all other buildings, the HVAC design has a key role in preventing infections.
Preparing Schools and Universities for Reopening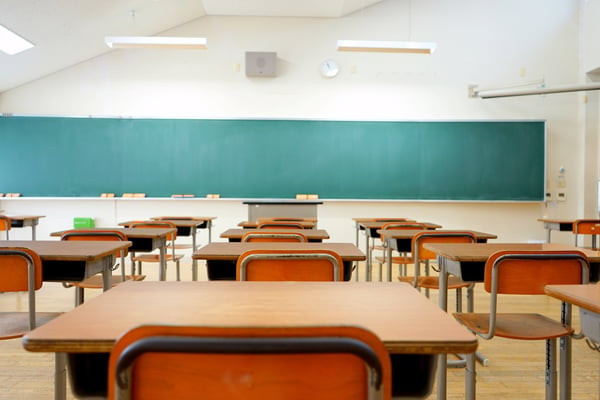 If an educational building has shut down completely, ASHRAE recommends running HVAC systems at full capacity for an entire week before reopening. However, this can be reduced to only 24 hours if HVAC systems were used regularly while the building was closed. These systems should also be operational at any time when school staff or other personnel are working in the building.
School managers should also check if there is any pending maintenance, and schedule it before students return to the building. Health and safety may be compromised if a key system fails after a school or university has been reoccupied. Depending on how HVAC systems are designed, upgrades may be necessary for a safe environment, even if maintenance has been adequate.
School managers must also be aware that COVID-19 is not the only health risk present. If a building has been closed for a longer time, it could have been affected by mold or the dangerous Legionella bacteria. All these threats must be ruled out before students are instructed to return.
ASHRAE Recommendations for HVAC Systems in Schools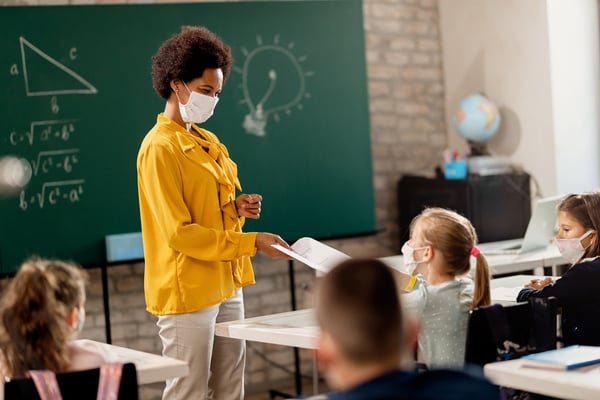 The guidelines provided by ASHRAE provide specific recommendations for HVAC systems. Before reopening, school managers must make sure that all technical requirements are met. Some of the main requirements are summarized below:
HVAC systems must meet ASHRAE Standard 55 to ensure thermal comfort, and

ASHRAE Standard 62.1

to ensure enough ventilation for acceptable air quality. Even if the installation met these standards when built, it should be checked again after an extended closure.
Relative humidity should be controlled to stay between 40% and 60%, since this range minimizes the risk of airborne virus transmission.
Temperature and humidity should be monitored for each classroom and indoor space.
With respect to ventilation, ASHRAE also recommends a minimum distance of 10 feet between air intakes and discharge outlets. If there are any viral particles in the exhaust air, this distance will minimize the risk of re-entry. The 10-ft distance is a recommendation, and building owners must be aware that local codes may have specific requirements.
Testing, adjusting and balancing (TAB) is also recommended strongly by ASHRAE, to ensure that all airflows and pressures are adequate. Air pollutants can reach high concentrations when ventilation is low, and this also applies for SARS-CoV-2.
ASHRAE recommends an increase in ventilation rates if possible, since this will help remove any airborne germs. However, this measure requires an assessment by professional HVAC engineers. Increased ventilation may have negative consequences when used poorly; for example, if outdoor air is very cold during winter, too much ventilation may overwhelm the heating system.
Air Filtering and Purification Measures for Schools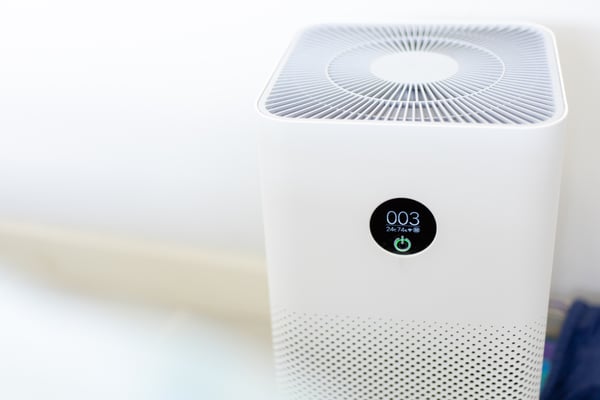 ASHRAE suggests a minimum filter rating of MERV 13, and preferably MERV 14, if allowed by the equipment currently installed. Demand-controlled ventilation (DCV) with carbon dioxide sensors is normally recommended to conserve energy, where airflow is reduced based on occupancy. However, ASHRAE recommends disabling these systems while the COVID-19 emergency lasts, to increase ventilation and help remove any viruses from indoor air.
Other than increasing ventilation, ASHRAE recommends a daily air flush. This can be accomplished by using mechanical ventilation at full capacity for 2 hours before students arrive. For increased protection against COVID, classrooms should be equipped with individual air purifiers, ideally with HEPA filters and ultraviolet germicidal irradiation.
Conclusion
Schools and universities must have adequate prevention measures for COVID-19 when they reopen, or they run the risk of becoming infection hubs. The first step is preparing the building to receive students, by making sure all systems are in good working condition, and running the HVAC system in advance to reach a suitable temperature and humidity.
Existing systems can be enhanced with an increased airflow, higher filter ratings, and ultraviolet disinfection systems. Individual classrooms can be equipped with portable air cleaners for additional protection, all while following the instructions from health authorities, such as social distancing and mask wearing.