Climate change has become a significant risk for governments and corporations, and ignoring it can have a major financial impact. With the threat of extreme weather events, building resilience has become very important. Ideally, buildings should be capable of providing shelter for their occupants, even during floods and blackouts. Weather events are unlikely to damage a well-designed building, but indoor conditions can quickly become unsuitable for occupancy.
Even when governments and corporations are not hit directly by extreme weather, lack of preparedness can hurt their credit ratings. In the case of businesses, climate change can also impact profits. In 2018 alone, extreme weather caused over $90 billion in damage throughout the USA, according to the National Oceanic and Atmospheric Administration.
---
Improve the weather resilience of your building.
---
How the Financial Sector Is Reacting to Climate Change
Moody's is a globally renowned credit rating agency, and they are already taking steps to include the climate in their risk assessments. On July 2019, Moody's purchased a majority stake in Four Twenty Seven, a California-based company that analyzes climate risks. Moody's is taking climate change more seriously, and other players in the financial sector could follow suit.
As rating agencies become more aware of how climate change affects their clients, their procedures will be updated.
Corporations and governments that are considered vulnerable to extreme weather may no longer be eligible for the best financing conditions.
Including climate risks in credit ratings can drive governments and businesses to action. Preparing for extreme weather will bring an additional benefit, which is having a favorable standing with rating agencies.
According to Standard & Poor's Global Ratings, around 15% of credit ratings assigned after 2015 have considered climate risk among the most relevant factors. A study from the Carbon Disclosure Project reveals a bleak outlook if businesses do not react to climate change. The study covered over 200 of the world's largest corporations, and climate inaction could cause losses of over $1 trillion in less than five years.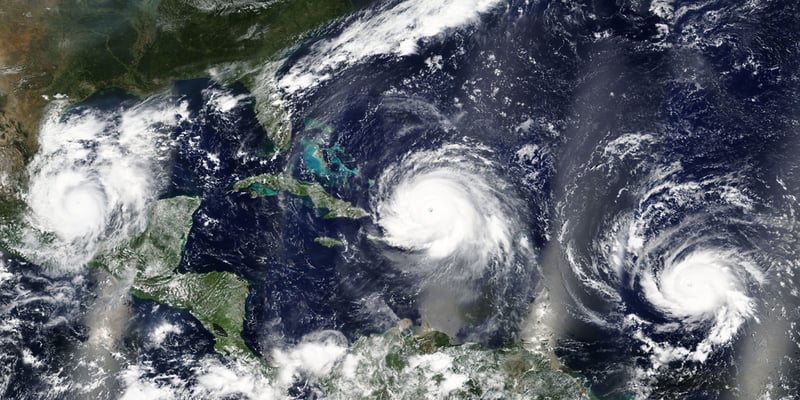 All business sectors are vulnerable to extreme weather, even Internet-based companies. For example, heat waves can drastically increase the cooling cost of data centers where these companies host their data and processes. In the financial sector, weather damage can make some loans unpayable, especially if borrowers have developed infrastructure in vulnerable areas.
How Cities Can Become More Resilient
A very simple measure that governments can follow is changing their zoning regulations in flood-prone areas. US residential construction sector has been very active in many vulnerable areas since 2010, especially in coastal states. These properties are likely to experience flooding and other consequences of extreme weather within their mortgage term.
In New Jersey, the research group Climate Central has found that residential construction in the 10-year flood risk zone is very active. The study found a similar trend in coastal states like Connecticut, Mississippi, South Carolina and Rhode Island. Controlling home construction in vulnerable areas has been difficult because of two main factors:
Population growth is always creating demand for more housing.
New residential development are a source of property tax revenue for governments.
Construction in vulnerable areas can meet demand for housing in the short term, but it can lead to greater issues in the long run. Residents are not safe from extreme weather, and they can face high costs in the form of insurance premiums and reparations.
How Building Owners Can Mitigate Weather Risks
There are many design strategies that can make individual buildings more resilient. Indoor conditions can quickly deteriorate with extreme weather, especially during floods and blackouts. MEP engineers provide the following recommendations to turn buildings into suitable shelters:
Making sure the building is equipped with well-designed backflow preventers, to keep contaminated water out.
Installing key building systems above the reach of floodwater, to ensure they will not be disabled by a flood. There should be an independent water supply that is not affected when the lower levels get flooded.
Installing a natural gas generator for backup power. Conventional diesel generators depend on fuel deliveries, which may not be possible during an extended blackout with flooding. Natural gas distribution systems are highly resilient, and in most cases they can continue operating under extreme weather.
Making sure the building has enough openable windows to allow natural ventilation. Many modern buildings are designed with and airtight envelope, and this makes them very dependent on mechanical ventilation.
These are just some measures that can make buildings more resilient. Corporations and governments who prepare for climate risk are protecting the population while mitigating financial impacts. Soon, being prepared for extreme weather will also help improve credit ratings.