The prevention guidelines for COVID-19 have focused mostly on social distancing, personal protective equipment, and strict hygiene protocols. However, building design features can also be used to protect occupants from infection. Architects and engineers can use design features to create healthier spaces, while improving other aspects of wellness and building performance.
Several industry authorities have already published design guidelines to help prevent coronavirus and other infection diseases, including:
ASHRAE

: American Society of Heating, Refrigerating and Air Conditioning Engineers

USGBC

: US Green Building Council (developers of the LEED certification)

IWBI

: International WELL Building Institute (developers of the WELL certification)
The recommendations from these industry authorities are not mutually exclusive, and they can even complement each other. Together, they provide a solid reference for design professionals who are looking for ways to design safe spaces against infectious diseases.
---
Inspect your indoor air quality and protect your building occupants from COVID-19.
---
ASHRAE Recommendations to Prevent COVID-19 in Buildings
Since the coronavirus outbreak started, ASHRAE has been providing detailed guidance for many types of buildings. However, most of their design recommendations focus on three main aspects:
Increasing ventilation with outdoor air.
Upgrading filter ratings to capture viral particles more effectively.
Deploying ultraviolet germicidal irradiation, or UVGI.
Unless a ventilation intake is close to a gathering place, the chance of finding SARS-CoV-2 in outdoor air is very low. On the other hand, viral particles can stay suspended in indoor air for several hours. For this reason, ASHRAE recommends increasing the outdoor air supply as much as possible, while also reducing air recirculation as much as possible.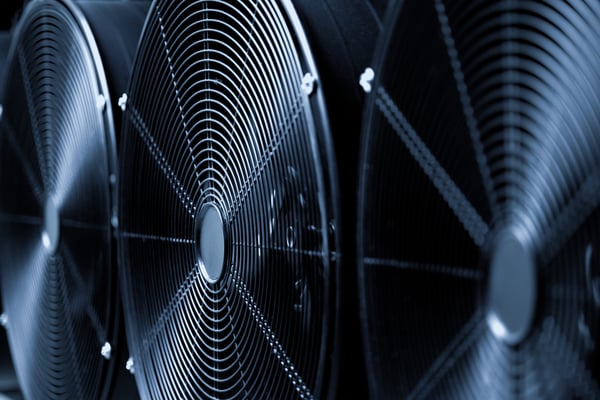 Ideally, ASHRAE would recommend ventilation with 100% outdoor air and 0% recirculation. However, this is limited by weather conditions. Consider that outdoor air is not conditioned, and a higher airflow increases summer cooling and winter heating loads. This leads to higher energy expenses, and some buildings lack the HVAC capacity for 100% outdoor air. Therefore, outdoor airflow should be increased as much as possible, within the limits imposed by the building's HVAC system and the local climate.
With respect to air filter upgrades, ASHRAE recommends at least MERV 13 for most buildings. However, the system capacity should be checked, just like with higher ventilation. Filters with increased ratings also represent more resistance to airflow, and the fan capacity must be enough to overcome the extra pressure drop. When the filter rating is limited by the available fan power, portable units with built-in fans can be deployed.
UVGI complements ventilation and filtering measures, inactivating germs directly with UV rays. However, the radiation must be in the UV-C frequency band to be effective, with a wavelength as close as possible to 254.7 nanometers. UV light disinfection systems should also meet the UL2998 Standard, to ensure that they don't produce dangerous ozone levels.
USGBC: LEED Recommendations to Prevent COVID-19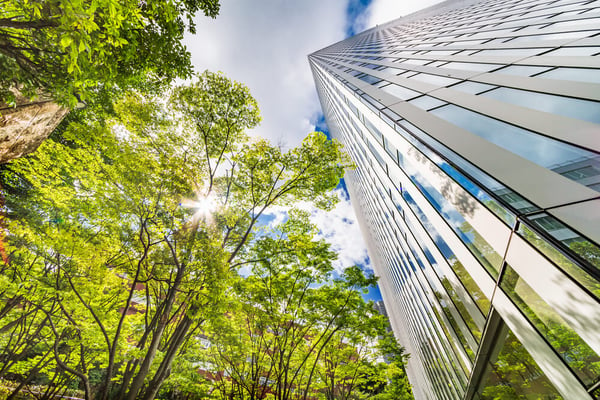 Considering the success and popularity of the LEED certification, the USGBC has published COVID-19 prevention guidelines as LEED credits. These credits fall under a new category called Safety First, and there are six as of September 2020.
Cleaning and disinfecting your space
Re-enter your workspace
Building water system recommissioning
Managing indoor air quality during COVID-19
Pandemic planning
Social equity in pandemic planning
The first four credits are available in LEED versions 2009, v4 and v4.1, while the final two are available in LEED for Cities and Communities. However, the design guidelines are applicable in any project, even if there are no plans for a full LEED certification.
The Safety First LEED Credits are broader in scope than the ASHRAE recommendations. While ASHRAE is strongly focused on technical aspects, LEED takes a more general approach that also covers building management and corporate social responsibility.
The USGBC is also aware of the risks faced by construction workers, due to the coronavirus pandemic. To complement the new LEED credits, the USGBC has compiled technical resources and guidelines for contractors and their staff.
IWBI: WELL Recommendations to Prevent COVID-19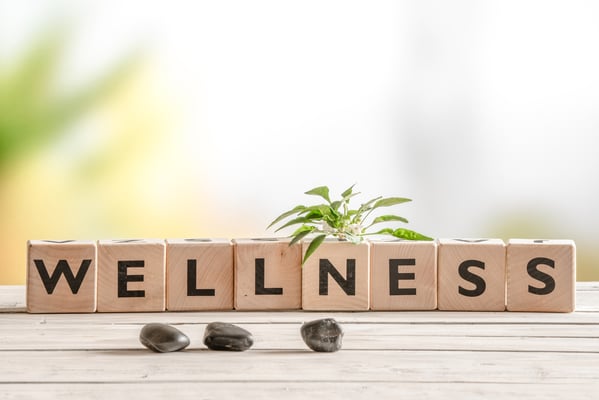 Normally, getting the WELL Certification for a building is a technically demanding and time-consuming project. However, the IWBI created the WELL Health-Safety Rating to address the immediate needs of buildings during the COVID-19 pandemic. This rating is based on the WELL standard, but focusing on the aspects that help prevent infectious disease.
The WELL Health-Safety Rating is renewed annually, an it covers the following aspects of building performance:
Cleaning and sanitization procedures
Emergency preparedness programs
Health service resources
Air and water quality management
Stakeholder engagement and communication
Innovation
There are 21 criteria split among the first five design categories, and building owners must meet at least 15. They can also earn up to three points in the sixth category - innovation.
Similar to the USGBC, the IWBI takes a broad approach to protect building occupants from COVID-19. Technical aspects are covered, but also building management and social responsibility. Normally, the LEED rating is strongly focused on energy and environmental aspects, while the WELL standard focuses more on people. However, there is significant overlap between both rating systems, and their stance towards COVID-19 is very similar.
The design requirements from ASHRAE, USGBC and IWBI can be used together by architects and engineers, making building safer against infectious diseases.