Gathering and sharing information efficiently is beneficial in any business sector, and this includes the construction industry. Traditionally, site information has been gathered with visual inspections and handwritten notes, which can be complemented with sketches and pictures. However, physical documents have a major disadvantage: before their information is formatted and uploaded, they can only be seen by site personnel.
For example, when printed forms are filled by hand, nobody away from the project site knows their content until they are uploaded. While it is possible to send a picture of the form with a smartphone, this is not an optimal solution because a picture is not a text document. Before the information can be used by managers, time is wasted with data entry and report formatting.
---
Manage your construction project efficiently with the latest information technologies.
---
Construction technology or contech is a promising field, which could become a multibillion dollar industry within the next decade. While construction represents 14% of the world GDP, profit margins are tight and even minor efficiency gains are welcome. Since contractors are under constant pressure to lower their prices, cost optimization is necessary to keep profit margins.
Advantages of Digital Construction Documents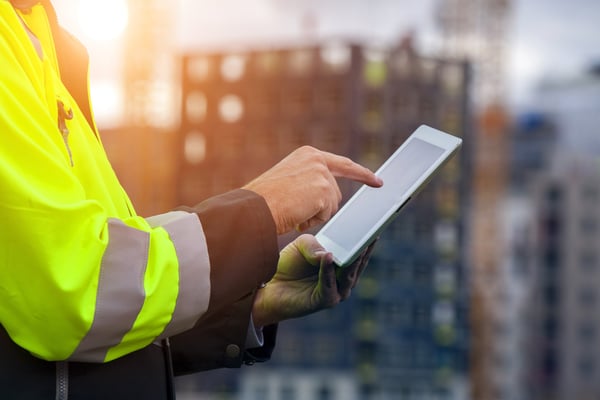 When construction documents are digitized, anyone with a mobile device can be authorized to access them, regardless of location. This is very useful when architects and engineers need to discuss drawings with site personnel, since there is no need to carry large sheets of paper. Questions for designers can also be added directly to a digital construction document, which saves plenty of meetings in person.
Digital documents can also be preformatted to simplify information management:
To gather information, site personnel can use digital forms with text and number fields.
These forms can be programmed to display an error message when the wrong type of data is provided, ensuring that information is gathered correctly.
Digital forms can also gather visual information like photos and videos, which cannot be attached to a printed document.
Ideally, digital documents should be compatible with any mobile device, since this ensures that everyone can access them. On the other hand, access to information is greatly limited when specialized devices are required. In a construction project, slow information access can delay many activities.
Under the current health emergency caused by the COVID-19 pandemic, digital construction documents also provide a safety advantage. Since there is no need to share printed documents among site personnel, one possible infection route is eliminated. When a document will be discussed by several persons,
Automated Data Sharing and Reporting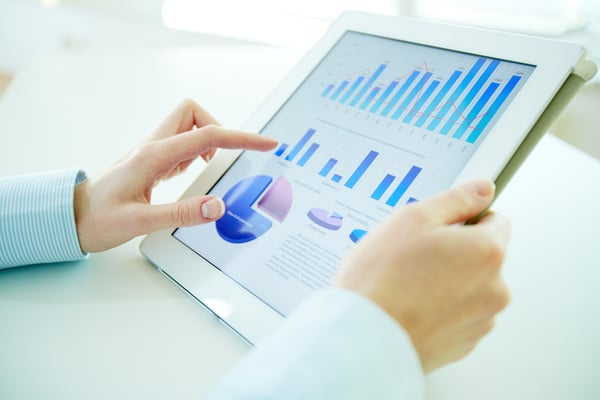 Information is only useful when it has been sent to the right person or system. Otherwise, the data will simply consume storage space in a mobile device or computer system. Building projects can proceed faster when the necessary information for each task is always available. Actually, lack of information can be expensive in construction, since personnel and equipment may be forced to sit idle while waiting.
Sending each document to everyone involved in a project is possible, but this can cause confusion. For example, some information may need to be reviewed by the design team before sending it to the project management staff. Also, sharing information with everyone can lead to saturated inboxes, making it more difficult to find a specific message.
A document management system can be programmed to send all information automatically, but only to staff members who need it. Critical information can be combined with mobile notifications, to ensure it gets reviewed ASAP. Finally, the document management system can be configured to produce automatic reports, which save plenty of man-hours - the staff can focus on project completion instead of repetitive tasks.
Using BIM for Digital Documentation
Building information management (BIM) is a powerful design tool, but it can also be used to manage project data more efficiently. Digital forms that are filled on site can be added to a BIM file, where they can be viewed along with a 3D building model.
Digital documents are also beneficial in existing buildings, where they can help manage operation and maintenance. Updated digital files are also very useful when planning a building renovation, since they reflect the exact condition of the building and its systems. When a building only has outdated printed documents, a careful inspection is needed to plan the renovation, and details may be missed anyway.