According to McKinsey & Company, the construction industry tends to adopt technology at a slow pace. This is a consequence of economic cycles and high risk in the industry, which limit capex for innovation. Construction is the world's largest industry, accounting for 13% of global GDP. However, it has only grown 1% annually for the past two decades, and earnings before interest and taxes (EBIT) are only 5%.
The COVID-19 outbreak has forced all business sectors to adapt, and this includes using technologies that might have faced skepticism. The construction industry is no exception, and innovations like modular construction and wearable technology show promise.
According to McKinsey, the construction industry is characterized by risk aversion and vulnerability to economic cycles. Demand for construction services is cyclical, and price competition is fierce. New technologies involve capital expenditures and a learning curve, which cannot be afforded by many companies. Due to these market dynamics, attracting digital talent to the construction industry has also been a challenge.
---
Design and manage your next project with the latest construction technology.
---
The construction industry not only includes architecture firms, engineering firms and contractors. The business ecosystem also includes parties like material suppliers, equipment manufacturers, software providers, distributors and real estate developers. Project supply chains are very complex, but this also creates many opportunities for innovation.
How Climate Action and COVID-19 Prevention Will Shape Construction
Corporations and governments are becoming aware of the risks posed by climate change, and the building sector represents 40% of greenhouse gas emissions. Considering this, there have been several efforts to reduce the environmental footprint of the building sector. These include mandatory requirements such as the NYC emissions reduction law for buildings, and voluntary certifications for buildings such as LEED and EDGE.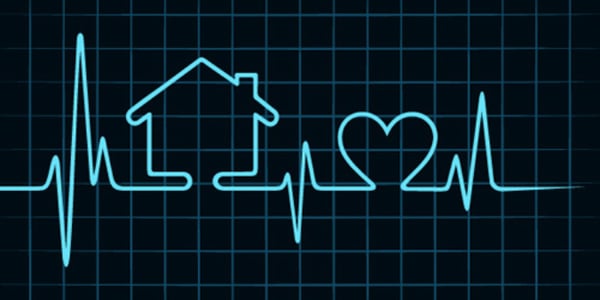 With the coronavirus outbreak, the demand for green buildings has been combined with a need for healthier indoor spaces. Organizations like ASHRAE and OSHA have provided guidance on how to reduce COVID-19 transmission in buildings, which complement the prevention guidelines from health authorities (personal protective equipment, social distancing, handwashing, etc). Some temporary requirements for COVID-19 prevention could become permanent, being adopted into building codes.
The construction industry faces a major challenge: delivering greener and healthier buildings, while keeping their cost competitive. However, construction firms can use emerging technologies to meet the increasing demands of the market. According to McKinsey, there is a potential annual profit of $265 billion for innovators and disruptors. Construction services will continue to be in high demand, since the world needs almost $70 trillion in infrastructure investment by 2035.
To summarize, customer requirements are becoming more complex in construction. Contractors must deliver buildings that are safer and more efficient, while still competing for the lowest possible cost. Some regions are also facing a shortage of skilled labor, which is often combined with stringent safety protocols and regulations.
McKinsey: 9 Important Changes Coming to the Construction Sector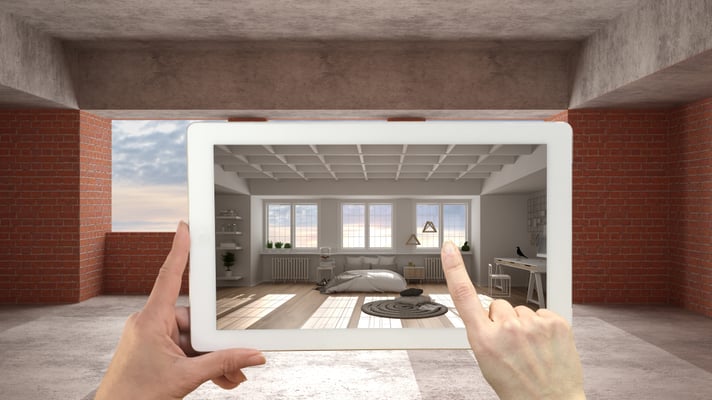 A June 2020 report by McKinsey & Company identifies 9 key transformations that will happen in the construction industry:
1)Product-based approach: Construction firms will offer standardized structures and services with customizable features.
2)Specialization: Construction firms will target specific markets, and develop competitive advantages based on their markets.
3)Value-chain control and integration with industrial-grade supply chains: This will be reflected in new business units, acquisitions, mergers and strategic alliances.
4)Consolidation: Innovation needs major investments, which are only possible for large firms.
5)Customer-centricity and branding: Construction projects will no longer be generic, having a strong brand image like products from other industries.
6)Investment in technology and facilities: This is a necessary step to create construction "brands" with a product-based approach.
7)Investment in human resources: Construction firms must train their workforce to keep up with industry changes.
8)Internationalization: Standardized construction will lower entry barriers across countries and entire regions.
9)Sustainability: This includes carbon emissions reduction, climate risk mitigation, and a safer working environment.
According to McKinsey, modular construction will have an important role. There is much greater control over the construction process, compared with traditional methods. This can help optimize costs, while mitigating workplace risks like COVID-19 transmission. Also, automation can be deployed more easily in modular construction projects.
Modular construction could be complemented with innovation in materials science. New materials will focus on aspects like a lower environmental footprint, or a reduced content of volatile organic compounds (VOC).
Digital tools will continue to have an important role in construction. These include using component families to speed up designs and specifications, and digital twins to manage buildings during their entire life cycle.