An excessive administrative burden is among the most common problems in construction, wasting plenty of time. In fact, the administration burden is a common problem across businesses in many sectors. According to a survey conducted by Kronos Incorporated, a workforce management provider, 40% of employees waste an hour-plus everyday on administrative tasks that don't drive value.
In the UK, the management burden is holding back many small and medium-sized enterprises, spending an average of £35,600 and 71 days on administrative tasks per year. Overall, the administrative burden is estimated to cost £39.9 billion annually in wasted labor. Small businesses and the construction industry can benefit greatly from using digital technologies to handle the administrative workload more efficiently. The proper use of digital solutions can help companies work smarter instead of harder. With the right tools, digitalization can get your administrative tasks under control.
Digital Data
Pen and paper, emails, Excel - these are all outdated ways to work with data and information. Instead, a construction app connected to the cloud lets your workers enter data on mobile devices, with custom forms and templates. These forms can be filled on-site, and they can include time sheets, site logs, inspection reports, etc. Unlike handwritten forms or reports, digital forms structure the collected data automatically. Digital forms allow a streamlined and efficient way of collecting and storing data with mobile accessibility. For example, after doing an on-site inspection, all data collected gets stored in one place. This means you must no longer visit the office after collecting data from construction sites.
A digitised data collection process saves a lot of time. Using mobile forms speeds up the data collection process by over 50%, saving 528 hours per employee per year!
Integration Possibilities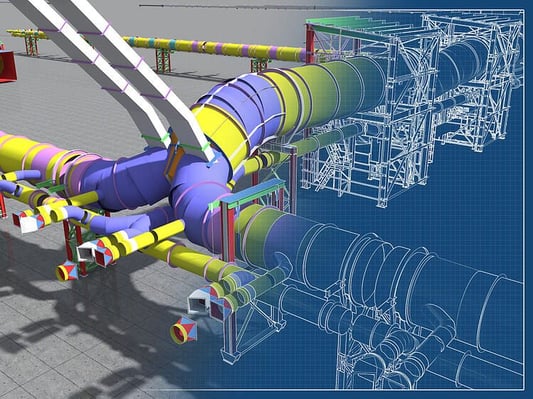 Structured digital opens up a whole world of possibilities. Digital forms allow you to collect data, integrating with your existing construction software and apps. This means you can sync your BIM app with your construction management software, integrate your management app with your enterprise resource planning (ERP) system, and even create your own software integration with your construction software provider.
For example, LetsBuild offers many built-in integrations to manage your data seamlessly, end-to-end. Cloud computing and APIs have opened many integration opportunities, allowing software and apps from different providers to send and share information with each other. These integrations eliminate dependence on a single software provider, allowing you to choose compatible solutions that fit your construction business. Digital technology can offload unnecessary administrative tasks, so you can focus on valuable work.
Workflow Automation
When you hear the word automation, you probably think about robots or automated manufacturing lines. However, automation can also be applied with information workflows, which is very useful in construction.
Automated follow-ups save plenty of management work and time. You can set up conditional automations, so your on-site workflows depend on the data entered.
For example, unless electricians have finished their work and marked it complete in the construction progress checklist, the team in charge of drywalls cannot proceed.
Workflow automation results in productivity and efficiency gains, while freeing you from useless administrative burden.
Accurate Work
Digital technologies help eliminate the element of human error, reducing time spent on problem solving, troubleshooting, updating changes, rework, etc. Digital data collection with customized entry forms greatly reduces errors, as compared to electronic transcription from paper forms.
Direct data entry on a mobile or digital form prevents secondary data errors, resulting from unclear handwriting or incorrectly written information. Digital tools also add accuracy as data is being entered.
Easy to Use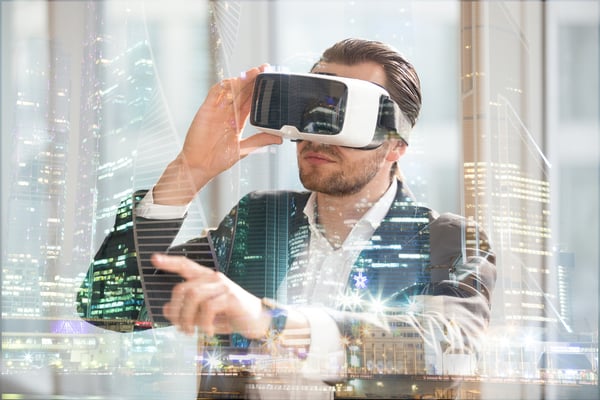 Because digital technologies and tools are user-friendly, a lot of time is saved by site workers, office workers, project managers and other professionals involved. Other than the efficiency gains for the project manager, usability and real-time communication help coordinate the project teams.
Since everyone has mobile access to checklists and real-time updates, no one wastes time looking for clipboards or lost paperwork.
Everyone has access to all the required information, at any given time. On-site workers can gather all necessary data complete with timestamps and GPS location. They can also attach signatures, photos, drawings, and notes.
With the right digital technologies, your project managers and their teams can regain the time spent on routine tasks, focusing on valuable activities. You can reduce paperwork significantly, and replace it with a digital system. Your management tasks will run smoothly and seamlessly, with minimal interruption for your team.
Benefits of Digital Technologies
Digital technologies can have a very positive impact on construction operations. In a nutshell, here are the five main ways in which construction software improves the way we design, collaborate and build in the industry:
Reduce time spent on processing and submitting tasks
Free up workers to focus on more important tasks
Minimize human error
Create consistency in delivering tasks and projects
Automate workflows to ensure deadlines are met
Start Digitizing Today
Digitizing your administrative workload does not require a huge investment. However, the process requires patience, and taking the time to plan the implementation:
Identify the administrative work you need to digitize. Administrative tasks can be operational or regulatory. Operational tasks are those that are necessary to run your business, like recruitment and accounting. Regulatory tasks are mandatory and required by law, such as tax paperwork. By identifying your administrative tasks, you can manage and prioritize your workload more effectively.
Prioritize important administrative tasks. Know which tasks have the highest impact on the success of your construction business, and which ones have consequences when deadlines are missed.
Outsource administrative tasks you don't want or don't have time to do.
Digitize admin tasks that can be streamlined into efficient workflows.
Integrate compatible applications with your main construction management software.
Using the right digital technologies can greatly impact your productivity and efficiency. Implementing what's suitable for your construction company's needs will leave you more time to focus on growing your business and contributing to the improvement of the entire construction sector.
About the author: Anastasios Koutsogiannis is Content Marketing Manager at LetsBuild.