New York City has assumed a global leadership role in emissions reduction, but many cities around the world have achieved remarkable results. Buildings normally represent the largest share of emissions, followed by transportation. For example, NYC buildings released 34.6 million metric tons of CO2 equivalent, according to the latest Greenhouse Gas Inventory (2016), while transportation released 15.5 million metric tons. NYC created its own version of the Green New Deal, which is called the Climate Mobilization Act, with the goal of cutting emissions by 40% by 2030 and 80% by 2050.
Each city has a unique mix of energy sources and climate conditions, and the effectiveness of emission-reducing measures changes depending on where they are used. However, there is a common denominator - cities must find ways to burn less fossil fuels. In great part this can be accomplished by making buildings and transportation more energy efficient, while switching to low-carbon or zero-carbon energy sources.
Among the C40 Cities Climate Leadership Group, 27 members have managed to reduce emissions consistently, after having reached a peak. They are listed below:

This article will provide an overview of the emissions reduction measures that have been effective in four of the cities listed: Copenhagen, Tokyo, Paris and Sydney.
Copenhagen: District Heating System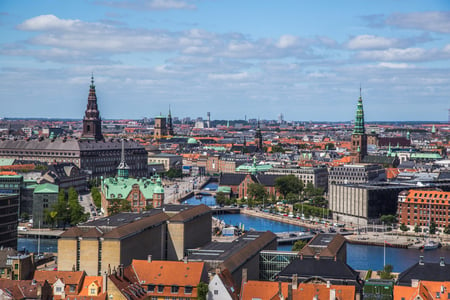 The Copenhagen district heating system is one of the largest in the world, and it has helped the city cut its heating emissions by 70% since the 1990s.
Coverage has expanded from 60% to 99%, while keeping up with population growth.
Renewable energy has become the primary heat source for the district heating system, displacing coal and oil.
Energy efficiency has been increased further with combined heat and power (CHP), along with heat recovery from industrial processes and water treatment.
Emissions from Copenhagen peaked in 1991, and they have been gradually reduced since then.
Tokyo: Energy Efficiency Policy + Cap-and-Trade Scheme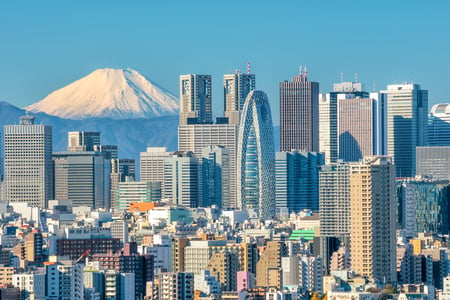 Tokyo has been steadily reducing its energy consumption since the 2000s. By 2016, the city had already reduced building energy consumption by 21%. This was possible in great part thanks to mandatory emissions cuts for large buildings. In 2010, Tokyo also introduced the world's first cap-and-trade program at the city level.
Unfortunately, Tokyo has not managed to cut emissions in the same proportion as energy consumption. The city does not have direct control over its electricity supply, and nuclear power plants have been replaced with natural gas plants. As a result, the emissions cut between 2003 and 2016 was only 7%, even when buildings were consuming 21% less energy. Electricity represents half of the energy used by Tokyo, and the switch from nuclear power to natural gas worked against the energy efficiency improvements.
Paris: Improved Mobility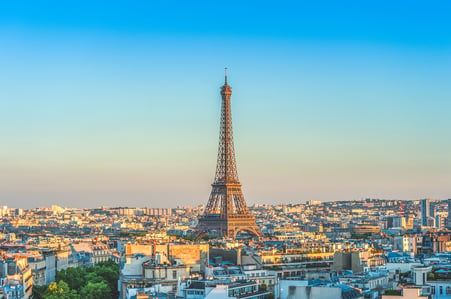 Paris has focused on transportation instead of the building sector. Between 2004 and 2014, the city reduced its transportation emissions by 39%, and the main measures used were the following:
Paris expanded its bicycle paths by 700%, while introducing a self-service bicycle hiring program.
24 km of new tram lines were added.
Diesel vehicles are being removed from the commercial fleet.
Buildings normally produce more emissions than transportation, but plenty of these emissions are released by power plants away from urban areas. Transportation tends to produce more air pollution than buildings - the total emissions are smaller, but they are released directly in the city.
Sydney: Building Energy Efficiency and Clean Power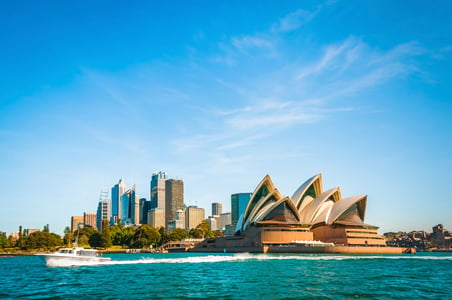 Renewable sources are growing rapidly in Australia, but the electricity grid is still dominated by coal-fired power plants. As a result, the electricity used by homes and businesses has a significant carbon footprint.
Since 2007, Sydney reduced its total emissions by 20% with energy efficiency programs for the building sector, which represents 80% of city emissions. The programs have included grants and incentives for energy efficiency measures, and city-owned buildings have undergone extensive retrofits. This has been combined with an increased use of solar power and other clean energy sources.
The achievements of the Better Buildings Partnership have been remarkable: its members represent around 50% of commercial offices in the Sydney Central Business District, and they have cut emissions by 52% in just around 10 years.
Australia has some of the highest electricity prices in the world. As a result, energy efficiency and solar power offer an excellent return on investment for property owners.
Conclusion
There are many viable strategies to reduce emissions from urban areas, and this has been demonstrated by several members of the C40 Cities Climate Leadership Group. For example, if a city burns plenty of fossil fuels for heating purposes, emissions can be cut by making heating systems more efficient, while switching to cleaner energy sources.
An energy audit is recommended for property owners who are subject to laws that mandate an emissions reduction. With a detailed breakdown of how energy is being used in a building, they can identify the most cost-effective measures and focus their efforts.