The micro-fulfillment center industry is growing fast, and many leading retailers are deploying warehouse automation systems at large scale. In a report from January 2021, Research and Markets estimated a $10 billion business opportunity for micro-fulfillment centers by 2026.
When buying products online, customers now expect same-day delivery at the lowest possible cost. With some products, even a one-hour delivery may be expected.
Meeting this demand with traditional distribution centers and manual labor is not feasible, especially when many of them are far from cities.
Several technology providers are emerging in the MFC industry, and this gives retailers many options to automate their order fulfillment process. Warehouse automation providers can model their equipment and components in Revit, and make these files available for retailers and design firms who are considering their technology. Using these 3D models, MEP engineers can replicate the layout accurately with Revit or similar software packages.
---
Are you a warehouse automation provider? Get your systems modeled in Revit by professionals.
---
Warehouse automation providers who lack 3D model libraries of their products are at a disadvantage. There is no quick way to represent their system in design software, and placeholder items must be used instead. This makes the design process less accurate, and unexpected costs during the construction stage are more likely. Also, the owner will not have a specific brand in mind, and may purchase equipment from a competitor.
Revit Family Creation Increases Equipment Sales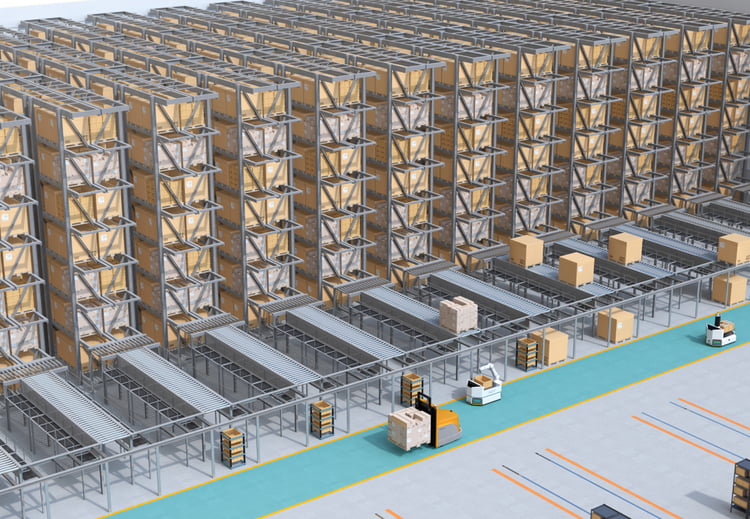 Equipment providers can increase their sales by getting their products specified in more projects, ideally in the early design stage. This also applies for micro-fulfillment technology providers, and there will be high demand for their products in the following years. When a project design uses specific equipment models and manufacturer names, the owner is more likely to purchase those items.
With Revit family creation, MFC providers can place their brand and products even in projects that don't exist yet. Architects and design engineers can use 3D software to show the client exactly how the finished project will look. Revit models also make the design process faster, since MEP engineers can simply import components from an existing database.
Design professionals will prefer to use equipment from manufacturers who have Revit families available, since they make the design process faster and more accurate. When a manufacturer does not provide 3D models, design engineers only have two options:
Representing equipment with generic models or approximated geometric shapes, which are much less accurate.
Creating their own accurate models, which consumes plenty of time.
Using Revit families, architects and engineers can complete higher quality designs in less time. Micro-fulfillment center providers can simplify the design process by providing accurate Revit models of their components, and they get a marketing benefit in return.
Revit Family Creation Prevents Clashes and Change Orders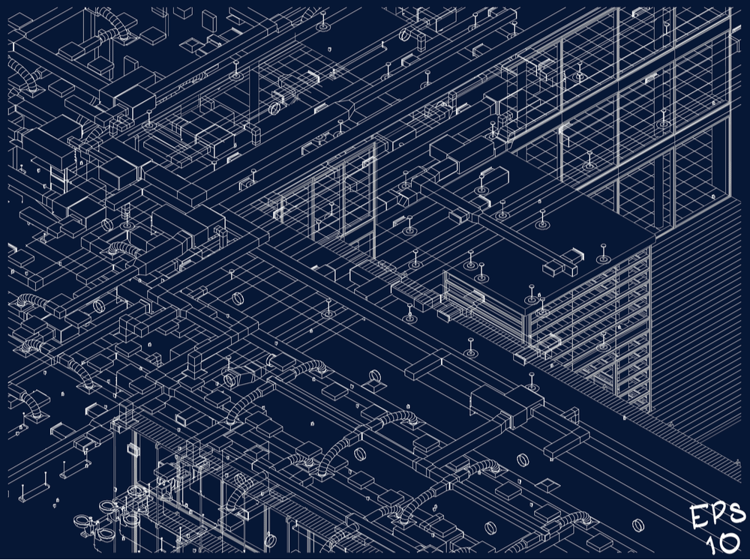 When there are change orders in a project, someone stands to lose money. Depending on the contract terms, their extra cost is absorbed by the contractor or the owner, or split among both. Change orders often cause conflict and project delays, and the best solution is not letting them happen in the first place.
Many change orders are the result of conflicting specifications or equipment locations during the design stage. Preventing this was more difficult with conventional 2D software, since overlapping components were not always evident. However, modern design software such as Revit includes clash detection functions:
For example, if a plumbing engineer specifies a pipe that crosses an air duct by accident, the error is detected and notified automatically.
Clash detection is very useful when designing a micro-fulfillment center, since there are many components in small spaces.
An MFC saves space by using picking robots instead of human workers and forklifts, but this also means the dimensions involved are smaller.
When a micro-fulfillment center design uses 3D models from the technology provider, clashes and change orders can be avoided more effectively. The components in the design have exactly the same shapes and dimensions as the components that will be installed in the actual project, and clash detection is easier.
On the other hand, generic equipment models provide a rough idea of the space requirements, but smaller geometric features and installation details cannot be represented clearly. This means that clashes and change orders are more likely once the project reaches the construction stage.
Conclusion
Revit family creation offers both technical benefits and marketing advantages for equipment manufacturers, and this also applies for warehouse automation providers. With an estimated business opportunity of $10 billion, fierce competition can be expected among MFC providers. By creating Revit models of their products and making them available for design professionals, they can gain an advantage over other manufacturers.