If you're in the real estate business in NYC, you're probably familiarized with Local Law 97 of 2019 by now. The law imposes emission limits for buildings over 25,000 sf, and there is a penalty of $268 per metric ton of CO2 equivalent over the limit. LL97/2019 takes effect in 2024, and the first emissions report is due on May 1, 2025. This means you need a compliant building by the end of 2023 to fully avoid the incoming penalties. Like in any other project, you need an approved design and construction permit from the NYC Department of Buildings, and this applies even if you're already paying penalties for missing the deadline!
---
Are you concerned about Local Law 97? Check if any penalties are applicable on your building
---
There are many benefits for building owners who have acted quickly to meet the LL97/2019 emission limits. Engineering services and skilled labor will be in higher demand as the deadline approaches, and a labor shortage is likely. Also consider that the NYC Department of Buildings will be dealing with a large number of construction permits, and this can delay building retrofits. Energy incentive programs that cover building retrofits may have less funds available, and the effect of inflation cannot be ruled out: construction materials and services are becoming more expensive.
1) Get a Professional Energy Audit ASAP and Design Your Building Retrofit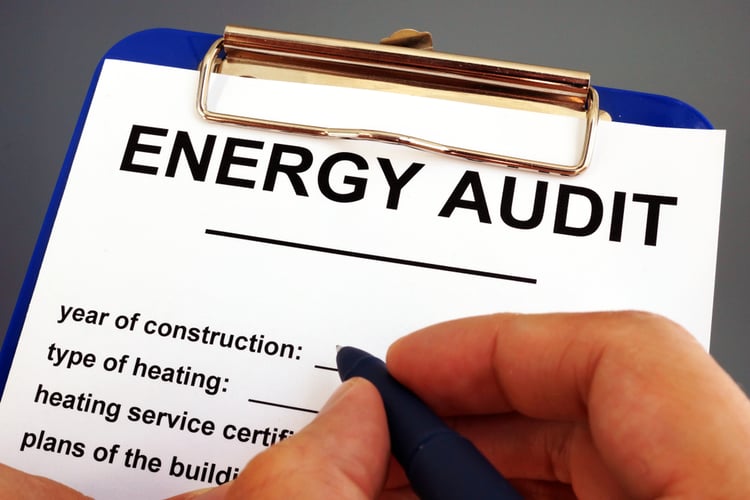 There are two main strategies to cut building emissions: reducing your energy consumption directly, or reducing the carbon footprint per unit of energy. Consumption can be reduced with energy efficiency measures like LED lighting, upgrading your HVAC equipment, or improving the insulation level and airtightness of your building envelope. On the other hand, the carbon footprint of your energy consumption can be reduced by switching to clean sources such as onsite solar power. Of course, you can achieve the lowest possible emissions when both strategies are used simultaneously.
To reduce your building emissions effectively, first you must identify the upgrades that work for your property. Each building has a unique energy consumption profile, and measures that are effective for your neighbors may not apply for your building. For example, LED lighting will achieve major savings in a busy office, but not in a storage area that is rarely visited.
By getting a professional energy audit, you can identify the building upgrades with the highest potential to save energy and cut emissions. Keep in mind that Local Law 97 of 2019 does not demand zero emissions: it simply establishes a limit based on square footage and occupancy classification. By focusing on the most effective measures, you can meet LL97 at an optimal cost.
2) Claim All Energy Incentives Available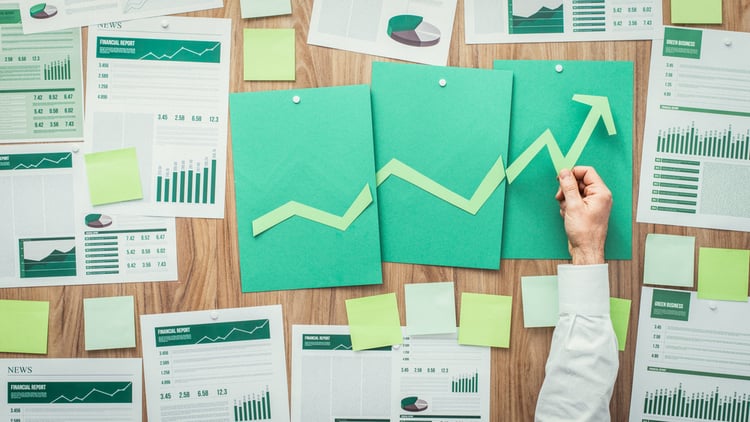 There are many types of energy incentives for developers, and they can greatly reduce the cost of a building retrofit. For example, NYC developers may qualify for incentives from Con Edison or NYSERDA, depending on project conditions.
Energy incentive programs tend to reward building owners who act quickly: they have limited funds, which may be renewed annually, and rebate amounts are typically decreased over time as programs reach their goals.
The Investment Tax Credit (ITC) is a nationwide incentive for solar power systems, which gives you back 26% of project costs as a federal tax deduction. The tax incentive decreases to 22% in 2023, and there will only be a 10% credit for business from 2024 onward (0% for homeowners).
Solar panels can help you meet LL97, since their electricity output has zero emissions, and you can get a higher tax credit by installing them before 2023.
Electricity from the local grid has an emissions factor of 0.000288962 metric tons of CO2-equivalent per kilowatt-hour. In other words, each kWh provided by solar panels subtracts around 289 g of emissions.
3) Inflation Is Increasing Building Retrofit Costs
The US inflation rate reached 7% in 2021, which is the highest 12-month price increase since June 1982. This affects key inputs for the construction industry, and building retrofits can be expected to become more expensive over time. Building owners can mitigate the impact of high inflation by getting their retrofit projects designed and approved as soon as possible. This way they can proceed to the construction stage, and key materials can be purchased before they experience more price hikes.
The best way to speed up a building retrofit is by getting a professional energy audit and project design. NY Engineers has an 80% first-time approval rate, and our designs are completed 50% faster than the industry average.