COVID-19 has affected communities all around the world, with reported cases rising each day. Even when many governments and companies are responding rapidly, there is still much to be done. The construction industry has played a critical role in these difficult times, from building hospitals within days to donating equipment.
However, the construction industry has also suffered, since many project sites have shut down. Building sites that have remained open have faced disrupted supply chains and operational restrictions, which has been reflected in financial performance. Engineering firms, construction firms and equipment suppliers have experienced larger stock price declines than reference indexes.
---
Manage your building project with success through the COVID-19 emergency.
---
Construction firms must carefully analyze what moves they can make right now to emerge with success later on. A rapid return to business as usual seems unlikely for the industry. For this reason, leaders and executives must prepare for what the future construction industry may look like after the crisis.
Steps to move beyond the current crisis are already being executed by construction companies. Many leadership teams are reshaping their strategies and operating procedures, developing new initiatives to come out stronger and create positive change after the pandemic. Proactivity is key: leaders must reshape their agendas to improve their odds of future success. This article summarizes some actions that construction companies can take to help them prepare for the next normal.
Strategize Business Priorities
To respond effectively to COVID-19, companies at all levels of the construction industry must reorganize their business priorities. Technologies and best practices that emerge during the pandemic may bring permanent improvements to the industry. A smart distribution of capital and resources can greatly contribute to overcoming the crisis with success.
Technologies that keep projects moving while protecting the staff from coronavirus can be expected to be in high demand. Remote collaboration tools and digital construction documents will gain greater importance, while meetings in person and business travel become much less frequent.
Construction Digitization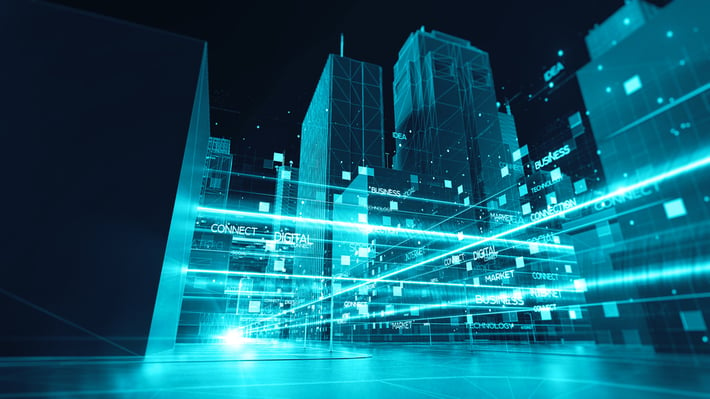 Unfortunately, there is no time to experiment and find the optimal solution for the current crisis. Construction firms and their business partners must incorporate digitization - converting information into digital formats.
Contractors can implement a remote collaboration approach at all production stages, incorporating digital building models.
Distributors may need to restructure their entire process to reduce physical interaction. Implementing technologies like e-commerce can be a viable option, since it allows the sales teams to interact with customers remotely with digital tools.
For engineering consultants, implementing

BIM modeling

and complementary collaboration tools has never been more important.
Material and equipment providers must ensure market access through e-commerce, and they can create component families with BIM to get specified faster.
Invest in New Skills and Implement Best Practices
Finding a balance between performance and health should always be a concern, especially during corona times. Organizational cultures may need to be changed, reducing risks with measures such as working from home. The mental health of collaborators has also gained priority during the COVID-19 outbreak - companies must provide a sense of security.
As mentioned before, BIM technologies are also playing a key role during these times. Therefore, companies should provide training on these new tools.
Implement Modular and Off-Site Construction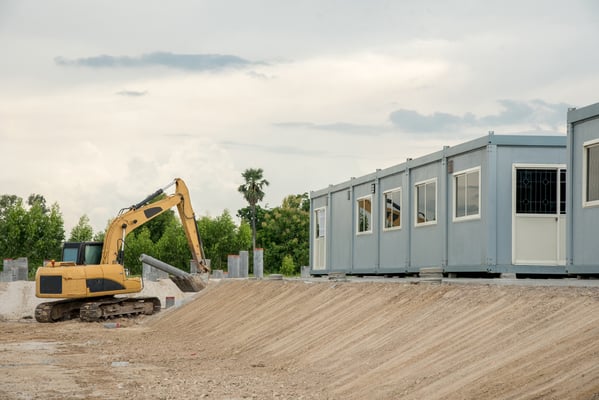 Modular construction techniques were already being used by many contractors, even before the pandemic. There are many benefits that come from implementing modular and off-site techniques in a controlled environment: reducing material waste, better quality control, reducing air pollution, noise prevention, time savings, and many more.
Modular construction can also create new collaboration opportunities for material and equipment suppliers, especially if they can simplify work at building sites. Automation of common construction practices can also lower the number of employees on site.
Establish a Central Monitoring Function Across the Portfolio
Resource allocation will represent a significant challenge for construction during these times. By establishing a central monitoring function across the portfolio, companies can rapidly identify and respond to resource issues. This generates real-time transparency for construction procedures, material inventory, subcontractor services, and costs in general. Companies with increased transparency across portfolios are better equipped to optimize sourcing.
Strengthen the Supply Chain Resilience
Many companies in the construction industry are constantly reviewing and improving their supply chain. However, when facing the COVID-19 pandemic, finding and improving weak links in the supply chain is critical. Some options to improve supply chain resilience are the following:
Identifying backup distribution channels
Having a well-managed building inventory
Finding the optimal combination of subcontractors and permanent personnel
Enhance Customer Service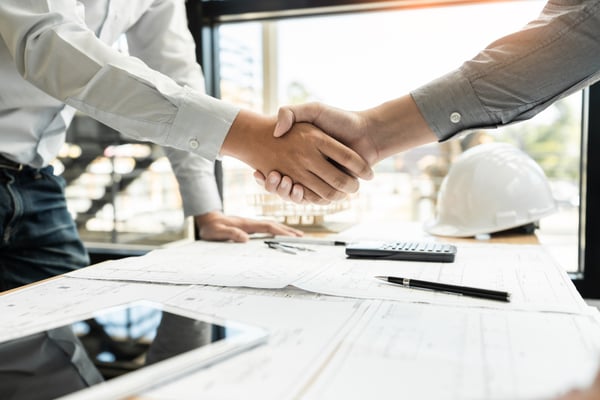 All businesses regardless of the industry have a common goal: growing economically while offering their services to the best of their capabilities. In order to do that, companies must pay close attention to customer service, since without customers there is no income. During COVID-19 times, customer preferences have changed and the one-to-one approach is being left behind, mainly due to social distancing.
Many customers are looking for companies that offer online retail, and who implement a more sustainable approach in their practices. When a product or service must be purchased in person, companies that implement remote working or who have green certifications can transmit more confidence, since they are less likely to be infection spots for COVID-19. Construction businesses must stay in contact with their current customers, while creating strong connections with new customers from the beginning.
Construction firms that have incorporated these actions even before the pandemic have a substantial advantage, compared with those who have stayed more traditional. Companies implementing new technologies can respond faster to a crisis, and they can be expected to achieve economic recovery earlier. In short, times are uncertain and the construction business must stay resilient and adapt to the new needs of the market.