Construction technology or contech has become a multibillion dollar industry. According to the market intelligence firm CB Insights, the contech sector received $5.1 billion in funding for startups between 2015 and 2019, distributed across 571 deals. However, 2020 will be a record-breaking year for the industry, with $1.3 billion in total funding and a growth of 56%.
The COVID-19 pandemic created an ideal opportunity to demonstrate the potential of contech. Construction is an industry with tight profit margins and schedules, and any solution that saves time and costs is welcome. Also, technology reduces the need for human interaction at short distances, serving as a protection measure against coronavirus.
---
Design and manage your construction projects with the latest technologies, saving time and reducing your costs.
---
The term contech covers a wide range of technologies, which are at different levels of development. For example, drone supervision is already used widely, while construction robotics is a relatively new field. This article will provide an overview of the most promising contech innovations according to Construction Dive.
Autonomous Supervision with Drones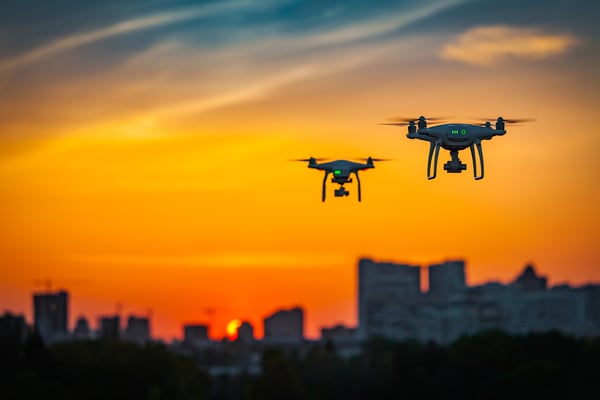 Supervision drones are already used in many industries. In construction projects, they can observe structures and work-in-progress from angles that are inaccessible by foot. This way, drones can detect issues that would normally stay hidden. Fixing problems right away is less expensive, since later on they may be covered or enclosed by other components.
Autonomous inspection and supervision with drones is a promising concept. Instead of piloting a drone, it can be programmed to sweep an area and take images from determined viewpoints. For example, taking 100 images from specific angles can be challenging and time-consuming with manual controls. However, the drone can be programmed for a specific path and set of images, automating the process while improving accuracy.
Using AI, the images and videos collected by autonomous drones can also be analyzed automatically. Large amounts of information are processed in a short time, providing valuable insights for architects and engineers.
Construction Simulation with Artificial Intelligence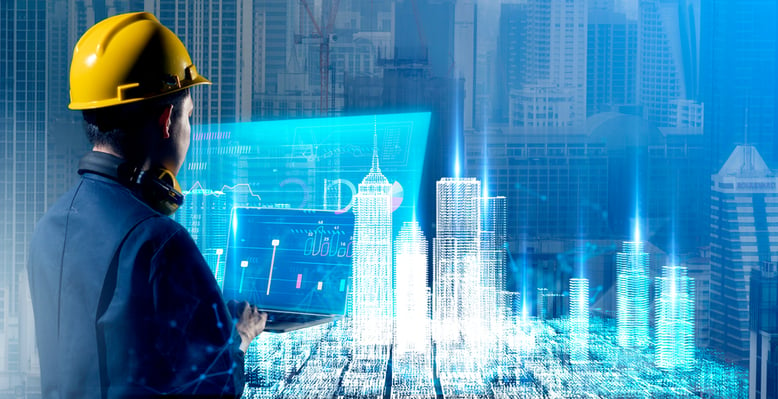 Construction simulation is a powerful design and planning tool, and it becomes even better when combined with artificial intelligence. A construction project can be simulated multiple times before starting, to find the option that saves the most time and capital. With traditional methods, designing and planning a project many times is not feasible. This approach requires plenty of man-hours, increasing design costs and delaying construction. However, AI can analyze many design options and construction schedules in a matter of minutes.
AI can also analyze how an emergency impacts the cost and schedule of a project. For example, construction can be simulated with the material and labor shortages caused by the COVID-19 pandemic. The simulation can also consider the impact of social distancing and other prevention measures mandated by local governments.
Prefabricated Components with AI Optimized Designs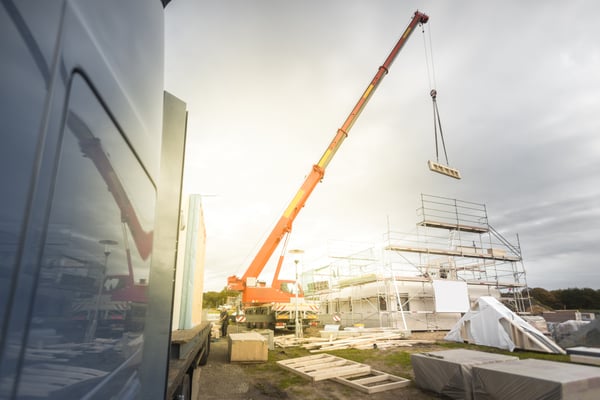 Prefabrication is already a promising concept in construction. Building components are manufactured away from the project site, with controlled factory conditions, and then delivered for assembly. This approach saves materials, and it reduces the impact of external factors like the weather and traffic congestion. Prefabricated components can be designed with built-in MEP installations, which reduces the work that must be completed at the project site.
Just like AI can compare building designs and project schedules in a short time, it can also analyze multiple design options for prefabrication. This approach can be used to cut manufacturing costs, and also to design components that are easier to assemble.
Efficient Materials Ordering and Delivery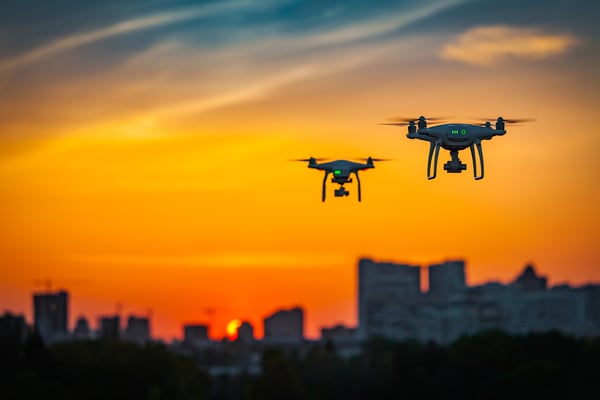 A construction project requires a constant supply of materials to keep moving, and critical tasks may be delayed if an important delivery is missed. Procurement has become more challenging with the COVID-19 outbreak, which disrupted supply chains around the world. However, technology can be used to simplify material ordering and delivery, especially when combined with tools like Building Information Modeling.
Traditionally, material takeoff and procurement have been time-consuming in construction projects. However, technology can shorten the completion time of some tasks from several days to a matter of minutes. Purchasing materials for a construction project can become as simple as ordering a meal with a delivery app.
Hiring Platforms for Skilled Labor
Several industry surveys have revealed that the US construction industry has a shortage of skilled labor. This can limit the amount of projects a contractor is able to take, and ongoing projects may be slowed down. However, technology can also help in this area, by connecting tradesmen with exactly the contractors who need their skills. This concept has been used successfully in online freelancing platforms, and can also be applied when hiring skilled labor in the construction industry.
Conclusion
Construction is often regarded as a very traditional industry, resistant to change and slow to adopt emerging technologies. However, the contech sector has grown into a billion-dollar industry, and the COVID-19 pandemic has accelerated this trend. Since construction is a highly competitive industry, technologies that save time and capital are very attractive for contractors. Innovations that reduce exposure to coronavirus have also become valuable in the construction industry.