The American Council for an Energy-Efficient Economy (ACEEE) has published five editions of the City Clean Energy Scorecard, and New York leads the ranking for the first time in 2020. This has been possible thanks to various clean energy initiatives, which include a stringent energy code and local laws, combined with incentive programs.
The ACEEE Scorecard rates the performance of cities across five main areas, and the maximum possible score is 100:
Local government operations - 10 points
Community-wide initiatives - 15 points
Buildings policies - 30 points
Energy and water utilities - 15 points
Transportation policies - 30 points
NYC leads the 2020 ranking with a score of 77.5, followed by Boston and Seattle, tied at 73. Below we will discuss how NYC scored in the five performance categories.
---
Get a professional MEP design for your next building project, and improve your energy performance.
---
Local Government Operations - 6.5 / 10
New York City has an intermediate score in this category, which can be broken down as follows:
Climate and energy goals - 1 / 4
Procurement and construction policies - 3 / 3.5
Asset management - 2.5 / 2.5
The top performers in Local Government Operations were Austin and Boston, each with a score of 8. New York City has solid performance in procurement, construction policies and asset management. However, climate and energy goals that target government operations in particular are still an area of opportunity.
Community-wide Initiatives - 8 / 15

New York City also has intermediate performance in community-wide initiatives, and the points are divided as follows:
Climate and energy goals - 2 / 8
Energy and date reporting - 1 / 1
Equity-driven planning - 1 / 1.5
Distributed energy systems - 2.5 / 3
Urban heat island mitigation - 1.5 / 1.5
Like in the previous category, the main opportunity area is in climate and energy goals, and NYC has solid performance in other aspects of community initiatives. Additional points could be earned with enhanced goals that target climate change mitigation, energy efficiency and renewable energy. The top performer in this category is Washington DC, with 11.5 points. Denver, Los Angeles and Minneapolis follow closely with 11 points.
Buildings Policies - 28.5 / 30
This is the aspect of the ACEEE Scorecard where New York City shines, with an almost perfect score of 28.5. For comparison, the 2nd highest score in the buildings policies category was 22.5, obtained by Seattle.
Building energy code adoption - 8.5 / 9
Code compliance and enforcement - 4 / 4
Existing buildings - 15 / 15
Workforce development - 1 / 2
There are many factors that contribute to New York City's outstanding performance in this category. First of all, the NYC energy code is among the most demanding, not only is the US but globally. This alone ensures that new buildings have a high energy performance. NYC also published Local Law 97 of 2019, which sets emission limits for all buildings over 25,000 square feet. The first set of limits applies from 2024, affecting around 20% of buildings, and more stringent limits will apply from 2030, affecting 75% of buildings. There are severe penalties for not cutting emissions as required by LL97.
Other building policies from NYC include the Greener Greater Buildings Plan, and assigning energy grades for buildings, which must be publicly disclosed.
Energy and Water Utilities - 10.5 / 15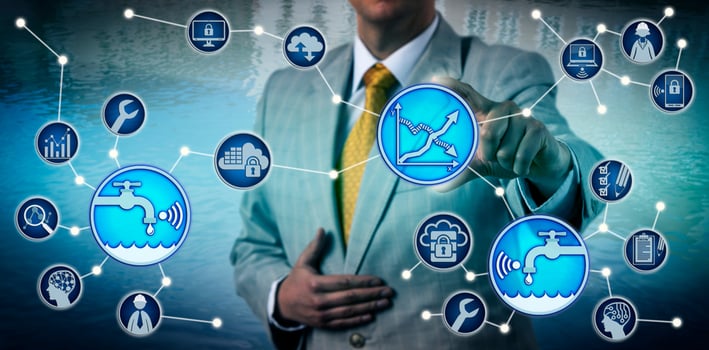 This is another category where NYC has moderate performance:
Efficiency efforts - 6 / 8
Renewable efforts - 1 / 3
Water services - 3.5 / 4
Four cities share the first spot in this category, all with a score of 13.5: Boston, Chula Vista, Minneapolis and San Diego. NYC could improve its ranking with enhanced energy efficiency and renewable energy initiatives for utility companies.
Transportation Policies - 24 / 30
After Buildings Policies, this was the second-strongest performance area for NYC in the 2020 ACEEE Scorecard. NYC was tied with Portland, which also had a score of 24. The only two cities with higher scores were Washington DC (24.5) and San Francisco (25.5). The score earned by NYC is composed as follows:
Sustainable transportation - 4 / 4
Location efficiency - 4.5 / 6
Mode shift - 4.5 / 7
Public transit - 4 / 4
Efficient vehicles - 1 / 4
Freight - 2 / 2
Equitable transportation - 3 / 3
Congestion pricing - 1 bonus point
The main opportunity area for NYC in terms of transportation policies is an increased use of efficient vehicles. The city could also work to promote transportation modes other than private vehicles, which would improve the mode shift score.
Conclusion
According to the 2020 ACEEE Scorecard, New York is currently the top US city in terms of energy efficiency and clean energy. In great part, this has been possible thanks to solid policies for the building sector. Considering that NYC has over a million buildings, any policies that target them can have excellent results.
Although NYC leads the ranking, there are still opportunity areas to score even higher. For example, climate and energy goals are still a weak spot in three performance areas: government operations, community-wide initiatives, and utility companies.