According to the World Health Organization (WHO), the current fatality rate for confirmed COVID-19 coronavirus cases is 3.4%. In the past two decades, there have been outbreaks of deadlier diseases like Ebola (25-90% fatality), SARS (14-15%) and MERS (34.4%). However, COVID-19 is dangerous due to its infectiousness, even with a relatively low fatality rate. If allowed to spread without control measures, COVID-19 can overwhelm healthcare systems.
A 3.4% fatality rate may seem small, but consider how fast coronavirus can spread a population. For example, if a country has 10,000 confirmed cases, the case fatality rate reported by the WHO results in 340 casualties.
When the coronavirus outbreak started in Wuhan, the Chinese government quickly concluded that local hospitals would be overwhelmed. In response, two hospitals were built in Wuhan in less than two weeks, exclusively for COVID-19 patients:
Huoshenshan Hospital (Mount Fire God Hospital), built from January 24 to February 3.
Leishenshan Hospital (Mount Thunder God Hospital), built from January 26 to February 6.
This engineering feat was possible thanks to prefabrication, which allows buildings to be completed in a fraction of the time required by traditional methods. The labor input was also significant, with three shifts and over 7500 workers involved.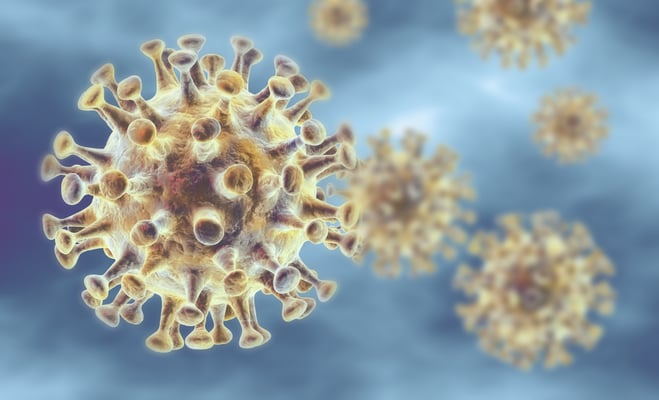 China had already deployed an emergency hospital within days, in 2003. The Xiaotangshan SARS Hospital in Beijing was built in only six days, to treat patients affected by the SARS outbreak. It is important to note that SARS was caused by another strain of coronavirus, deadlier than the current one but less contagious.
Building Temporary Healthcare Facilities with Prefabrication
Traditional construction methods are slow because they follow a linear approach, where many activities depend on the completion of earlier tasks. For example, structural components cannot be installed until the groundwork and foundations are completed. In turn, building envelope components cannot be installed without the underlying structure.
With prefabrication, structural components and building systems can be manufactured offsite, even if the groundworks and foundation are not complete. In other words, prefabrication transforms construction from a linear process to a parallel process. If a country must expand its healthcare system to contain a pandemic like coronavirus, prefabricated emergency hospitals are a viable solution.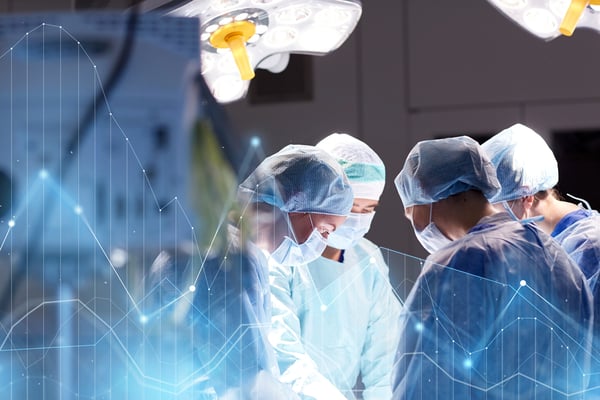 The Huoshenshan Hospital is located in the Caidian District of Wuhan. The facility has 1,000 beds and 30 intensive care units (ICU), with two floors and over 269,000 sq.ft. There are multiple areas and quarantine wards to treat coronavirus patients with different symptoms: unconfirmed cases, mild cases, and severe cases that need life support. The hospital also has medical equipment rooms, and an isolated command center where protective equipment is not needed.
The Huoshenshan Hospital was built with prefabricated units, each with an area of around 100 sq.ft. and designed for two beds.
A specially designed ventilation system creates negative pressure in patient rooms, to prevent air leaks that could carry the coronavirus outside.
The rooms have two-sided cabinets, allowing the delivery of medical supplies without opening the door.
The hospital is run by a medical staff of over 1400, which includes military medics who have experience with previous outbreaks like SARS and Ebola.
Medical robots support the staff with tasks like testing patients and administering medication.
The Leishenshan Hospital is located in the Jiangxia District of Wuhan, 25 miles away from the first hospital, with a capacity of 1,600 beds. This hospital is divided into 32 zones, where 4 zones are exclusively for severe cases of COVID-19. The Leishenshan Hospital is larger, with an area of over 322,000 sq.ft.
Dedicated hospitals provide a key benefit during a global pandemic like COVID-19: they isolate patients from those affected by other conditions. This reduces the chance of exposing a patient to coronavirus and another medical condition simultaneously Prefabricated hospitals can be used to boost the US healthcare system, and help contain the coronavirus outbreak.